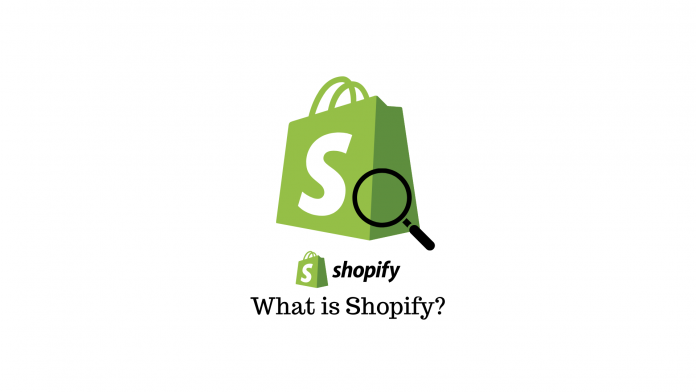 Last updated - February 8, 2022
In 2020, Shopify onboarded thousands of new online shop owners on their platform. The company has also doubled its value in the period and garnered a lot of attention in the eCommerce sector.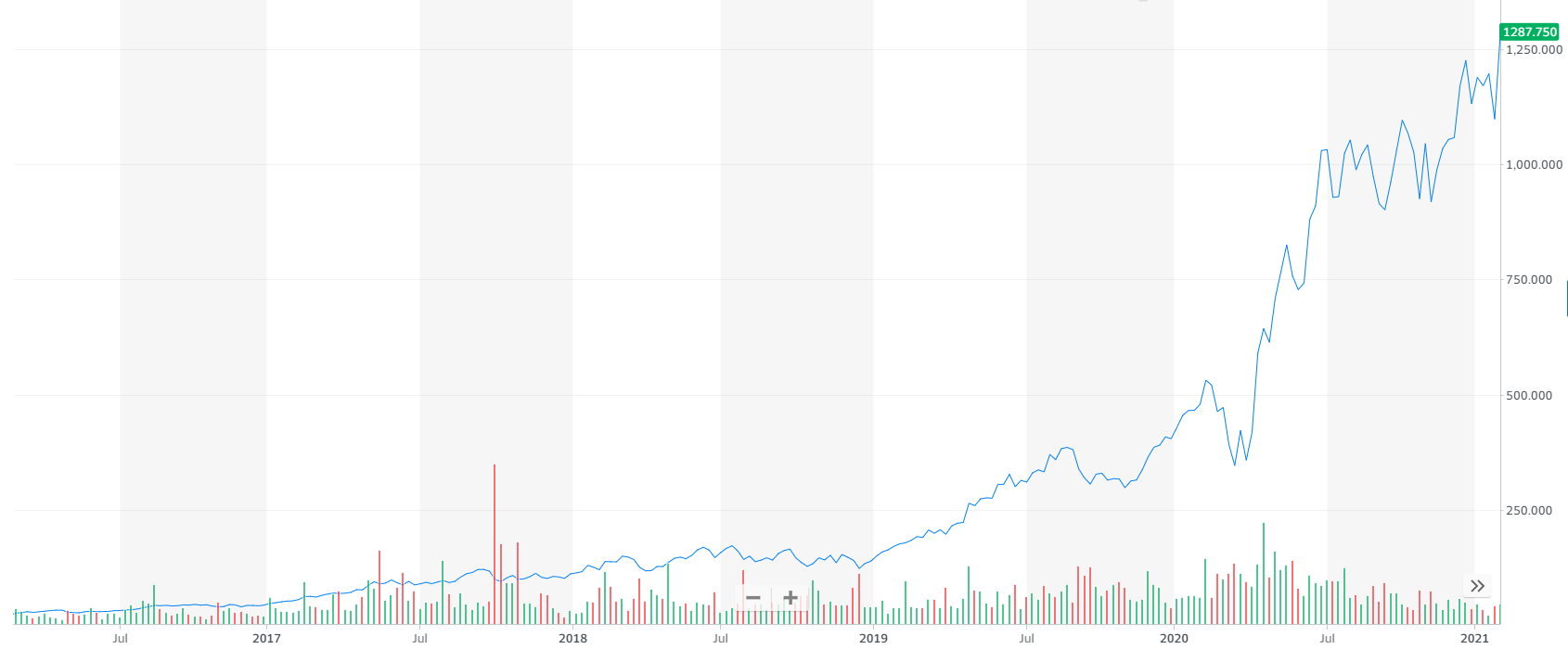 In fact, the company has risen up to become one of the most well-known eCommerce website platforms today. And it has made selling goods online easier than ever. So it's no surprise that many new people are interested in trying it out, but may not know exactly what it's about and is capable of.
In this article, we'll answer the question, "What is Shopify?" and how you can use it to create your own online store.
About Shopify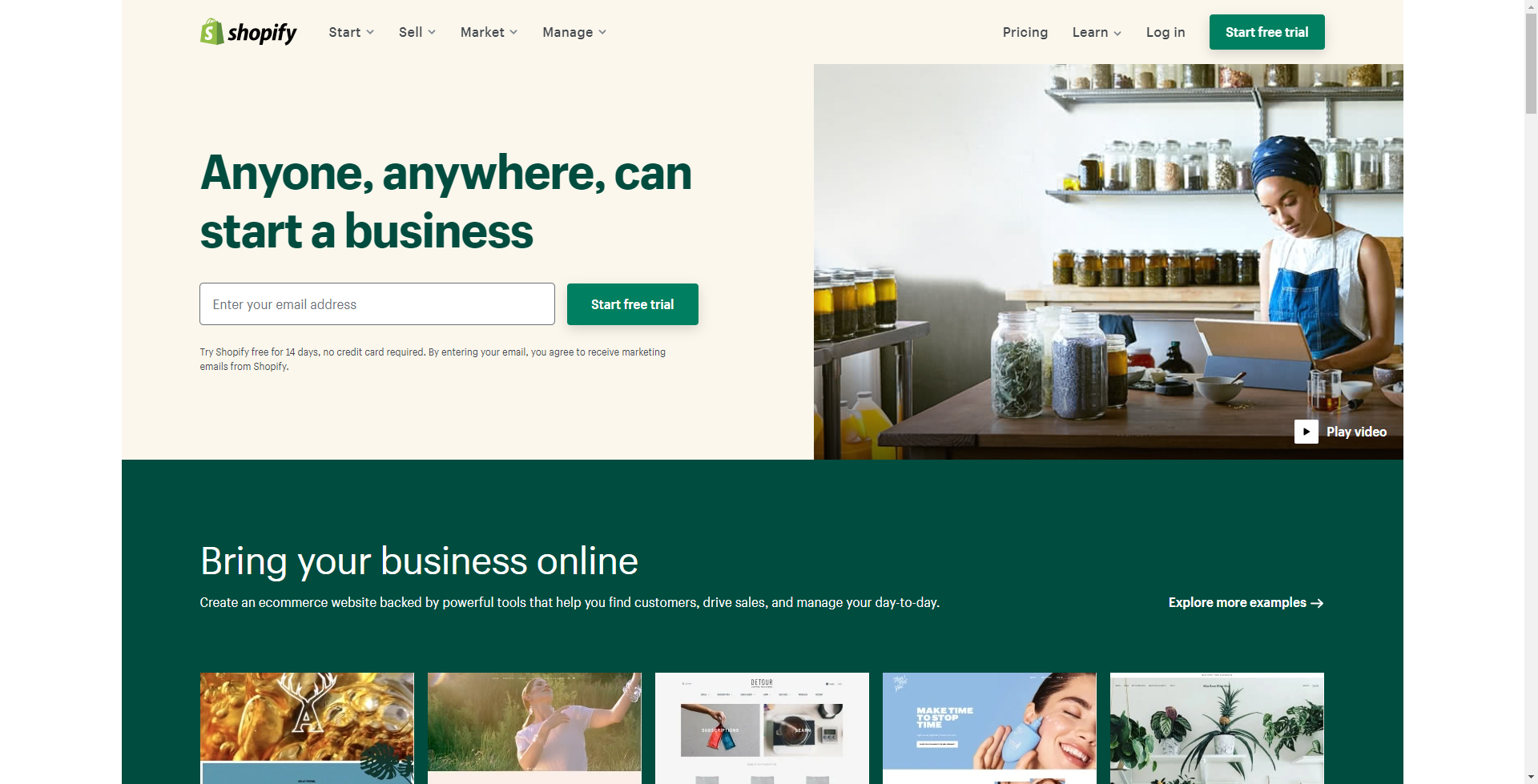 When Tobias Lutke wanted to create a website to sell snowboards online in 2006, he realized just how difficult it was to create, run, and manage an eCommerce website and business. So he went to create an eCommerce platform that made selling online as easy as a hobby — Shopify.
Technically, Shopify is a cloud-based software-as-a-service (SaaS) shopping cart solution. But essentially, it's a website that lets you make your own online store through which you can showcase, sell, and ship products.
What's more? The platform is capable of handling businesses of any size. Whether you're a one-man startup, a small business, or a full-fledged enterprise, Shopify makes selling online effortless.
What is Shopify Plus?
Shopify is an ecommerce platform for large businesses and entrepreneurs who are looking to expand their business. This platform offers advanced reporting tools, prioritized customer support, large stock and order management, etc. 
What is Shopify Lite?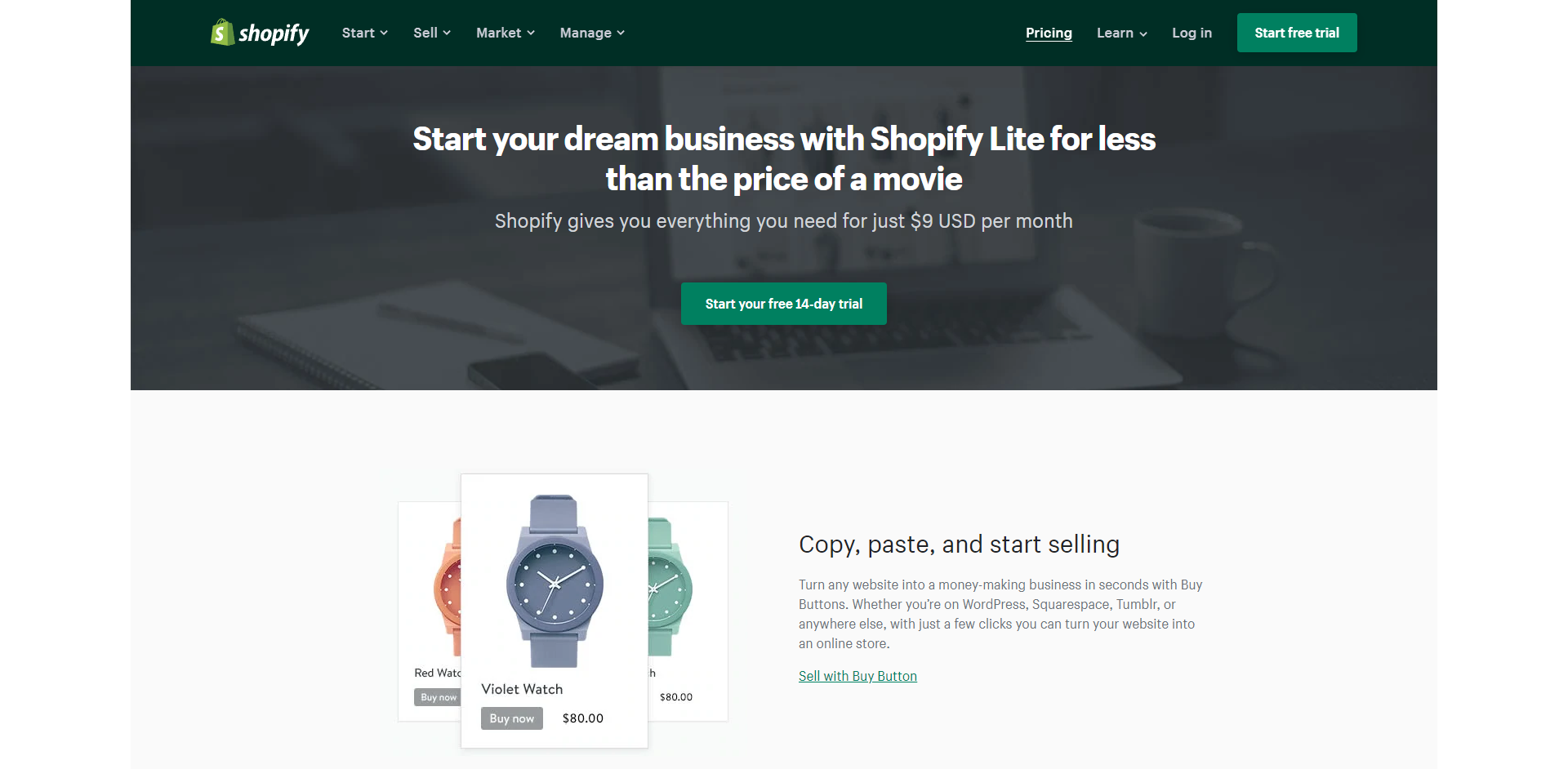 Shopify Lite is an affordable plan to sell products on an existing website even if it's not hosted on Shopify. Simply add a Buy Button and start selling both online and offline, use messenger chats and send invoices. The Shopify Lite plan starts at $9 monthly.
What is Shopify Point of Sale?
Sell offline products with Shopify's Point of Sale. This platform allows you to sell products at a physical store, or trade shows, events, pop-up shows, etc. Accept payment directly with your iPhone, iPad or Android phones using the POS app.  
Benefits of Using Shopify
Here are a few benefits of using Shopify as your eCommerce partner.
1. Comprehensive Admin Panel
Understand your store's performance with detailed reports and features available on the Shopify admin panel. View your best performing products, view number of real time or monthly users, access the ordered product data, etc. This comprehensive platform gives you in depth analysis of your website and necessary tools to expand your business. If you are planning to start a dropshipping business on Shopify you should check out this article: What is Shopify Dropshipping and How to Start It.
2. Free Themes
While building a new website you can use free Shopify themes and or paid ones. You have the freedom to fully customize your website as per your business requirements. Change your font style, color scheme, add stock photos, and do much more with Shopify. You can check out the Best Shopify Themes for Clothing and Fashion.
3. Cloud Networking
Shopify uses a cloud network instead of a server which reduces the odds of your website crashing down. This feature is integrated into your subscription of Shopify so you don't have to pay for it separately.
4. Lot of Shopify Apps and Online Support
In the Shopify App Store you can find various apps for almost everything you need online. Add products to your online store with Oberlo, use the countdown timer apps, background remover, product sourcing etc. If you have trouble while building your Shopify store you can talk to their customer support team which is always ready to help. Read this article on 10 Shipping Apps And Plugins Shopify Users Will Love.
What to Sell on Shopify?
If you are just starting out or thinking of introducing new products you should check these popular products. 
Clothing items

Jewelry and related products

Home accessories

Traveling items

Baby or maternity products

Fitness and Home Gym accessories

Beauty products

Pet products

Automotive accessories
Explore more ideas here; 21 Shopify Store Ideas for 2022.
How Can I Get Started?
The biggest way Shopify stands apart from competitors like WooCommerce and BigCommerce is the ease with which you can get started.
You can begin with the 14-day free trial to test the platform. During this time, you are free to test most of the features offered by Shopify to make sure you're satisfied that the platform matches your business goals. The best thing is, you don't need to enter your billing information to use the free trial. All you need is an email address.
Since Shopify is cloud-based and hosted, it means you don't have to worry about maintaining website servers either. Nor do you have to limit yourself because of bandwidth restrictions, as all Shopify plans include unlimited bandwidth.
Apart from this, the platform doesn't charge any setup fees. You can either purchase a domain name within Shopify, or use an existing one that you own. You can also go for a free myshopify.com subdomain that's available on signup.
How Does Shopify Work?
After signing up, you'll get access to the Shopify dashboard, a sleek user interface where you can manage everything in your entire eCommerce store.
Here, you can immediately start adding products to be sold. Shopify makes it easy to add products. All you need is a few details like name, price, type, image, etc. You can also add these details to a CSV file and use it to upload multiple products simultaneously.
Handling Products
Shopify supports a wide range of products, from physical to downloadable and everything in between:
Physical products like handcrafted goods, home goods, and clothing.

Digital products like ebooks, e-courses, music albums.

Service and consultations

Classes and lessons

Memberships

Ticketed experiences like workshops and other events.
After adding, the products show up in your Inventory, where you can manage their quantities and track their sales. You can also manage and track the orders placed and the shoppers themselves in the Orders and Customers section.
For payment methods, Shopify supports PayPal by default. But you can enable manual payment methods like cash on delivery, bank deposit, and money order. To provide more options to your shoppers, Shopify also supports third-party integrations with providers like Stripe, PayU, and Paysafe.
Shipping is usually a big hurdle for beginners. But Shopify makes shipping easy with the Shopify Shipping option that supports major carriers in the United States, Canada, and Australia. However, you can set up shipping for any region using third-party integrations with FedEx, UPS, etc.
To compete in the market, Shopify allows you to set up manual and automated marketing campaigns on various channels. And you can keep your customers coming back with discounts and other offers as well.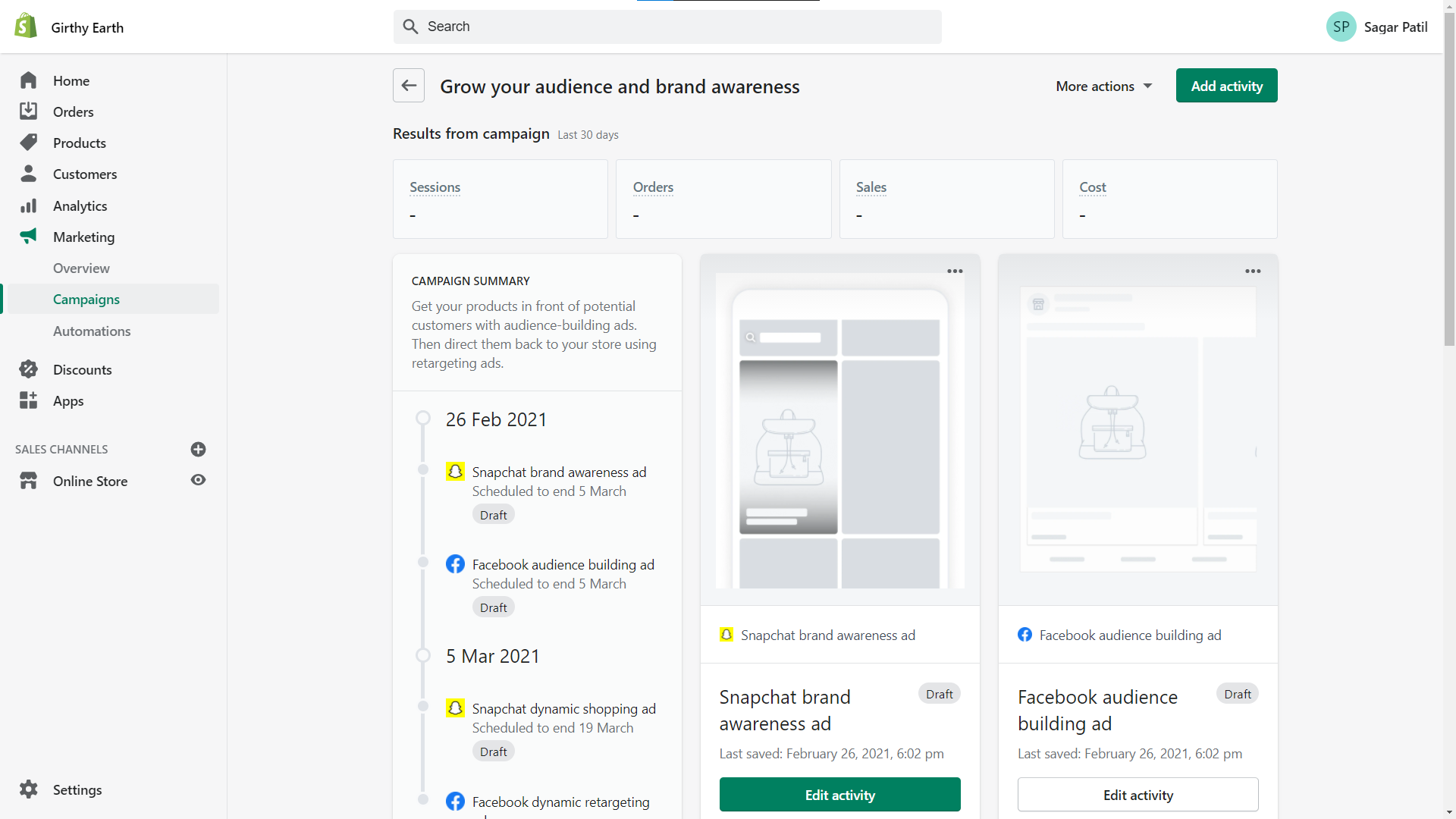 Another way of catching shoppers attention is through your website's appearance. Shopify offers 9 free themes to get you started. But you can step it up with stunning paid themes in the theme store.
If there's anything more you want to do, you'll find an app for it in the Shopify app store. From designing to payments, and shipping, the app store offers both free and paid options worth trying.
Starting Your eCommerce Adventure
If you've decided to proceed after learning what is Shopify, the platform offers three paid plans ranging from $29 to $299 with various features and transaction fees. And if you run an enterprise, you can go for the $2,000 Shopify Plus plan that comes with many more features and benefits.
Good luck!
Check out the below video for an overview of Shopify:

Further reading