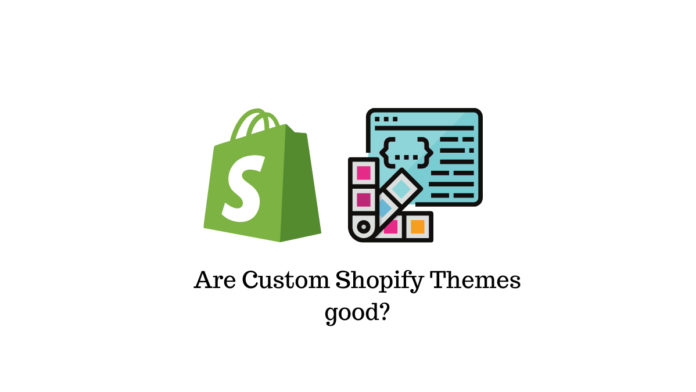 Last updated - November 10, 2022
One of the most appealing features of the Shopify platform is that store owners have complete control over the code that determines the appearance, feel, and functioning of their sites. When it comes to modifications, though, such access may be a double-edged sword, since it can occasionally lead to undesirable or even deadly outcomes.
Changing or customizing the original Shopify theme code may appear to be a smart idea, but changes can have a variety of drawbacks.
Anything that necessitates a dive into your theme's CSS or HTML files is what we're talking about here. This might be anything from altering the color, size, or font of a single element to completely modifying the layout of a website.
This fiddling at the code level is what often leads to problems with the custom design's foundation.
Keeping this in mind, let's take a look at a few of the reasons that hinder your progress while using custom Shopify themes.
What is Shopify theme customization?
A custom Shopify theme is a unique website design that is utilized on Shopify-powered websites. It's completely customized to your store, from the bespoke graphics to the custom code that displays product reviews in the style of your choice.
While the Shopify Theme store includes 1400+ ready-to-use designs to get you started, the shopper experience is crucial. When you're stuck with a one-size-fits-all base of a prepackaged theme, your customer's experience becomes overly restrictive.
Issues caused while upgrading
The majority of Shopify theme developers release updates on a regular basis to repair issues and introduce new features. However, if you've fully modified your Shopify theme, updating to the most recent versions is a major hassle.
Unfortunately, there is no automated way to change themes while keeping any adjustments on the Shopify platform. Concerns while running the store on mobile devices and different browsers along with issues updating to the latest features can occur due to not upgrading to the latest Shopify version.
Time is of the essence
Customizing the Shopify themes is a time-consuming endeavor and requires your complete attention and time. This time can be used for much more important matters such as handling customer interactions, adding features and products to the store, and focusing on the growth of your business.
While focusing on custom Shopify themes, the majority of your time is not just drained into the theme itself, but factors such as back and forth interactions with the technical team and creating the design.
High Expenditure
Pre-designed Shopify templates offered by Shopify range from $20 to $100. Keeping this as the base cost, start adding the expenditure of the various customization options along with the fee for the coders and developers on top of that.
In simple terms, unless your capital is not high enough to manage these additional expenses, it is better to stick to the reliable and budget-friendly default themes.
The Default Themes are tested and tried
The finest of best practices in Web design, user experience, and conversion rate optimization are pre-built into high-quality Shopify themes. While this does imply that you'll be constrained by the designers' layouts, if your designer is an expert, this is also a positive thing.
Too frequently, business owners let their personal tastes dictate how a store appears and operates. Themes created by skilled Shopify theme designers will offer tried-and-true design methods that may be utilized without touching the original code.
Custom themes are not a necessity
The majority of improvements that store owners wish to make that need customization come into one of two categories: "visual style" or "effective."
Changing the appearance of a page or adding a feature could be great, but these sorts of adjustments usually have very little, if any, influence on the business end of running a Shopify store.
You've got a working eCommerce business with all the tweaks needed for most stores to be successful if your store allows clients to explore products simply, add them to their cart, and pay.
Basic alterations frequently have a solution that will suffice for stores that are at their starting stages. Check out the 30 Best Free Shopify Themes for your eCommerce Store to find the ideal Shopify theme.
Business growth takes first preference
Another prevalent misconception among Shopify business owners is that their website is the source of their delayed sales. And, because you, as the shop owner, have direct authority over the website, it may seem like a smart idea to tweak the design and layout.
Getting people in the door is typically a lengthy and laborious process that needs a great deal of fine tweaking of your advertising, marketing, and product range.
In most circumstances, spending time improving your items, brand, reach, and searchability will provide far greater results than fiddling with the coding of your store theme.
Customization can be added later
You'll be far more likely to develop a successful, long-term online store if you focus more of your attention and expertise on enhancing items and managing your firm.
Only when you've achieved that point should you begin to invest extensively in customizing. At that point, you might want to explore having a Shopify store designed just for you, one that fulfills your design and functionality requirements.
Shopify Store's Themes for Inspiration
To assist you, gain ideas, and pick which Shopify business is appropriate for you, we've compiled a list of some of the highest-grossing Shopify businesses.
With its simple website design, The Modern Shop, one of the top Shopify shops to keep an eye on, uses a white backdrop with a blue accent color to bring products to life. If you want to build a highly functional online store, this is the drive you'll need.
Uppercase Magazine manages to depict fun and playfulness as part of their corporate brand despite using a minimalist style. Instead of a cluttered web shop, they use appealing photos to convey their company message. It is without a doubt one of the best Shopify stores on the market.
Pipcorn, a high-end popcorn shop, expresses its brand identity through its website, which is simple and modern with a strong emphasis on quality. The color scheme's browns and beiges also emphasize the product's naturalness. This is a great website to bookmark for online food shopping.
House of Holland, an apparel and accessory company, uses huge, bold fonts on their Shopify site to make an impact. The dramatic aesthetic is balanced out on the store pages with simple white backdrop product photographs. This Shopify store should be bookmarked for businesses that sell dresses, purses and wallets, jewelry, and other comparable things.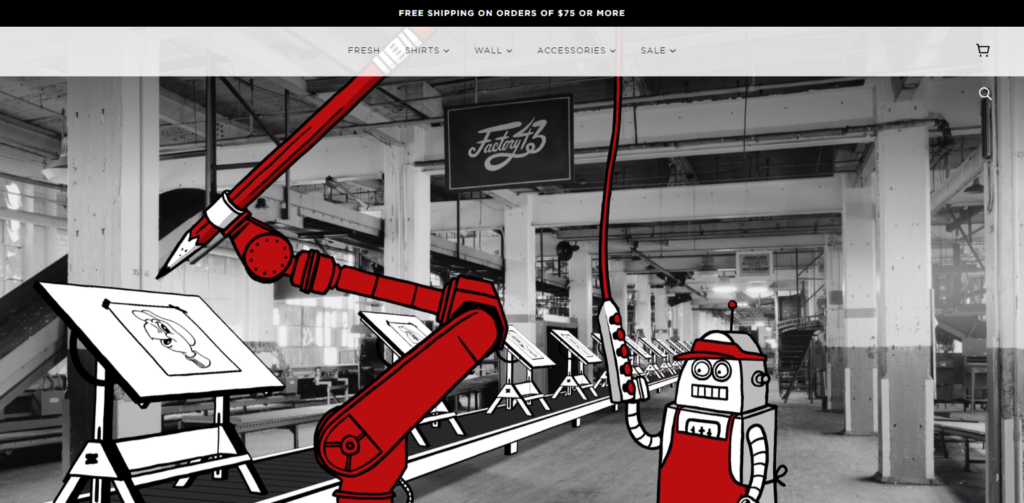 When you sell "high-grade graphic items," you'll want to emphasize that quality on your website as much as possible. Factory 43's website features large pictures and graphics as hero images, giving it a distinct look.
Conclusion
In conclusion, customizing your Shopify store's theme can add aesthetic value, but can cause issues in the basic functionality of the website. Paying attention to the foundation and basic functionality pays off in the long run.
Further Reading