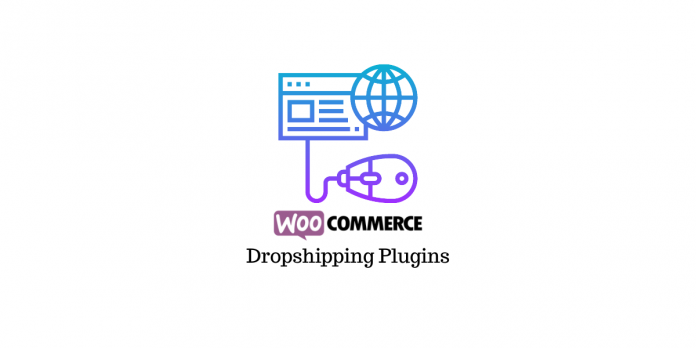 Last updated - December 5, 2022
Dropshipping is one of the profitable eCommerce business models that you can start without high initial investment. WooCommerce is a great platform that will adapt seamlessly to your business ideas thanks to the great availability of plugins. In this article, we will discuss some of the best WooCommerce Dropshipping Plugins that will help you manage a dropshipping store efficiently.
This is one of the simplest solutions that you can choose if you are intending to dropship from AliExpress. It will help you with fast importing of products from AliExpress along with an option to sync price and stock information automatically. One of the main advantages of choosing AliExpress as your dropshipping partner is that there are no upfront charges. Moreover, you will be able to provide fast shipping (7-14 days) in several countries such as the US, UK, Australia and Canada. When you purchase this plugin, you will get the service of a dedicated account manager who will help you with installation and onboarding process.
Features
Easily import products from AliExpress with the help of the Chrome extension.
Import process can be handled from the WooCommerce admin itself.
Filter and choose best selling products.
Option to bulk import using categories, price and keywords.
Imported can be directly published or saved as draft.
Automatic sync of product price and stock levels.
Add a price markup to products as per your strategy.
Reliable support team.
The cost of the plugin is $79.
This is a good plugin to make the dropshipping process smooth on your WooCommerce store. It will help you with your store management process with several great features, such as notifying the dropshippers when one of their products are ordered. You can also assign inventory to specific suppliers and import them quickly when required. Also, you can easily customize the email templates and also allow different suppliers to edit their information on your store.
Features
Import products for dropshipping from AliExpress.
Assign products to suppliers with the help of a drop-down in the product edit page.
Order notifications will be send to customers when their products are ordered.
Customize the email notifications.
Add new supplier information effortlessly.
Allow suppliers to edit information, change order status and view customer details when their products are ordered.
Supports SMTP configuration for emails.
Supports Amazon Affiliate program.
The cost of the plugin is $49.
Spocket will help you find profitable products from verified suppliers so that you can build a reliable dropshipping business. The order fulfillment process will be automatic and saves you from a lot of manual efforts. A large majority of suppliers are based in the US and EU, and as a result, you can make sure the fulfillment is faster using Spocket. Moreover, the product quality will be top notch and you can use your own branding elements in the products. Furthermore, you can get a free 14-day trial of Spocket to see how it suits your business model.
Features
Find the right products to dropship from a range of suppliers located around the globe.
Automatic fulfillment option that will let you place orders in a single click.
Majority of suppliers located in the US and EU, and that means quicker fulfillment.
High quality products with the best available discount offers.
Provide invoice to customers with your own personal branding.
Currency exchange.
Premium support for higher packages.
The cost of the Starter plan is $19 per month.
If you are looking for a comprehensive option to help you manage your WooCommerce dropshipping store, this plugin could help. You will get assistance in importing products from AliExpress, processing orders more effectively, and also to track your store's performance. You can choose the most suitable products from a large range of available options. Moreover, you can easily inform the suppliers when you receive an order, without much time delay. Overall, this plugin could prove to be a handy option for dropshipping stores.

Features
Find the best products for you from AliExpress and add them to your store.
Import products in bulk by specifying countries or shipping methods.
Edit image while importing products from AliExpress.
Import reviews from AliExpress.
Product information will be synced and updated real time.
Easy, single-click option to place an order.
Automatic option to add price markups.
Reliable support.
You can buy it for a price of $89.
This plugin will help you make your dropshipping business extremely profitable. You will find a large set of products that are manually edited to suit WordPress dropshipping businesses. You can simply import them to your store and start selling. This will save a lot of time and effort, which is usually spent in finding the right products. Moreover, with this plugin, you will be able to offer better customer experience and gain more conversions.
Features
Access a curated set of products to import for dropshipping.
Includes professionally edited titles.
Customer reviews are also imported.
Fast option to search products and import them.
Cost effective option to start a dropshipping business.
The plugin is free to download. You can choose different pricing packages according to your import volume. The packages start from $29 to import 100 products.
Yakkyofy will help you completely automate the management of your Dropshipping store, from sourcing to delivery. Thanks to its Image Recognition Technology, Yakkyofy will provide you with real-time quotations for your products at business-to-business prices, plus it will also offer items branded with your own logo or shipped out in customized bags and packaging.
Once you have sourced the products you want, you can import them to your store with only a few clicks and start selling: every time an order arrives, Yakkyofy will automatically fulfill it, ship your parcels with the fastest shipping method available for your destination country and send the tracking number to your final customers.
Features
Real-time product quotations

Free Unlimited order fulfillment

Free product sourcing

Free multi-store management and direct integration with Shopify and Woocommerce.

Fast shipping 3-12 days to the US and many EU countries.

Automatic order fulfillment, no click required.

Bundle sales: ship more items in the same package and pay for only one delivery.

No storage fee for our Shenzhen Warehouse when buying stocks of products
Free, no subscription fee required.
This is another good option for AliExpress dropshipping. You can connect your existing store to WooDropship or create a custom store for dropshipping. Moreover, you can add products to your store from a large range of products available on AliExpress. You will be able to edit the imported products so that they will be in accordance to your store design. Furthermore, it offers semi automated fulfillment option with AliExpress.
Features
Import AliExpress products to your WooCommerce store and keep custom prices.
Customize the product titles, descriptions and images as per your store.
Superior image editor to remove watermarks.
Inventory and price will be synced with AliExpress and automatically updated.
Orders can be fulfilled in a single click.
Flexible pricing options for better profitability.
The monthly plan will cost you $19.99 per month. And, there is a 7-day free trial.
With great automation features, this plugin will help to make your dropshipping experience smooth and hassle free. You will find a great option to assist with your research in finding the best products from AliExpress and eBay for your store. And you will find an automated process to support you through the fulfillment process. Moreover, you will find training videos to help you market your products more efficiently. Furthermore, the reliable support team will ensure that you have a great experience with Dropified.
Features
Import products from AliExpress and Bay to your WooCommerce store.
Chrome extension for better and easier product research.
Automatic fulfillment option with a single click when you receive an order.
Centralized dashboard for order fulfillment.
Products synchronization to ensure consistently good customer experience.
Image editing options.
Dependable support and training materials.
The Builder package starts from $49 per month. You can try it out with their 14-day free trial.
You can use this plugin to create a dropshipping store with Amazon products. It helps you feature Amazon products without any coding effort or AWS keys. Depending on your preferences, you can use this plugin with minimal or extensive customization. You can easily filter and import products from Amazon to your store. In addition, you can set up percentage values for price adjustments. The products will be synced so that price and stock information will be automatically updated when there are changes. Furthermore, you can make modifications to product information from the WooCommerce admin itself.
Features
Search and import products from Amazon.
Can start with minimal configuration.
Add additional features as per your requirement.
Powerful filtering options.
Add products based on categories.
Set pricing by specifying a percentage.
Import product image gallery from Amazon.
Edit product information easily.
Stock and price synchronization.
For a single site license, you can get this plugin for $59.
Hopefully, these WooCommerce Dropshipping Plugins will be of great help to your business plan. Leave us a comment if you have a question.
Check out the video below:

Further reading