Last updated - September 28, 2018
Retail consumers, particularly those in the online shopping world, are increasingly getting familiar with fluctuating prices. A lot of this can be attributed to airline and hotel booking sites that change their prices multiple times a week. Sometimes even several times a day. In fact, all of it is based on the simple logic of market and demand. Interestingly, even small businesses can take advantage of this trend and improve their conversion. According to experts, dynamic pricing is here to stay. On the other end of the spectrum, there is personalized pricing, which can be thought of as a natural evolution of dynamic pricing. This article looks into some of the best WooCommerce dynamic pricing strategies you can try out if you have a store. You will also get an idea of why dynamic pricing is such a big deal in online retail.
Why is Dynamic Pricing important?
There are many reasons why suddenly dynamic pricing has crept into the psyche of retailers of all kinds. Let's look into some of the reasons for this growing trend.
Flexible to be used in many industries
As mentioned above, hotels and airlines have started the trend of dynamic pricing based on availability and demand. Interestingly, the strategy can be emulated by a lot of other industries such as tourist attractions, entertainment venues, movie theaters, etc. For example, Regal Cinemas, a popular cinema chain in the US, is testing dynamic pricing for ticket sales in 2018. Similarly, Digonex, a firm based in the US, is looking at the possibilities of dynamic pricing in ticket sales for club football in the UK.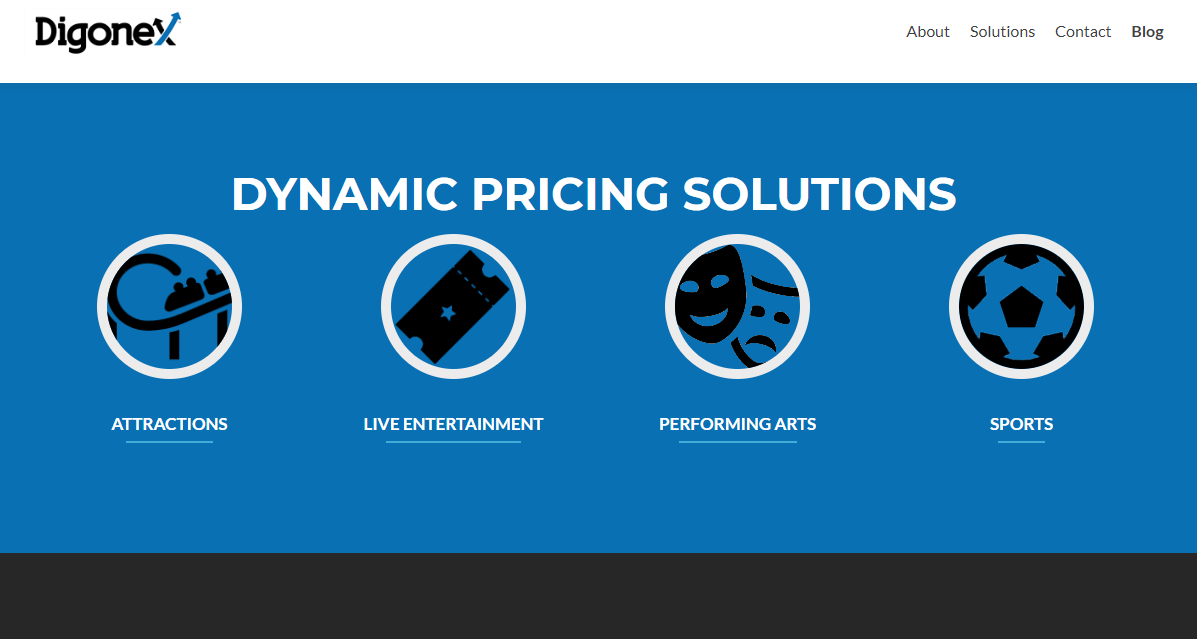 As you know, online retail giant Amazon changes prices several times in a day. The success of sites like camelcamelcamel.com is proof enough for the popularity of this strategy. They use specially devised analytics methodologies to predict what time of the day Amazon prices are the lowest. Dynamic pricing is practically difficult in physical stores owing to the use of price labels. However, many popular stores, including Tesco and Marks & Spencer, are trying out electronic price displays.
Helps to grow your business, fast
To set up a robust dynamic pricing strategy, you need to gather vast amounts of insightful analytics data. However, once you set up a dynamic pricing strategy based on the data, you might find results coming pretty quick. You can test the outcomes using paid advertising options like Google Shopping. These advertising forums would be able to give you a clearer picture of the market response to your pricing system. You can use the data to further optimize your pricing to adapt to different markets and seasons.
According to analysts, this aspect of dynamic pricing truly enables online retailers to understand the purchasing habits of their customers. How customers are responding to fluctuating prices points them towards a more robust strategy and better conversions. This actually creates scope for more sales as well. For example, new generation shoppers are particularly interested in dynamic pricing deals. Almost 25% of participants in a survey said that they would be happy if they get a notification on their mobiles about ongoing deals while they are in a store. In fact, that's something most online stores are already doing by presenting flash deals to visitors of the site. WooCommerce Conditional Content is an extension that you can use to display store wide dynamic pricing deals.
Adjust to competition better
While discussing general pricing strategies, we have mentioned how setting up a price based on that of the competitor's might be a good idea for some. Online stores from all around the world have tried and succeeded with this strategy. A great example again is Amazon. It has somewhat become a necessity to price your products in alignment with that of competitors. When you are using an advertising channel like Google shopping, your products are gonna be presented side by side with similar ones from competitors. This naturally puts some pressure on you to go for aggressive pricing. Moreover, if not competitively priced, Google shopping might even penalize you and put your products in a lower position in their listings.
Again, competitive pricing became all the more important due to consumer behavior. More online shoppers are putting considerable effort into finding the best available rates. In a study, 78% of participants said they compare prices from multiple stores before finalizing a purchase. In such a landscape, if there is too much difference with the pricing of competitors, you really don't stand a chance.
Easily redesign based on the store requirements
The major advantage of online stores that utilize dynamic pricing is that they can easily change them according to varied business requirements. Sometimes, you may want to specifically set a dynamic deal to improve revenues. At other times, your focus will be solely on increasing the margins. You can set a dynamic pricing strategy in a flexible manner to suit whatever requirements you have in your store. ELEX (previously XAdapter) Dynamic pricing and discounts for WooCommerce is a great plugin that you can use for a variety of scenarios.
In fact, dynamic pricing helps you adjust to purchase trends quite effortlessly. If you notice a sudden interest in certain products or categories on your store, you can easily set up an offer. This makes you attract customers to the store at the right time, and quite obviously, get a boost in conversion as well. Established online marketplaces have created an impression that they have the best prices among almost all product categories.
eCommerce stores are increasingly giving offers to first-time buyers. This helps in two ways, one to gain new customers; second, to understand a pricing pattern suitable for conversion. Once you understand a suitable price that gets best conversions, you can use it in times of need.
Respond to inventory changes effectively
Dynamic pricing strategies give you better control over changes in your inventory as well. For example, if you have stocked up a particular product, you can set up a bulk discount to move it faster. At the same time, if your stock of a certain time is really low, you can increase the price of the product according to demand. Displaying a notice informing users that a  product is soon going out of stock would help in creating a sense of urgency as well.
Though it is a long-term process, if you can create transparency in your pricing pattern, customers would be more willing to accept your fluctuating prices. For example, if a customer is in desperate need of a particular product that is low in stock in your store, they won't mind paying extra. However, in such cases, you should be aware of the competition and need to set a price accordingly.
Best WooCommerce Dynamic Pricing strategies
Dynamic pricing is all about using multiple parameters to present the best possible price for a product at the right time to the right customer. WooCommerce has great tools to help you set up a robust dynamic pricing strategy for your store. Here is a list of some of the best WooCommerce dynamic pricing plugins.
Also, let us look into some of the best strategies that are used by store owners across the world.
Location-based pricing
Dynamic pricing is all about studying the situation of your potential customers. How difficult is to find a product in a particular locality might be one of the driving forces behind your prices. For example, availability of physical stores selling similar products in the vicinity of your user location should warn you to keep the prices competitive. Though you can apply the same logic to price something higher for a customer from an isolated locale, it is really not advised. When you try and apply dynamic pricing rules in a ruthless fashion, you might be diminishing the customer perception of your store. However, if optimally applied, you can manage to use it to create the customer-friendly yet profitable pricing.
User role based pricing
This is one of the best strategies you can apply when dealing with WooCommerce dynamic pricing. Most of the plugins mentioned above allow you to set up prices specific to user roles. This way, you can display varied prices for different users for the same set of products on your site. You can easily isolate loyal customers on your store and designate special user roles and discounts for such users. Similarly, if you are selling to wholesale and retail customers from the same store, you can use dynamic pricing plugins to segment the prices. Furthermore, if you run a membership plan on your WooCommerce store, you can offer different prices for members and non-members.
Customer behavior-based pricing
One of the more advanced strategies that you can use while setting up a dynamic pricing pattern is one based on customer behavior. This is an excellent strategy that is used by many popular online stores in a very effective manner. Basically, you have your site user's browsing patterns with you all the time. So if you are able to make pricing adjustments based on that, there is a high chance of instant conversions. For example, if a user has opened a particular product on your store multiple times without completing the purchase, you can think of a discount there. In such scenarios, a small discount might be all it takes to ensure conversion.
Similarly, you can also offer discounts based on purchasing patterns of your customers. For example, you can set a discount for all returning customers who have purchased beyond a certain amount. Such offers would ensure that customers would want to return to your store as well.
Time-based pricing
The time of the day also plays a role in setting up your dynamic pricing strategy. You can take inspiration from some of the traditional pricing models here. For example, bars and pubs offering happy hours at a certain time. Similarly, airline tickets tend to be on the higher side during the times when most people are traveling. Strategies can be set based on the time when the user is browsing, or for the time of booking. Depending on your industry trends, you can choose the best deal.
Another great scope to layer your pricing is by offering product customization. The same product can have multiple prices based on what additional product or service customer is choosing. Simple examples would be same day delivery options or extended warranty. If your products offer the possibility of setting up chargeable, additional features, you can try those. WooCommerce community has a great range of options for product customization, which we have detailed in another article.
Demand and supply based pricing
You can constantly watch how your products are selling out and devise a pricing strategy accordingly. For example, if you see that sales are continuously dropping for a particular product, you can try offering a deal for it. Similarly, when you are running out of stock with a particular product, you can keep the prices a bit higher until you are able to restock. Such adjustments will always help to keep alive a certain vibrancy around your store. Similarly, if you have products that are more in demand in a particular season, you can always clear stock during the off-season.
Conclusion
As you have seen, dynamic pricing is all about finding the right strategy among seemingly disparate parameters. The challenge for store owners is to thoroughly research the market, customers, and trends before finalizing a pricing pattern. There are many advanced tools that offer great help to set up a great pricing strategy for your store. Some of the WooCommerce dynamic pricing plugins discussed in this article offer you ample flexibility. The trick is to identify the best strategies that will work in your industry and then optimize it. Let us know if you have an opinion on the ideas mentioned here.