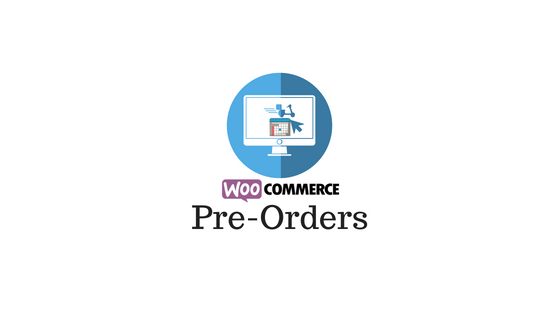 Last updated - February 24, 2020
Pre-orders give you a certain assurance on the ability to sell a product. In fact, with pre-orders, you are accepting reservations on your online store for products that you don't have in stock yet. It's possible that these products are not even manufactured yet. However, you will know a tentative date for this product to be available, and hence can take bookings from interested customers. If you allow a pre-ordering option on your site, you will have a better idea on the demand on certain products. At the same time, you can guarantee a certain number of sales for the products that are pre-ordered. In this article, we will explore WooCommerce pre-orders, and suggest some plugins you can use to set it up on your site. If you want to understand more about the default product options of WooCommerce, read our Product Management Guide.
Advantages of pre-orders
Depending on your business strategy, pre-orders can definitely help you with some guaranteed sales and revenue. Let's take a look at some of the obvious advantages.
Gives you an idea on the market
Pre-orders give you the option to predict the demand of certain products well in advance, sometimes even before manufacture. You are able to understand how customers are perceiving the product well before it is out in the market. Big companies like Apple use this as a strategy to understand the market. However, for smaller businesses, this can be helpful in their stock planning and purchase decisions.
Helps you promote the product better
Allowing pre-ordering for a new product is always a great way to promote it. Along with you getting an idea on the product's demand, it also helps to create more publicity for your product. In addition, you get an advantage with search engines as well. By the time your product is in the market, it will be already indexed by search engines and driving traffic.
Gives you some assured sales
Generally, when you introduce a new product to the market, you are sort of worried about the success of the product in the market. But when you have already accepted pre-orders for that product, you are sort of in a better position in terms of sales. You will get assured revenue for a certain period of time.
Challenges of pre-orders
Pre-orders can be quite challenging if your fulfillment process is not managed properly. Where you are sourcing your products make a lot of difference. If you are dependent on a supplier, any delay from the supplier's side can adversely affect your strategies. Any delays in fulfilling the orders at the agreed time will create a lot of mistrust around your brand. This can overpower all the advantages that you will probably gain from the pre-orders strategy.
Which WooCommerce Pre-orders plugin to use?
When you look for solutions to set up pre-orders on your site, you will find several good plugins that you can use. We will take a deeper look at some of the best ones.
WooCommerce Pre-Orders
This plugin offers you one of the best options to set up pre-orders on your WooCommerce site. With the help of this plugin, you can allow your customers to reserve products on your store, before they are ready for delivery. And, it allows you to fulfill the orders promptly when the product is ready to be shipped. The plugin offers flexibility to make this process automatic or manual according to your preference.
More importantly, it helps you tweak the pre-order strategies according to the way you want it. For example, you can opt to collect payment up-front or the time when the product is shipped. If you are opting for the latter, you can set up to automatically initiate the payment from the credit card at the time of shipping. However, for this, you might have to use a payment gateway that supports this process.
The single site subscription of this plugin would cost you $129. The 5-site license is available for purchase at $199, and the 25-site license is $299. Please note that the plugin cannot be combined with WooCommerce Subscriptions plugin.
Get the plugin from WooCommerce Extensions store now!
Advanced features of WooCommerce Pre-orders plugin
There are several interesting features that you will find on this plugin. Here is a quick look.
Customize the pre-order page
The pages of your products that are available for pre-orders will be different than your normal products. This plugin offers in-built button texts, and other messages related to the product. For example, it offers an option where you can specify a time period by which the product will be available on the site. You can customize this option according to your preference using this plugin. With the help of shortcode, you can place a countdown timer, anywhere on the page.
Efficiently manage the orders
WooCommerce Pre-orders plugin also offers great flexibility in helping you manage all the pre-orders that you receive. Store admins can access all the related information about pre-orders from a dedicated page. On this page, you can complete an order or delay it according to requirements. You can also email the customers who placed the order, and even cancel it altogether. The plugin allows you to perform all these actions on individual orders as well as on multiple ones in bulk.
Flexibility in payment
This is one of the most important features of this plugin. Depending on what works for you, you can either charge the customer upfront when they place the order. Or you can defer the payment to be made, when you complete the order. For deferred payments, you can make use of a payment gateway that supports this kind of payment. There are several payment gateway options that support this including PayPal, Stripe and Authorize.net. Find more details on WooCommerce payment gateway options here.
If automatic payment option is not available, the plugin will help you accept payment later manually. Here, when the product is available, you can send an email to customers informing them about the product's availability. They can come back to your site, make the payment and complete the order. Though this way you can manage the process, it is not fully taking advantage of the strategy as automatic payment options.
Get the plugin from WooCommerce Extensions store now!
YITH Pre-order for WooCommerce
This is another good plugin you can use to set up pre-order option for both new and existing products that are temporarily available. For new products, using the pre-order option can be a great way to create a buzz around it. And for exiting products that are out of stock, you can manage to not lose customers. Apart from allowing you to create pre-order products on your site, this plugin will also aid you in sending prompt emails to interested customers.
Another good strategy you can try out with this plugin is to offer discounts to all the customers who ordered it in the pre-order stage. That way, you can ensure that when you notify them, customers are highly motivated to come back and complete the purchase. You can combine this product with YITH WooCommerce Stripe plugin and accept credit card payments on pre-orders.
The single site subscription of this plugin would cost you €73, the 6-site one €98, and the 30-site one €163. There is also a free version of this plugin on WordPress repository, however it doesn't have advanced features like user notifications.
Get the YITH pre-order plugin now!
Features
This plugin too offers many advanced features to help you create pre-orders on your site. Let's see more.
Make price adjustments later
The plugin allows you to make price adjustments for the pre-order products when they are available on your site. This can be managed two ways –  to offer a discount or to add a markup on the original price. You can choose the one that works for your business strategy.
Manage pre-orders from WooCommerce order page
On your WooCommerce Orders page, all the orders that are ordered through this plugin will be displayed. This will be helpful in monitoring pre-orders along with your regular orders.
Manage out of stock products
This plugin can be a great option to tackle the hassles related to products that go temporarily out of stock. It gives you an option to convert your out of stock products into pre-order products. Though it is a good strategy, you should take care to avoid turning discontinued products to out of stock.
Customer friendly interface
Just like how the store admin can see pre-orders on the Orders page, your customers too can view all their pre-orders from the My Account section. Details like the expected release date and product price will help them be prepared.
Keeps pre-order products separate from normal products
The plugin will make sure that your customers are not mixing pre-order products with regular products in the same order. The plugin will display a warning when they try to add both type of products to the cart together.
Automatic notifications
The plugin makes sure to send you notifications on pre-orders based on the release date that you have set up for the product. When it gets close to the release date, it will send a notification to the store admin. And, when the product is available on the store, it sends a notification to the customer as well.
Get the YITH pre-order plugin now!
WordPress WooCommerce Pre Order Plugin
You can use this plugin for different business strategies. For new products that are in high demand, or products that go out of stock temporarily. This plugin helps you to also collect partial payments for pre-orders. It also allows you to display an availability date and status for the pre-order products. According to their preference, customers can pay the whole amount or partially for pre-order products. You can also set a specific amount the customer needs to pay upon fulfillment of the order. And, the plugin ensures that the customer gets email notifications at the time of placing the order as well as when the product is available.
he regular license of this plugin is available for $39, and the extended license is available for $161.
Get the plugin now from CodeCanyon!
Strategies to take full advantage of WooCommerce Pre-orders
Offering pre-order option on your store might be a good way to improve sales and conversions on your site. However experts advise to follow these best practices.
Decide how you are using pre-orders
You need to analyze how pre-order products are going to help you. It can help you manage temporarily out of stock products, or you can use it as a promotional strategy for new ones. Depending on how you want to use it, you can set up one of the above mentioned plugins. Some times, you can simply present a form to take the email id of interested customers. When the product is available, you can notify the customers.
Another option is WooCommerce Lead Time. This is a lightweight plugin from Barn2, which allows you to include the estimated number of days it will take for a product to either be in stock or dispatched. This makes it easy for customers to decide whether they should place an order right away or wait, before they get to the checkout.
Inform customer at every stages
Most of the solutions discussed above offers an option to notify customers when pre-order products are available. However, you might need to do more to make this strategy successful. If you have already collected payment for pre-orders, you need to inform customers at every stage of the fulfillment process. This is particularly important if you are facing any delays to make the product available on time.
Keep the product information clear
You need to clearly mention when you are taking orders that are not available on the shop. This is more important for existing products, as customers who have seen it before might not understand that it is a pre order. If you are presenting the next available date clearly, it might save customers from any confusion of expecting it early. Make the payment terms also very clear. Though automatic payments are the best option for store owners, you need to make sure that customers are aware of it.
Conclusion
Pre-order products are a unique product type in WooCommerce. When you have pre-order products on your site, your customers can order them even before it is available on your site. Pre-order products offer a great option to promote new, high demand products, as well as temporarily out of stock products. We hope this article has given you an overview on how to handle WooCommerce Pre-orders with the help of plugins. Please leave a comment if you have a query regarding the topic.
Further reading