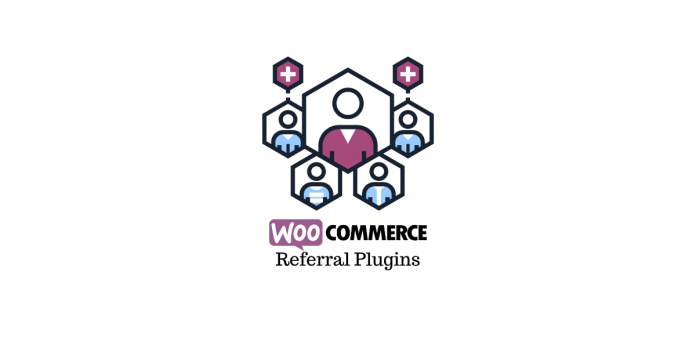 If you have an online store, you need to be innovative in your marketing approaches. One of the most effective marketing strategies in the online space is referrals, where your existing customers will help you acquire new ones. It depends a lot on the satisfaction levels of your existing customer base and is a great way to increase customer loyalty. In this article, we will discuss some of the best WooCommerce referral plugins that you can use on your store.
This is a seamless option to create a referral system on your WooCommerce store. It offers a range of features that allows you to create a referral reward system for your customers. With this plugin, you can create rewards for referrer as well as referee for signups and particular order amounts. You can also create a loyalty points system and discount coupons using the plugin. Moreover, the plugin helps you display social sharing buttons, which customers can use to share the referral links.
Features
Create a comprehensive referral system on your WooCommerce store.
Offer rewards to referrer and referee for signups and orders.
Set a minimum order quantity to be eligible for discount.
Easy management of referrals in the customer's My Account page.
The cost of the plugin is $49.
You can create a successful affiliate program on your store using this plugin. The plugin offers a smooth interface with simple settings so that even new users can easily configure it. You can allow users to sign up as affiliates on your store, and let them share unique referral links to get commission. The plugin also makes it easy for store owners to track and manage affiliate partners and their commission rates.
Features
Comprehensive affiliate management plugin.
Allow users to easily sign up as affiliate partners.
Create a commission system with advanced rules.
Payouts through PayPal.
Track affiliate partner and commission payouts easily.
Create coupons for referrals.
You can get the plugin for $129.
This is an add-on for AutomateWoo plugin, which will help you create effect follow-up email campaigns on your store. With the help of the Refer A Friend add-on, you can easily integrate a referral system on your store. It will help you create unique coupons that will offer discounts for both referrer and referee. Also, the plugin lets you carry out the more common link-based referral campaigns as well.
Features
Add-on for AutomateWoo plugin to help you create and manage a referral system.
Allows customers to easily share the unique links to their friends for discounts.
Easily integrate post purchase share widget.
Advanced fraud prevention strategies and detailed reporting.
This plugin will cost you $79.
This plugin will help you employ gamification to improve user engagement on your WooCommerce store. You can improve customer loyalty on your store by rewarding users with discount coupons, points, badges, etc. It also allows you to assign reward points for specific product referrals. In addition, you can limit accessibility of certain products based on customer's level in your reward system.
Features
Create an automatic reward system on your WooCommerce store based on points, badges and coupons.
Allow partial payments.
Restrict product accessibility based on points.
Allow customers to create a referral system.
The plugin will cost you $79.
This is a simple yet powerful option to quickly create an affiliate program on your WooCommerce store. It helps you create an affiliate system for your customers, for which you can set up fixed or percentage commissions. Furthermore, the plugin lets you optionally display social sharing buttons for affiliate links. Also, the plugin has detailed reporting features.
Features
Create a successful affiliate program easily.
Comprehensive affiliate dashborard.
Easy commission management.
Social sharing of affiliate links.
Detailed affiliate reports.
You can get this plugin for $29.
This plugin lets you create referral coupons that will provide rewards to both the referrer and the referee when an order or a specific requirement is completed. It also allows users to easily share their referral coupons through social media. Additionally, you will be able to customize the social share buttons using custom CSS or predefined options.
Features
Create referral coupons and signup discount coupons.
Limit the number of orders that can be used to claim referral benefits.
Social sharing and extensive customization.
Detailed coupon reports.
Option to provide points to customers instead of coupons for their referrals.
The cost of the plugin is $29.
You can create a very effective affiliate system thanks to this plugin. It allows you to specify how long affiliates will be getting payouts when new users reach your site through their referral links. More importantly, the plugin lets you choose a manual or automatic payout system according to your requirements. Furthermore, the plugin lets you define commission rates based on products or users.
Features
Create an advanced affiliate system for your WooCommerce store.
Define the information stored for each visit.
Set up commission rates specific to products or users, and option for automatic payouts.
Create affiliate history and permanently associate users with affiliates.
Create coupons.
Detailed reporting features.
A single site subscription of the plugin will be $99.99.
ReferralCandy is a SaaS-based tool to set up a referral program on your online store. It integrates with different eCommerce platforms such as WooCommerce, Shopify, Magento, etc. The standout feature of this tool is that you can easily set it up without any coding or help from developers. Furthermore, you can customize the referral program according to your branding requirements and also effectively track the performance of your campaigns.
Features
Easily configure a referral system on your eCommerce store.
Integrate referral traffic to your Google Analytics reports.
Retarget users through Google Ads, Facebook Ads and Adroll.
Add referral links to your MailChimp newsletters.
Subscription to this service will cost you $49 per month. You can try it out with a 30-day free trial.
This plugin will provide you with all the tools needed to manage an affiliate program on your WooCommerce store. You will be able to create an unlimited number of affiliates and can track referrals seamlessly. Moreover, you can use the dedicated payouts option that will help you pay affiliates directly through bank accounts. Furthermore, real time reporting will help you manage affiliate information effortlessly.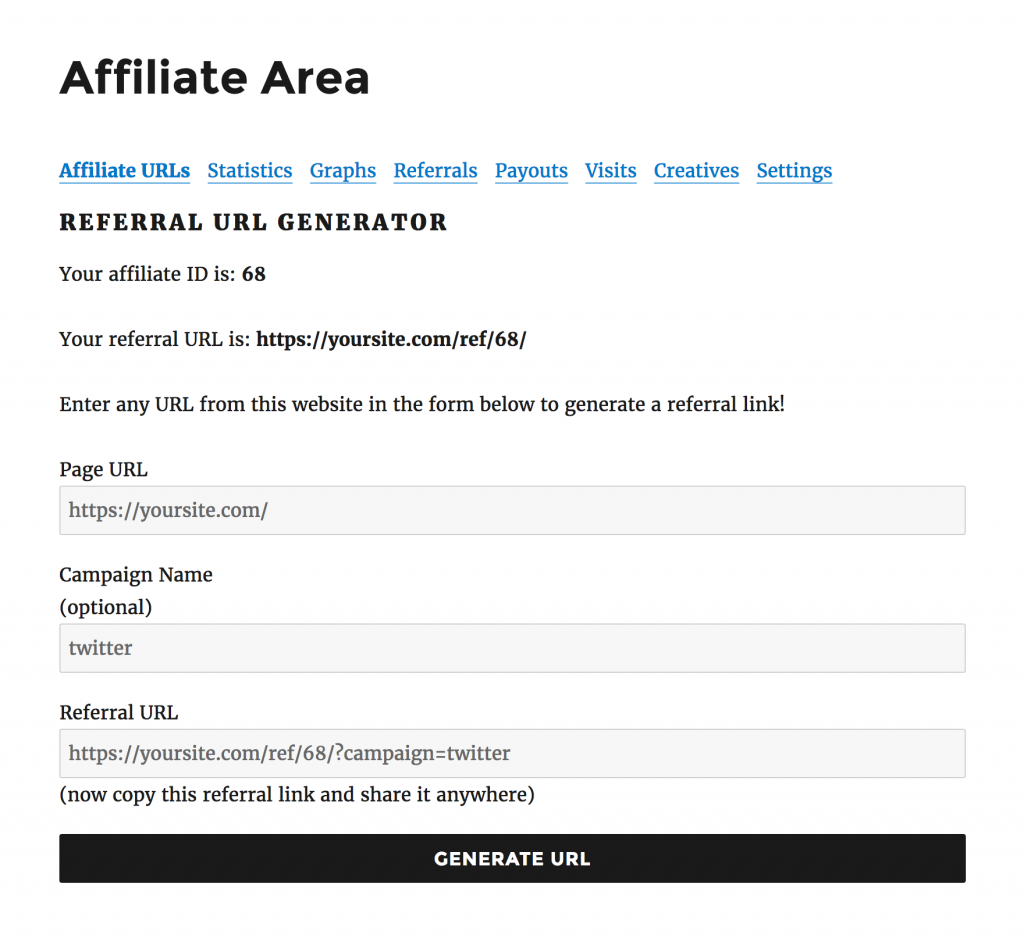 Features
Comprehensive affiliate management option.
Integrated payouts and real time reporting.
Automatic affiliate creation.
Convenient dashboard to manage the affiliate network.
Easy referral rate generation and management.
A Personal license of this plugin for single site usage will be $149.
This is a comprehensive marketing tool that will help you create coupons and automatic recovery campaigns, along with configuring a referral system. You will be able to create unique referral links for customers using this plugin and offer rewards in the form of free shipping, percentage discounts, etc. The tool also offers options to send personalized emails to customers when they complete an order through referral. Furthermore, customers will have an option to share referral links through social media and email. Also, the comprehensive dashboard will help you track referrals effectively.
Features
Easily configure a referral program on your WooCommerce store.
Set up flat discounts, percentage discounts or free shipping as referral rewards.
Allow customers to share through social media.
Send personalized email notifications for referral purchases.
The price for a Starter pack that includes the Referral system is $29 per month. Check out their website for free trial and discounts.
We hope these WooCommerce Referral Plugins will help you supercharge your marketing efforts and bring in a lot of new customers. Leave us a comment if you have a query.
Further reading