Last updated - September 24, 2020
Shipping is one of the most important components of your business if you are selling physical products through a WooCommerce store. How you ship your products creates instant impressions in the minds of your customers. It can actively contribute to your store's reputation and conversion rate. According to a survey, 80% of US customers consider shipping cost and speed as an important determinant of their shopping choices. WooCommerce offers nice features to keep you on top of your shipping strategies all the time. For many small businesses, out-of-the-box WooCommerce Shipping options itself it enough. For the rest, there are quite a few extensions available in the form of WordPress plugins. However, it's important to have a feasible WooCommerce Shipping strategy well in advance, when you are setting up a business. Let's look into some of the related aspects in this article.
Advantages of having an efficient WooCommerce shipping strategy
Shipping is really a complicated process when you think about an ever increasing number of orders and customers. It is something you really can't lose grip when your business is consistently growing. A coordinated effort from various elements of your business is required to keep it stable and sustainable. But it is something that pays you back in multiple facets of your business growth and can contribute to long-lasting results. Let's look into some of these:
Your sales will improve
Statistics say that an alarming number of shoppers (66%) abandon their cart due to exaggerated shipping charges. So, clearly, an effective shipping strategy would help you immensely to reduce this number. Try to understand the customer expectations in terms of shipping options and rates. For example, are your customers always looking for speedy delivery, or are they looking for flexibility in shipping times and locations? Analyzing and finding answers to these questions would offer you something to start with. Once you offer something that you think customers would like, you can analyze it further to understand its effectiveness. This way you can refine your shipping strategy to improve sales. However, it is important to keep a firm grip on your customer's expectations all the time.
You can save money
Cost-effectiveness is one of the best outcomes that you can expect from having a good WooCommerce shipping strategy. There are multiple ways to get more value out of your money by opting for shipping services intelligently. For example, leading carriers like FedEx, UPS, Australia Post, etc offers discounted rates for registered users. Negotiating with the representatives of these carriers would help you get a promising deal for your store. Similarly, if you are manufacturing your own products, you can reduce the money spent on logistics. Sometimes, these savings can be passed on to your customers as reduced shipping rates to create a 'feel-good' factor.
Enhance the fulfillment process
If you devise a shipping strategy involving the fulfillment team, it would equip them to be more in control of the expectations of your customers. They will be prepared for special requests like a different packaging, or extended delivery times. In fact, all the concerned teams from marketing to delivery should be kept in the loop for improved operational efficiency. For example, if you are opting for an automated service at some level in your fulfillment process, you will get accurate feedback on its efficiency from multiple channels.
Inspire customers to buy more from you
Keeping your customers happy with a transparent shipping policy would inspire them to buy more quantity of your products more often. Offering discounts on specific products and minimum order value are generally accepted strategies to pursue customers to buy more. You can even set up notifications and alerts to customers who are going to miss a deal by a few dollars. Displaying a relevant list of cross-selling products would also encourage customers to reach the threshold level for a shipping offer. A good shipping offer would definitely remind the customers to shop again from your store.
Broaden your customer base
Your market research can give valuable insights to help you access new customers who were considered out of reach. For example, there may be potential customers who prefer delivery at a local pickup point like a grocery shop or post office. And, if you introduce access point delivery in your store, there are higher chances that you may get a few more customers. Or, you can think of collaborating with a local carrier widely preferred in a neighborhood (that has a lot of potential customers for you). Here is a great WooCommerce extension that can help you integrate UPS shipping.
A clear, inclusive shipping strategy can benefit you in several areas. It is up to you to create specific goals and align the entire team to work on those goals. A targeted approach on key areas possesses a better chance to succeed than trying many things at once.
How different teams can help you devise your WooCommerce shipping strategy
Creating a successful shipping strategy is not really a one person job. You may have to involve multiple teams at various levels to effectively devise and implement a strategy. Let's take a look at how:
Your marketing team gives valuable insights
The marketing team will be responsible for communicating various offers and benefits to customers. Due to this reason, they are the best people to give you valuable insights regarding customer expectations as well. You may want to take their advice on how long you should run a certain promotional shipping offer on your store, for example. Seasonal offers are a great way to run discount deals on your store. Your marketing team will most likely have a list of all the upcoming holidays and celebrations. For example, during Christmas time, many of your customers would want to ship gifts to friends and family. In this scenario, they would really appreciate a chance to select multiple shipping addresses in one order. Your marketing team will be able to properly advise you regarding the feasibility of such a strategy. WooCommerce has an extension to help you with this.
The web development team have to implement strategies in a time-bound manner
Your marketing team will give an innovative idea, but it takes your design and development team to implement it effectively. A good web designer would be able to point out specific aspects of your navigational flow that needs improvement. For example, how many shipping options should you present to customers on the Cart page? Or, whether showing personalized shipping options based on geolocation or user role is better? Once you decide on a particular promotional offer or a marketing campaign, your development team needs to put in time and effort to implement them. If you include all teams in the initial brainstorming stages itself, you will have a better hold on the whole thing.
Fulfillment team takes care of packing and shipping
Another important set of people who should have a say in devising a shipping strategy is the fulfillment team. They have to handle the varied nature of customer request and get it done accurately and promptly. Each member of the fulfillment team needs to know what all shipping methods you are using part of your strategy. They need to know what all third-party agreements have you made that will facilitate a smoother fulfillment. If the fulfillment team has to message customers on any particular conditions on shipping, they need to know that in advance. If they are fully aware of the various shipping strategies that you are planning, the fulfillment team will be able to warn you in advance on any operational hassles.
Your customer service team has to deal with varied queries
The customer support team is the one that represents your company in any interaction with your customers. Each member of the customer support team should also know about your different shipping strategies and offers. The customer support team should be aware of the user based or location-based offers on your store. This way, they will be prepared to ask the right questions to customers and find a fast resolution. It is important to deal with a customer who has an apparent bad experience also.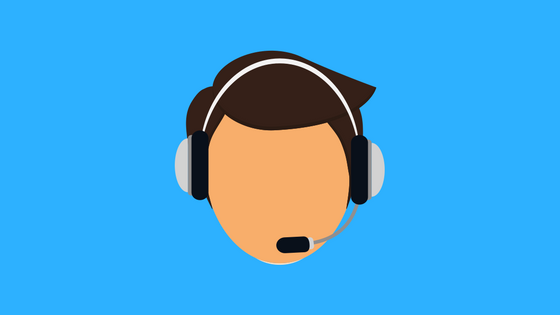 Devising a WooCommerce shipping strategy
Once you have a clear perception of your goals and targeted audience, devising a strategy should be simpler. However, you have to make sure that all the concerned teams are aligned rightly to the plan. Most of the shipping strategies will be based on three fundamental aspects – product dimensions, shipping destinations and method availability.
Displaying the rates of a leading shipping carrier
Your product dimensions determine how effectively you can pack it. If your product lineup is mostly of uniform size, it is quite easy for you to pack it and ship. You may need only the out-of-the-box Shipping Zones option of WooCommerce for this. On the other hand, if your products vary largely in terms of weight and dimensions, you may have to think harder to find a cost-effective strategy. You may need to consider more aspects of sales numbers, product performance, etc. Incorporating a leading shipping carrier's services would be a great idea in such a scenario. You can find quite a lot of suitable options here.
Similarly, shipping destination also plays an important role. If you have a lot of international customers, your strategy will be totally different from a local business that has customers mostly in the same neighborhood. Shipping to another country needs multiple considerations in terms of customs and tax rates. Again, opting for a plan of leading shipping carriers would save you from a lot of hassles. Most of the leading carriers have a great range of services that support both domestic and international shipments.
Free Shipping resolves cart abandonment problem
Free Shipping is one definitive strategy that helps prevent cart abandonment to a large extent. Your customers would be quite happy with the fact that they are not burdened by heavy shipping charges. However, this strategy needs careful analysis before implementing, as it may eat into your profits. Setting up a minimum purchase amount for applying free shipping is one of the tried and tested approaches in WooCommerce.
Table Rate Shipping
Though it appears slightly complex to configure, it's a widely preferred way to correctly estimate shipping charges. When you set a table rate based on destination, product weight, or order subtotal, you are getting a lot of control in setting the shipping price. It will be quite understandable for your customers to understand the increase in cost as the weight of the product or the distance of the shipping destination increases. You can find some of the best WooCommerce plugins to set up table rate shipping on this list.
Multiple shipping methods
The various shipping methods that you are going to offer on your WooCommerce store is also a decisive factor. If you have to bear additional costs to implement a shipping solution (for example, FedEx), make sure it is worthy. However, if you have products of varied sizes and customers from different countries, you may want to set up multiple shipping methods. Different carriers may offer different rates and you may want to find the best possible one for your store. Choosing a multiple-carrier shipping plugin might be a good idea.
Conclusion
Shipping is one component of an eCommerce business that can make or break it. Choosing an appropriate shipping strategy involves a lot of hard work and planning. And, in the fast-changing trends of the eCommerce world, you should be flexible enough to evolve according to demands. There is no single WooCommerce shipping strategy that will apply for all. The trick lies in analyzing your business and customers to devise the best one. Involvement of all concerned teams is important to gain a clear perspective. And that will help in the smooth implementation of the process too. WooCommerce offers varied options to implement your strategies. Choosing the best one or a combination of tools would be the need of the hour. However, remember to go through these best practices that will help you in day-to-day WooCommerce store management. Let us know any queries or insights.