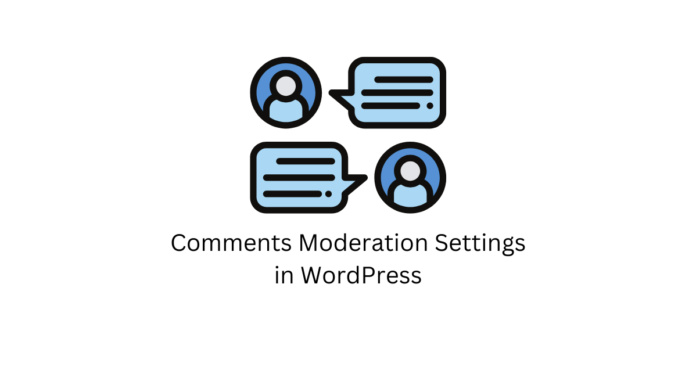 Comments in a blog post can be a great way for readers to discuss and engage with the author and other readers. While this is good for small-time bloggers to increase audience engagement, gain authority and grow as a website if you own a website that has a returning reader base and traffic that makes it difficult to manually engage all the comments due to their sheer quantity.
Comments also need to be moderated as some visitors may leave spammy, explicit, or self-promotional comments that are not adding any value to the blog or in fact negatively impact the discussion.
So let us see how to disable comments, and limit and other ways to moderate inputs in the form of comments on your WordPress website.
Disable Comments across your WordPress Website
In the backend, that is the WordPress dashboard, go to Settings > Discussion.
Here you can find all the default settings related to monitoring and managing comments on your website.
Under the Default post settings, you can find the option "Allow people to submit comments on new posts". By default, this is turned on. By turning this setting off, you can disable comments across your WordPress website for all new posts.
Besides this, there are more options in WordPress to particularise and modify in terms of how comments are received, handled, and displayed. Let's see about them now.
Other Comment Management Settings
Below the default post settings, you can find these options under the menu "Other comment settings".

Here, you can decide whether visitors must input their name and email in order to post a comment, or if they can comment with or without registering to your website. Additionally, you can set a limit on how many days after which a post can be closed from receiving new comments.
You can also provide the option to comment authors to opt-in for comment cookies and enable or disable nested comments if a single comment receives more than a certain number of replies.
If comments are above a certain number, you can also break them and display only a certain number of comments per page. This makes it easy for visitors to browse through and see extra comments only if they want, without cluttering the page. There is also an option to sort comments by their date. By default, the oldest comments are displayed on top and the newer ones follow them.
Email Settings for Comments
In the "Email me whenever" settings, you can turn on or off when you want to receive emails if there is a new comment or if you have comment moderation turned on, you can also get email notifications for new comments that are awaiting moderation.
Comment Moderation Settings
Under the "Comment moderation" settings there is an option to put a comment in the moderation queue if it has more than the allowed number of hyperlinks. This is useful to catch spammy promotional links which can infest a website if left unchecked.
Also, you can make a list of disallowed words that can make a comment automatically queued for moderation. This is a good way to filter explicit or hateful content and keep the comment section professional.
Disallowed Comment Keys Settings
Similar to the previous setting, you can list words that will transfer a comment automatically to trash. Note that both of these filters catch words if they match within a word. That is, if you think the word "ten" should not appear, the filter will also catch words such as "tennis" or "tension".
Without the need for an external tool, you can control a lot of the aspects of the comments section of your WordPress website by sticking to the default features provided by WordPress in the dashboard. This is one of the features of WordPress that makes it versatile and self-reliant while remaining a vast and adaptable content management system.
Further Reading