By now everybody (including both techie and non-techie users) knows what it's like to have a well-functioning website showcasing your business. The standard procedure incorporates choosing a popular content management system that excels in popularity as well as simplicity and launch it over the internet. Yes, I am talking about none other than WordPress! But what you might not be knowing is other than offering business owners an easy to build a website, WordPress aids developers in tag-in for more advanced custom needs. And that's what our today's post is all about! We will discuss some of the best WordPress plugins for ultimate website design.
One of the questions that I often get asked is: Why WordPress and not any other platform? Since its inception way back, the platform has proved its worth again and again. Started as a mere blogging tool, the platform has carved its way to becoming flamboyant enough to make different types of websites. This simply means WordPress offers variety; some of its live examples include Time Magazine, Facebook, The New Yorker, Sony, Disney, Target, The New York Times, and more. You ask me why I choose this. I ask you why the heck not?
Now do you what is the most exceptional aspect of WordPress Development other than being an open-source CMS? It's a robust library of plugins. You will come across tens of thousands of both free and paid plugins available for WordPress websites. These bunch of tools can help you with everything right from caching your website to help it run faster, enhance SEO techniques, add social media plugins and what not! At the same time, it's easy for anyone to get overwhelmed. But that certainly does not mean it cannot be made easier or should I say less overwhelming. All you require is to know which specifics you should be focusing on. But before that let's take a detour and go through certain aspects that must be taken into account before choosing a plugin for WordPress development. 
#1 Plugins & Page Load Times
Very few of you know that the concept of less is more works while dealing with WordPress plugins. Downloading or activating too many plugins at a time can slow down your website and this can be a major turn off for your end-users. Technically speaking, as soon as a user visits your site, every plugin script sends a request to the server. And all this happens in a span millisecond, so you can expect sites to load in two seconds or less. 
#2 Security
Like I said before you might get attracted to many open source or free WordPress plugins because they are available for free! But being open source also means they are vulnerable to hackers. Recently I came upon a shocking news one well-known plugin: WP Total Cache; hackers found a way to use the plugin as a backdoor to breach websites and insert malicious code. Eventually, those who downloaded the plugin were compelled to change passwords on their sites.
Before you choose a plugin just ensure it is safe and secure. I would also recommend working closely with a WordPress developer, who can offer you tools that can be used to achieve the right functionality and prevent any potential cyberattacks or threats. 
#3 Ongoing Support
Last but certainly not the least, choose a plugin that offers continuous ongoing support and not a ticking time bomb at hand. Unfortunately, there are many free ones that offer a year of user support before they eventually stop responding to inquiries or making updates to the code. And you end indulging among problems like compatibility issues with other tools, design errors begin to render, the primary function no longer works, and in some worst-case scenarios or it may entirely end up crashing the website. Thankfully, we have many premium WordPress plugins to choose from. 
Top 7 WordPress Web Design Plugins
This one is pretty obvious! Site speed is a major factor for positive Google ranking and good user experience. As soon as a user clicks to a website, and find slow page load time. He or she is more likely to abandon the site and switch to your competitor. Speed Booster Pack is one such WordPress plugin that automates and fixes many issues at a time; of course regarding speed. Right from minimizing clunky scripts to compressing images, optimizing database calls, load CSS asynchronously, and more to make page load time faster.
This free plugin with over 2M active installs isn't a bad pick at all. The WordPress plugin features the most advanced drag & drop editor and is mainly used to create high-end designs in no time, without coding. Moreover, Elementor works at its best with any theme and plugin and will not slow down your existing website. Also, you get to choose from over one hundred pre-designed templates.

Search Engine Optimization is pretty much in vogue! Yoast SEO is completely out of the box tool when we are looking for SEO- friendly plugin for WordPress. If you are looking for a comprehensive solution with all the features and tools that you need to improve your on-page SEO. You can add Meta tags, generate sitemaps, connect your site to Google Search Console, optimize it for social media, and more.
One of the most effective and most reliable marketing tools at your disposal is email marketing. The WordPress plugin allows you to stay in touch with your users even after they leave your website. All you have to do is build an email list and send beautiful email newsletters to your subscribers.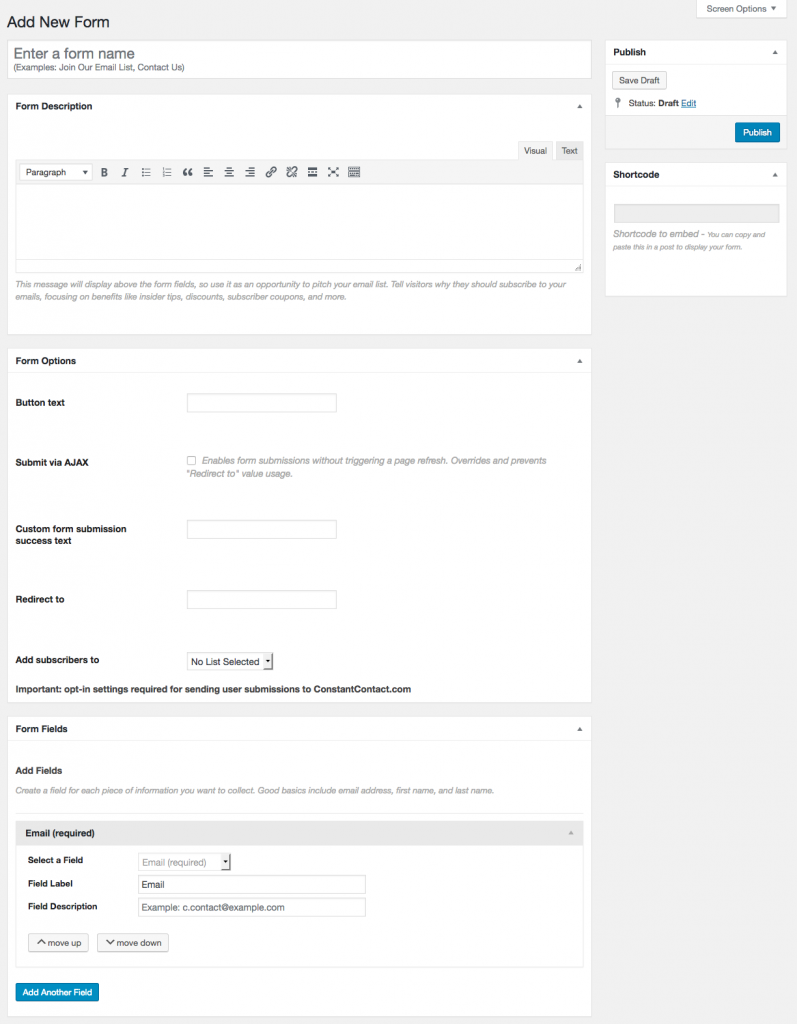 Are you looking for a plugin that allows you to instantly improve your WordPress website speed and performance with no technical skills required. Featuring WordPress Catching settings like gzip compression, page cache, and cache pre-loading, WP rocket has secured in the top seven plugins which even offers optional features such as lazy loading images, CDN support, DNS pre-fetching, minification, and more to further improve page load times.
Another WordPress plugin featuring one of the best drag and drop page builder which allows you to easily customize your website design and create custom page layouts without writing any code. Business owners simply love it as it allows them to create completely custom landing pages within minutes without having to hire a developer. 
Last but certainly not the least, SEMRush is a highly recommendable marketing toolkit for digital marketing professionals and business owners. Constant improvement in SEO, paid traffic strategy, social media, and content & PR strategy is the outcome. Some of its other perks include do keyword research, backlink audit, track brand mentions, spy on competitors, and discover best-performing posts on social media, ad strategy analysis, and more. 
Further reading