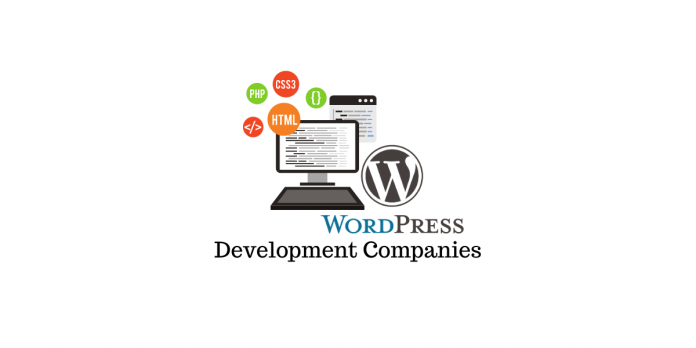 Last updated - April 9, 2021
WordPress is hugely popular all over the world owing to its open source and developer-friendly nature. Though the WordPress ecosystem hugely favors the DIY approach, there will be times when you have to collaborate with developers. WordPress-focused web development companies are a great option for site owners who look for custom development efforts and solutions. In this article, we will discuss some of the most popular WordPress web development companies that will help you with great solutions.
If you are looking for a technology partner for your WordPress enterprise, you can rely on DevriX. They will handle your entire technical requirements along with marketing and business consulting as well. Moreover, you will get ongoing WordPress development and maintenance service as well.

You will get excellent technological assistance from CemtrexLabs for web and mobile development, user experience and other innovative technical services. In addition, they will help you resolve problems that are tough to solve. According to their clients, they are especially prompt in meeting deadlines too.
They are primarily a digital marketing agency who will help you website design and development services as well. You will find separate divisions for media, mobile and marketing. In addition, you will generally find a faster timeline and smoother delivery process with them.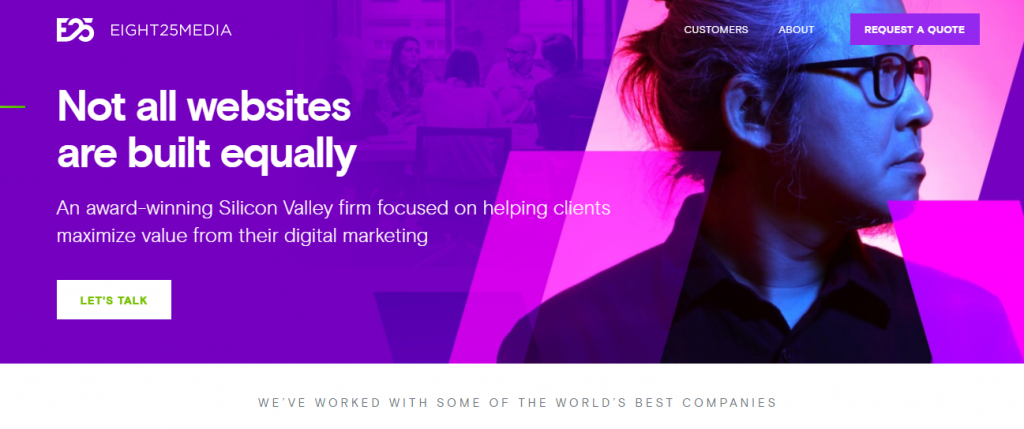 Multidots is a WordPress VIP development partner, whom you can trust with crucial projects. They offer strategic assistance to enhance the performance of your WordPress project. In addition, you will find support in custom theme and plugin development, and enterprise-level software integrations.
You can rely on this agency for comprehensive project assistance as well as individual needs. Their project portfolio shows a wide range of innovative efforts for diverse clients. For website development, their expertise in knowledge could prove extremely useful.
IT Monks is a comprehensive WordPress design and development partner for brands to create exceptional digital experiences. You can rely on them for your next WordPress project, be it a simple or complex requirement. Apart from that, you will find WooCommerce-specific services, maintenance support, SEO audit, etc., in their portfolio.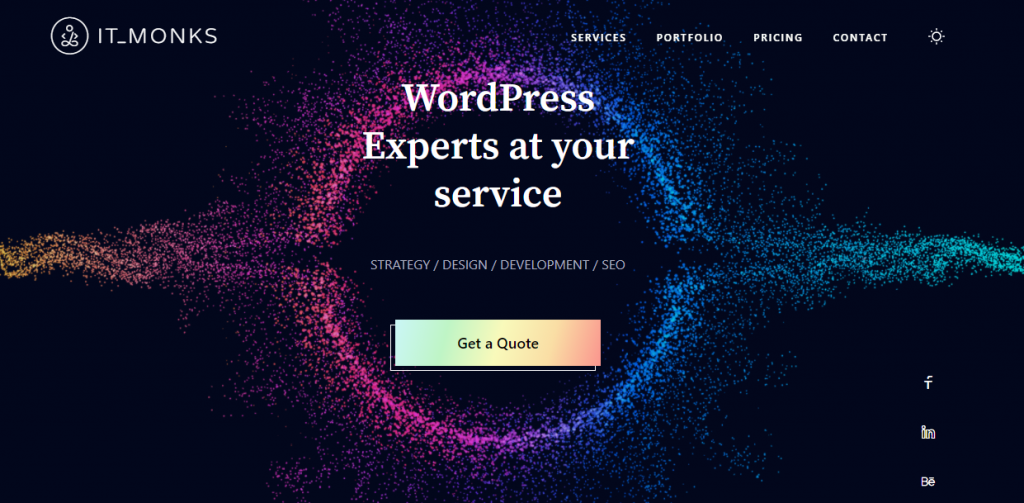 Fooz is a preferred WordPress development agency for a wide range of projects. With their strong focus on aesthetics, you can transform the appearance of your site effortlessly. In their service focus, you will find eCommerce solutions, big and small design support, and plugin development.
You will find powerful WordPress solutions with this Los Angeles based development company. With over 10 years' experience, they serve a wide range of clientele that includes online retailers, agencies to professional firms. They have expertise in custom theme development, WooCommerce development, WordPress maintenance and more.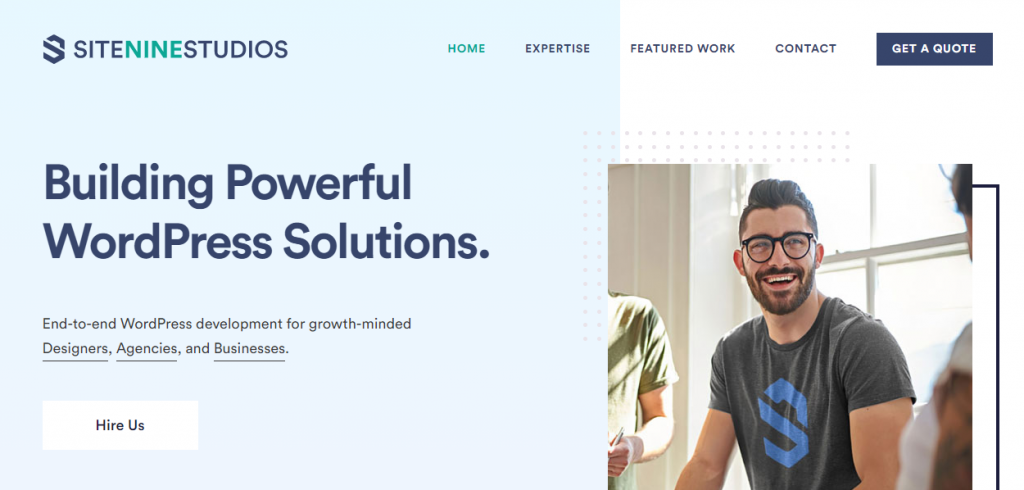 For small to medium sized businesses and startups, this development company could be a great technology partner. They help you create effective plugins and other solutions as per the specific requirement of your business. All their processes are based on the Agile methodology, and ensures excellent outcomes.
This popular company will ensure different aspects of your business are running in their full potential. Be it about user experience, or driving revenue, or to automate the workflow, you will find the right solution with them. Furthermore, you can be assured that they will take into account your every needs in a project execution and delivery.
You will find strategic assistance and full stack engineering support for your digital project with this popular company. They offer a wide range of services specific to web and mobile, as well as API and CRM integrations. Moreover, this New York-based company offers marketing and product development support as well.
Highrise Digital offers WordPress development services that are focused around your business requirements. With fixed prices, long warranty and money-back options, they will give you the much-required peace of mind. Additionally, you will get direct access to WordPress specialists.
Tiny Frog Technologies offers WordPress development, design and hosting services. In addition, they offer eCommerce services, SEO support, and maintenance fixes as well. It is based in San Diego and offers an excellent team of WordPress experts.
If you are looking for some unconventional approaches to web development, you can try out Coalesce. With innovative solutions and great ideas, they will help you resolve diverse everyday issues that your business may be facing. Moreover, they offer cost-effective and time efficient services for all your requirements.

This company offers comprehensive development services for your digital needs. They offer custom design and development services, as well as eCommerce solutions. Furthermore, you will also find mobile app development, advanced integrations, hosting services, etc.
A VIP Gold Agency Partner, Trew Knowledge is a great collaborator for WordPress enterprises. From web development and design to strategic consulting, you will find a vast array of services in their feature list. Additionally, you will find services like customer identity management and data migration.
If you are looking for an expert WordPress development company that offers peace of mind, you can rely on this one. They offer a range of custom WordPress development solutions that will help you enhance your site management processes. In addition, you will get assistance in theme development, SEO, and eCommerce solutions.
This B2B marketing agency offers website development, content marketing and branding support for your digital projects. They follow all the design and development best practices and will ensure that your site stands the test of time. More importantly, they serve diverse industries and provides you with the best solution every time.
Codal offers enterprise-grade design and development services for all kind of projects. You will get excellent support for your web, mobile or eCommerce project irrespective of the complexity. Furthermore, they offer expertise in wide range of technologies and offer services to varied industries.
SquareBird offers diverse services for website design and marketing. It has a small team of experts, who will provide you with custom solutions that suits all your requirements. Check our their portfolio to find some of the interesting websites they have created.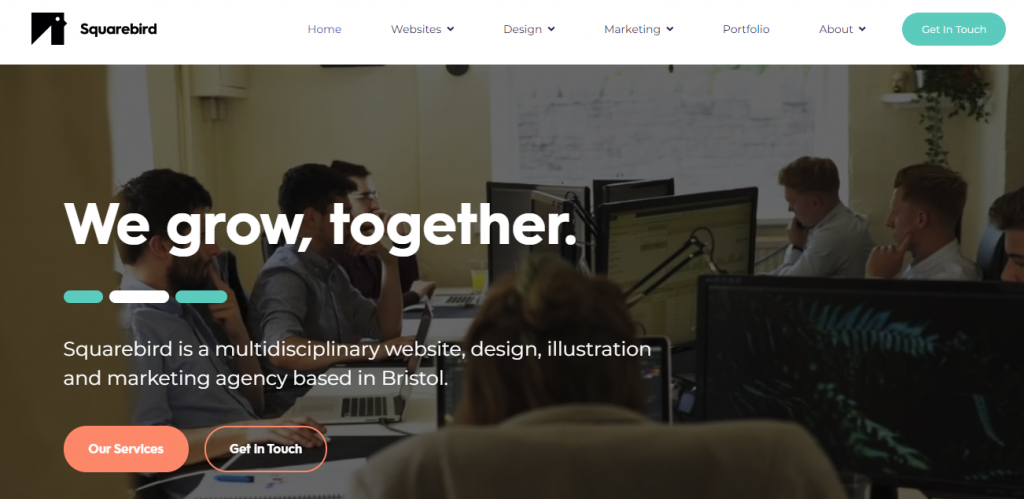 Hopefully, these WordPress Web Development Companies will help you get the best out of WordPress. Feel free to leave us a comment if you have any queries.
Further reading