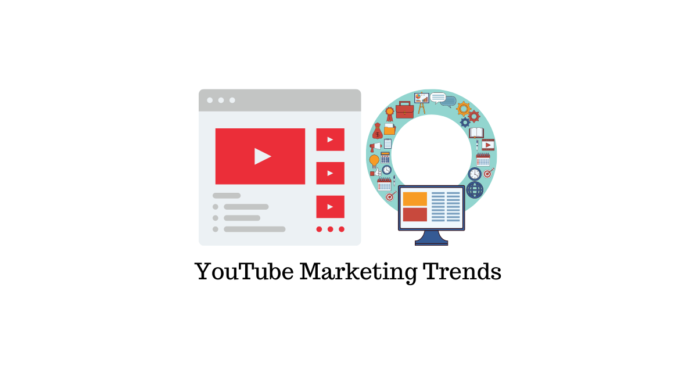 Last updated - December 5, 2022
During the last few years, YouTube has emerged as one of the main sources of entertaining content and staking its claim as one of the essential tools for marketers. In fact, more than 55 percent of marketers have made YouTube as part of their marketing strategy. Not only this, the platform is so extensive that one-quarter of the internet spends at least ten hours watching videos on YouTube, making it the most accessed platform.
With these stats in mind, this article will talk about the latest marketing trends for the year 2023, and also it will cover the tools that can help you set up your marketing routine. So, without further ado, let's get on with our guide on Youtube Marketing trends & promotions in 2023.
Top YouTube Trends
These are some of the top trends that you can focus on.
Live Streaming
In recent times, TV broadcasts have slowly been taken over by Live streaming (the process of broadcasting live events online). And with the Covid-19 pandemic putting a halt on the in-person events, Live streaming has emerged as an essential tool for brands to continue connecting with their consumers.
The YouTube company knows that its users like the feature of live streaming, which is why they made Live streaming the core part of the company's business model.
With time, more and more creators are using the live stream feature to broadcast their content. In fact, of the 100 popular YouTube live streams that have happened since the platform was established, 60 happened in the past two years. This shows how beneficial live streaming can be for marketing your brand.
YouTube Shorts
At the start of 2020, TikTok was one of the most famous applications, having 850 million downloads in no time. After seeing TikTok take the word by a storm, the YouTube company worked with the main goal of providing the same experience as TikTok but for a larger community of creators. Thus, they launched the platform called YouTube Shorts, which is still in its beta mode.
Like TikTok, the platform allows the users to create videos up to 15 seconds long in which they can add certain tracks and captions to make them viral. The company is so enthusiastic about the platform that it has replaced the "Explore" button with "Shorts" on the mobile dashboard. And if it wasn't enough, YouTube has launched a hundred million Youtube Shorts fund to reward the content creators.
The future looks bright for the YouTube Short, and it is something that we have to look out for in the year 2022.
Community Engagement
Until recently, users on Youtube could only communicate with the other creators through comments, likes, and there was no other way to communicate. But now, Youtube has created a platform known as the "Community" tab where creators with over one thousand subscribers could interact with the audience via polls, texts, messages, videos, Gifs, and more.
In the community tab, content creators can communicate with the audience about their latest videos, latest news, interesting questions, and much more. It is basically a similar experience to a Facebook page, where a creator can engage with its followers.
This feature of YouTube seems to take the platform to the next level and also make it worthy of the markers to use for their brands.
YouTube Ads
YouTube ads are not new on the platform, but we have included them because they continue to improve and evolve, so it is essential that marketers should take advantage of them. Just to give you an example of how critical the YouTube ads are to your brand, according to statistics, YouTube mobile advertising has an 84 Percent chance of grabbing consumer attention than the TV ads.
Here are some of the popular Youtube ads you can use to advertise your content:
Pre-Roll Video Ads: These are the types of ads that show up before the video load, and they are non-skippable. They last between 15 to 20 seconds and are considered the most cost-effective.
In-Stream Ads: These are the types of ads that can be skipped after 5 seconds, and they work on a per-view basis.
Bumper Ads: These types of ads are the mixture of the above two ads- they last up to six seconds and can't be skipped.
Top YouTube Marketing Tools
Here are some top Youtube marketing tools for businesses that can help you set up the proper Youtube marketing routine:
The thing that makes the YouTube video successful is its music and sound effects, but that does not mean all the tracks on the platform are free to use. If you use a track with copyright, then there is a chance that your video will be taken down by YouTube. That is why you should avoid using copyright music from the platform and look for free tracks on YouTube.
If you need help downloading the free tracks on your computer, then you can install SYC 2 (youtube converter to iTunes). The platform allows the users to download any music track with just a few steps and transfer it to any iOS device, including iPhone, iPad, iPods, etc. To download the tracks using this YouTube converter to iTunes, all the users need to do is copy the URL link of the track, select the output format, choose the device, and then hit the download button.
If you want to make customized videos for branding your channel, then you can use the pre-size templates available on the Canva. The platform has a wide range of expensive stock photos library that gives you the full liberty for branding your videos.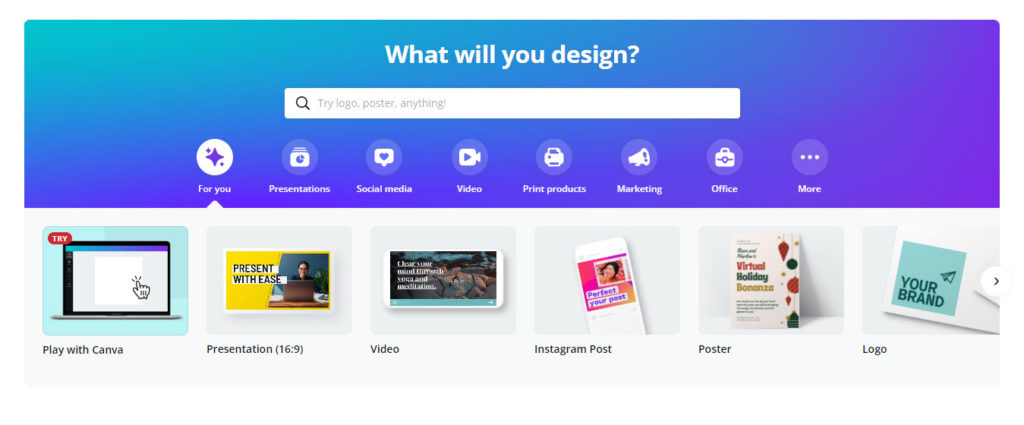 Usually, people use Photoshop designing, but with a tool like Canva, you can do everything with just a drag & drop tool. The platform is free to use but to unlock all the features; you need to pay an affordable price of 12.95 dollars per month.
Channel view and its companion tool named Channelview Insights allow you to monitor up to 10 different Youtube channels. This platform is for YouTube marketers who are managing more than multiple clients or a brand that has multiple channels for different verticals.
The platform basically lets you streamline your workflow and measure your YouTube marketing efforts across the board to give you a full picture of how your channel can grow further and get more subscribers.
Final Verdict
Youtube is a platform that allows the creators to share their content to the audience who wants to learn, be entertained, and engage with the brand through the videos. That is why, YouTube has now emerged as a platform where creators promote their products & services.
So, next time when you are making a marketing strategy, make sure to add YouTube. And if you need help in understanding the platform, then read the trends that we have mentioned in our article to take advantage in marketing your brand on YouTube.
Further reading