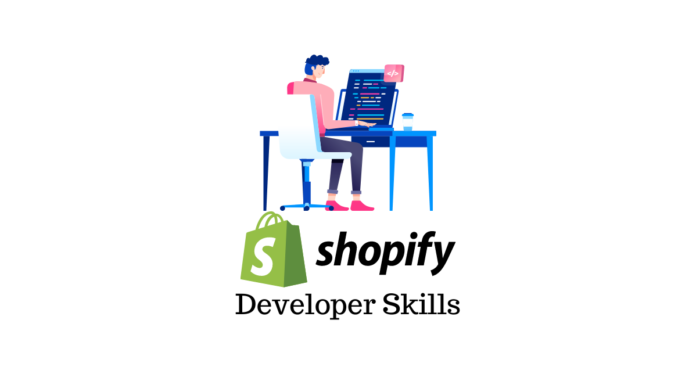 Last updated - May 31, 2022
In the year 2020, many retailers will have to rely on ecommerce to stay afloat. Many physical stores were forced to close during the coronavirus outbreak. The only other option was to start an internet store and go all digital.
Shopify became the best all-around e-commerce platform and has been used by over 1 million businesses around the world since 2020 in more than 170 countries. It is the most popular platform for building your own online store today. This platform is so successful that it surpasses almost all the other competitors when it comes to building an online store.
Shopify is the monarch of e-commerce platforms, as well as one of the most important. It's unsurprising, given its ease of use, solid structure, vast functionality, and great scalability on key dates throughout the year.
Whether you're a tiny neighborhood store that wants to sell online or a major international corporation that sells on five continents, it's a comprehensive toolkit for creating and maintaining an online store professionally and without requiring any technical skills.
One of the things that you will need to know is not only is the platform very popular, but also in order to have your store function well, you need a good Shopify developer. To start with, let's see what type of projects are usually done on Shopify.
Types of Projects on Shopify
There are different projects that are done in Shopify because it is a platform that allows you to start and manage your own business online store. You can build an online store for a business selling food, clothes, cosmetics, and even services. Let's see what types of business usually go for a Shopify online store:
Health Businesses – The health businesses logically are one of the most successful today as an ecommerce business on Shopify. Last year 55% of health business founders reported that they are satisfied from last year. The average result for almost all others is around 38%. Some of the most popular health services are nutrition and weight loss, and personalized medicine.
Beauty Businesses – Even 79% of the beauty businesses reported having a positive view for the future of this type of business. There is a wide range of services that are needed like beauty and anti-ageing, wellness, fitness and mind-body.
Food and Beverage – This is one that is expected as it is something that is needed all the time. Shopify is used for online restaurant ordering and gives owners the ability to choose between local delivery or curbside pickup.
Fashion – Shopify is great for fashion because it is easy to use with advanced search and filtering. It is great for customers, especially for those who don't want to go shopping.
These are some of the most popular types, but Shopify is so good that you can sell almost anything you want; there are even non-physical products such as digital products, event support, rentals, donations, consultations, the list goes on and on.
The Top 5 Skills That a Shopify Developer Must Have
Obviously, to have such a successful business, you need a Shopify developer. Shopify developers are one of the most searched experts nowadays. Probably the biggest reason is that the ecommerce world has gone through a huge expansion and more and more business owners take their business online. To choose the best Shopify talent to work on your project make sure they have the following 5 skills.
Communication
Shopify developers that are good at what they do can make a timeline and know when they are going to finish the job. So, it is important that you communicate all the time. You do not want a Shopify developer that won't communicate or won't respond to your messages. A developer must inform you about what is the status of the project at any time. If your Shopify developer possesses adequate communication skills, you should know that you have a treasure. Communication skills facilitate the building of positive and balanced interpersonal relationships, facilitate smooth interactions, facilitate the understanding of the messages people want to convey in the way they want to convey them. A Shopify developer with good communication skills will definitely help you achieve your objectives.
New features to the store
A developer must know how to add new features to the Shopify store. Not only to add the new products, but also manage the price if a change is needed and whether the products are in or out of stock. Adding new features is important because the store has to be up to date and beside this, today more than ever, people are constantly looking for everything new, and seeing a new product in their favorite store is exciting already. We all want to try anything new that comes out, and even ahead of time if possible, like many "intrepid" people who, before a movie is released in theaters, have already managed to download it on the Internet.
Version control for Shopify theme development
It is software engineering that manages the programs of the computer, documents, and websites. The best version control software tools that a Shopify developer must know how to use are CVS, SVN, Git, PerForce, Bitbucket, Mercurial.
Migrating the E-commerce Store
Great Shopify developers know that the migration process can complicate when the store has very large data in multiple seats. That is why the developer must smoothly migrate the store to Shopify. So if you already have an e-commerce site or you are on another platform, you can migrate your products to Shopify, but it is a Shopify developer that can make the migrating process successful.
Integrating Different Ads
"How can I promote my Shopify store?" you might wonder. Many individuals would advise you to use social media advertising to reach out to people who are interested in your company. Social media advertising is an excellent way to reach out to people who are interested in your company. These ad systems provide advanced targeting, allowing you to reach out to the people who are most interested in your Shopify store. Online marketing is very popular and useful, and using Google and Facebook ads can help grow your business on Shopify. That is why you have Marketing in Shopify so that you can make campaigns, but you need the Shopify developer to integrate the ads to your store.
Also, if you want to promote your Shopify store effectively, use pay-per-click (PPC) advertising. PPC ads are paid ads that appear at the top of search results above organic listings.
Conclusion
In most cases, the search entails sifting through a large number of applications and placing bets on individuals without knowing whether or not they will be able to complete the project to your specifications. Hiring a good Shopify developer means that one must have these skills and always be updated with any new changes that might come up in the future.
Now that you know how to advertise your Shopify store, you're on the fast track to reaching more potential customers and getting more sales for your business. Naturally, you would want to hire a developer that completes the tasks and makes the store effective.
Further reading