Last updated - May 10, 2022
In the simplest terms, hosting gives your WordPress website a home. It allots the space on a server where all your website's information can be stored, managed, and transferred from.
However, there are different types of hosting options. And different hosting options are ideal for different types of websites.
The type of WordPress hosting you choose can affect your website's performance, security, scalability, and management. This is why it's important to learn about the different types of hosting options before choosing the right one for you.
In this article, we'll explore the various WordPress hosting options and help you choose between shared, dedicated, and managed hosting.
Shared Hosting
In a shared hosting option, a single server hosts multiple websites. Your website will be sharing the server resources with other sites. It's like renting a room in a house with other people. You have your own room but you and your housemates share the resources like electricity, water, and the living room.
You should go for a shared hosting option if :
You're a beginner or have a small website. 

You want an easy setup process without needing too much technical knowledge. 

You're on a tight budget or don't want to spend too much on a new website. 

You're expecting less than 20,000 visits per month.
However, the shared hosting option does have its own drawbacks. Your website may have slightly slower loading times and lower uptime rates. Since several websites share the same server, a spike in one of the other websites' traffic on the shared server can temporarily slow down your website. 
Another drawback is that shared hosting plans usually have usage limitations, which means your website won't be able to handle huge variations in traffic during sales or other events. Finally, you can't configure a shared server according to your needs and will have to make do with the optimal presets.
Shared hosting options are usually used by portfolio websites, blogs, and small business websites that don't expect a lot of traffic.
Our recommendations: Hostinger, Bluehost, and A2 Hosting.
Disclaimer: Hosting recommendations featured in this article are unbiased. However, we may earn a commission if you purchase a hosting plan through our referral links.
Dedicated Hosting
In a dedicated hosting option, an entire server is dedicated to your website. So you can take advantage of the full potential of the server and use all of its resources. It's like owning a house of your own. You can paint it, renovate it, and use it however you want.
You should go for a dedicated hosting option if: 
Your website has high volumes of traffic, upwards of 100,000 visits a month. 

Your website stores sensitive data like financial information and you want the

highest level of security

. 

You want complete technical control over the configuration and operation of the server. 

You want extremely high uptime rates and blazing fast loading speeds.
The dedicated hosting option also comes with some drawbacks. Dedicated servers can cost many times more than shared hosting plans, and are therefore reserved for websites with specific requirements. Dedicated hosting options also require technical knowledge, and demand one or more system administrators for smooth operation and maintenance.
Big eCommerce websites like Amazon, social media platforms like YouTube, and other enterprise-level websites are usually the ones who use dedicated hosting options.
Our recommendations: DigitalOcean, Amazon EC2, AccuWeb Hosting, and InMotion Hosting.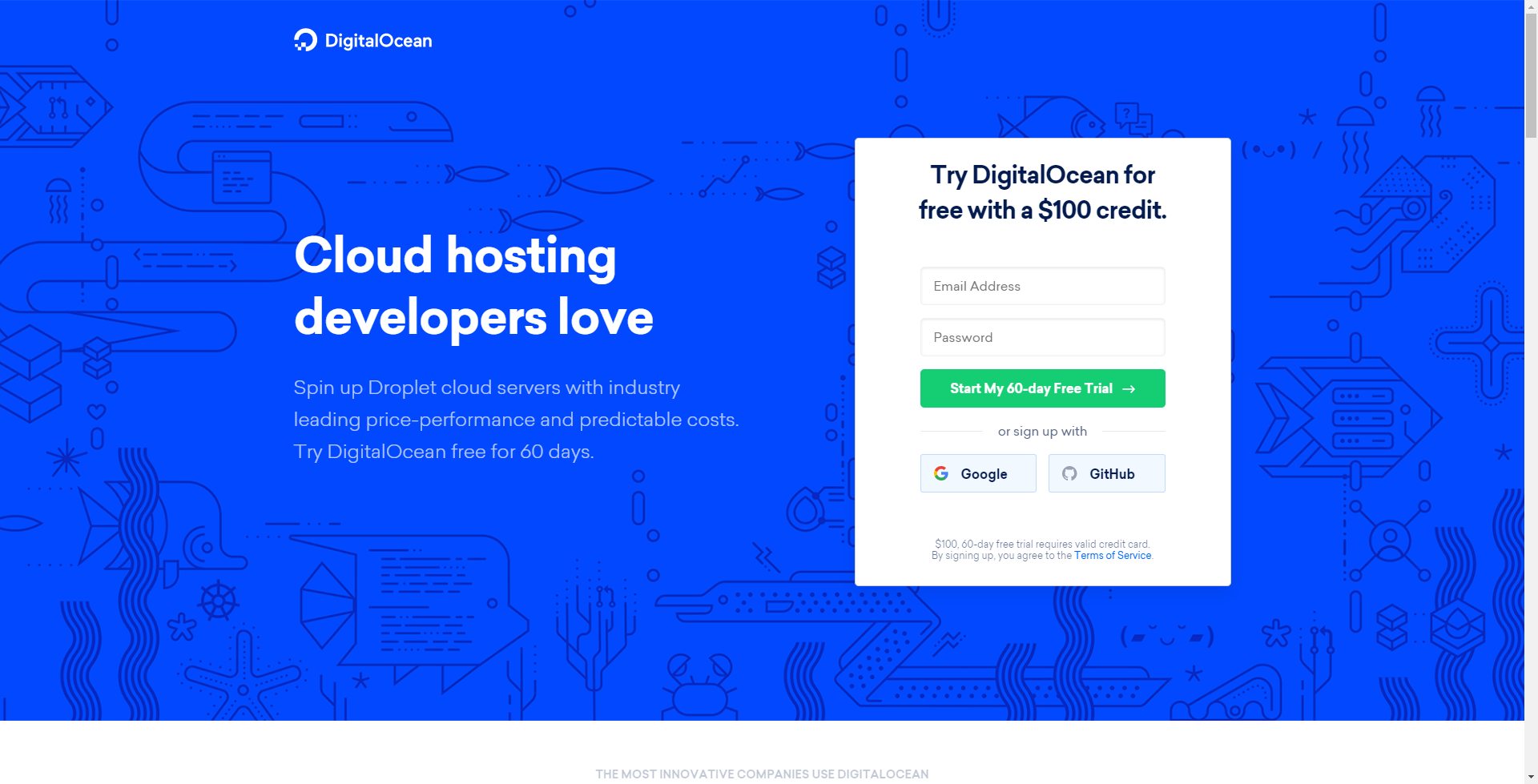 Managed Hosting
We've learnt about the shared and dedicated hosting options. However, these types of plans can either be managed or unmanaged. Usually, hosting plans are unmanaged, which means once you've purchased them, the responsibility for maintaining your site's performance and security falls entirely on you.
On the other hand, managed hosting plans take care of managing your website for you and perform key tasks like updating and creating backups. This way managed websites don't eat up too much of the website owner's time and defeat the purpose of creating the website.
You should go for a shared hosting plan if:
You want an expert to handle your website's performance and security optimizations. 

Or, you want automatic updates and frequent backups of your website. 

Also, if you want staging sites to help you safely test changes and updates. 

You want reliable support channels for your website. 

You want server-level performance optimizations so you don't have to weigh down your website with plugins.
Moreover, many hosting providers are coming up with WordPress hosting plans that are optimized for WordPress. They also have WordPress pre-installed or offer one-click WordPress installation. These WordPress hosting plans also offer better security for WordPress websites in general.
But managed hosting options have a couple of drawbacks too. They are generally more expensive than their unmanaged counterparts. And they also give you less control over server configurations and performance optimization measures compared to dedicated servers.
Whether it's a blog or an enterprise-level website, any type of website can use a managed hosting plan.
Our recommendations: WP Engine, Cloudways, and Kinsta.
Other Hosting Types
Apart from shared and dedicated hosting, there are two other types of hosting you should know about — VPS Hosting and Cloud Hosting.
VPS Hosting
VPS is short for Virtual Private Server and stands somewhere between shared and dedicated hosting. A main server is split into multiple virtual servers. Thus, your website will have dedicated resources and will share the server with significantly fewer websites compared to a shared hosting option. This means your site won't be affected by other websites' performance and will also have resources at its disposal.
VPS servers are also more secure than shared ones but cost significantly less than dedicated ones. Essentially, they are the bridge for websites that have outgrown their shared hosting plan but don't yet need a dedicated server of their own. In Motion Hosting is a great option if you're interested in a VPS server for your site.
Cloud Hosting
A hosting option that has become popular recently, Cloud Hosting is a hybrid version of VPS hosting. With a cloud hosting plan, your website works with multiple remote servers at a time, each with a different responsibility. So even if one server fails, others will take over its responsibilities, resulting in few and far between downtimes.
Cloud hosting options are also highly scalable. You don't need to worry about overpaying with a pricy plan or under-performing with a cheaper one. Most cloud hosting plans allow you to scale your resources on-demand and pay for exactly the server resources you use. Check out SiteGround if you're looking for a good cloud hosting.
Now you know about the major hosting plans for your WordPress website. All you need to do now is compare and choose the best hosting type and provider for you. Don't be afraid to switch hosting providers to get the best experience and advance to other hosting types when your website scales up.
If you have a question, feel free to comment below and we'll be happy to help out any way we can.
Check out the video below:

Further reading