Last updated - July 15, 2022
One of the reasons for the huge popularity of WordPress is the availability of plugins to easily add features and functionality. However, since there are numerous plugins on different categories, it is often tough to pick the right plugin for your website. Moreover, non essential plugins could hamper the site's performance as well. So, it is essential that you pick the best plugins for your site always. In this article, we will list out some of the free must have plugins for WordPress you must consider.
Here is our top 10 free WordPress plugins:

Yoast SEO is one of the most familiar names that you will come across when you get into the WordPress ecosystem. It is a great plugin that will help you optimize your content for search engines as well as users. Apart from an SEO analysis of your content, it will also provide you a readability score, which will contribute a lot in your user engagement. Whether it is a business site or a blog, you will be able to get the best SEO tips with this plugin.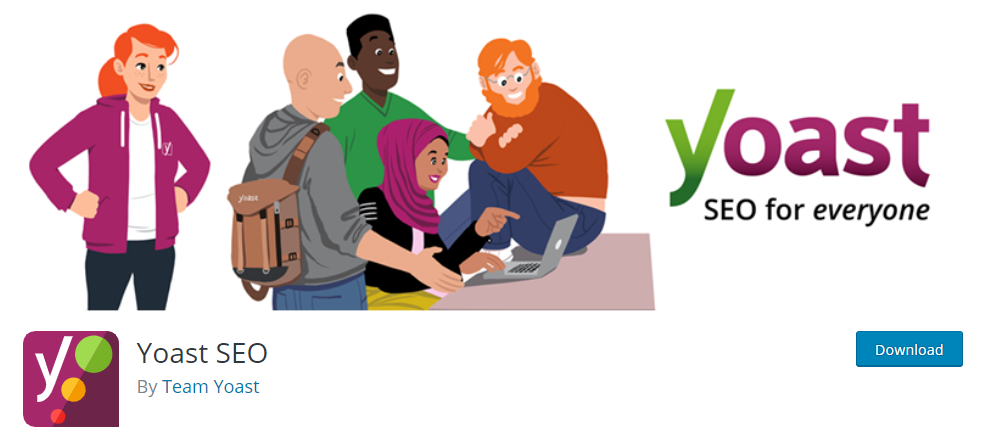 Features
SEO analysis tool to help you optimize your content for search engines.
Readability score to help you generate engaging content for your users.
Preview to help you see how your content will be displayed on search engines or mobile screens.
Easily edit meta descriptions and titles.
Good page load speed is a determining factor for user experience on a website. If you are looking for an option to improve your page loading speed, this plugin could help. It will convert dynamic files of your blog into static files, and serves them to a vast majority of your users. This will help to enhance the page loading speed of your site significantly. For a certain section of your users, such as logged in users or those who have left a comment, will be served dynamic pages. The plugin offers different configurations according to your technical expertise.
Features
Serve static files instead of dynamic files to a lot of site users.
Three different types of caching options.
Create CDN using sub domain.
Flexible for customization.
Backups are an essential component of website management. You can use UpdraftPlus to simplify the backup process as well as restoration. It will help you back up your files and database directly into cloud through multiple options such as Dropbox, Google Drive, Amazon S3, etc. Compared to other backup plugins, this one has a wide range of advanced features and is quite intuitive to configure.
Features
Helps you easily backup and restore your website files and database.
Several different cloud options to store backups.
Automate the backup process.
Minimal resource usage.
Building your website's frontend will be much more smoother if you have Elementor Page builder plugin. It offers a drag and drop page builder that will help you create pages quite fast. With real time previews, you will be able to see even the minutest changes while designing a page. It offers more than 100 page templates and over 300 blocks to help you get started without hassles. Moreover, it is responsive and supports WooCommerce as well.
Features
User friendly page builder with drag and drop interface and live preview.
Several pre-built templates and blocks to choose from.
Maintenance mode built in.
Several advanced features to make page building effortless.
You can ensure the safety of your website from malware attacks and hacks, if you have this security plugin installed. It constantly updates malware information and firewall rules to keep your website secure from known threats. Moreover, it will scan your site continuously to detect any other issues. It also offers different other options like two-factor authentication and CAPTCHA to ensure login security.
Features
Web Application Firewall to protect your WordPress website from malicious attacks.
Protection from brute force attacks.
Malware scanner.
Login security options.
WooCommerce is one of the easiest choices if you are looking to set up an eCommerce site on your WordPress site. You will be able to sell diverse product types including physical, downloadable and even virtual services using WooCommerce. There are several themes and plugins available specifically built for WooCommerce. This will help you feature some unique product types such as Subscriptions, Bookings, Bundles, etc. WooCommerce is pretty straightforward to configure, and you can get started with no upfront expenses if you already have a WordPress site.
Features
Create an online store within minutes.
Feature diverse product types.
Easy to customize design and capabilities.
Large number of plugins available to add features and functionality.
Now, you may have created a WooCommerce store easily. But, how will you easily switch your store into catalog mode? If you want customers to contact you before purchase, it is a great option. You can easily achieve this using this plugin. It will help you remove or customize the text of the Add to Cart button according to your requirements. You can also hide the product prices and redirect customer to another site by specifying a url. Moreover, with the premium version of the ELEX Catalog Mode plugin, you will be able to set user role specific pricing and more.
Features
Switch your online store into catalog mode.
Remove or replace Add to Cart button.
Hide product prices.
Redirect customers to a specified page.
Another performance boosting option for your website will be to optimize images. This plugin will help you resize and compress images on your site and improve site performance. It also offers features like lazy loading and bulk optimizing of images. In addition, it will help you identify images that are slowing down your site so that you can mange them better. Also, it offers asynchronous, automated compression.
Features
Helps to compress and optimize images on your site without affecting quality.
Bulk compress images.
Free to use for images up to 5MB without any limits.
Compatible with multi-site settings.
You will be able to create and customize contact forms on your WordPress site effortlessly using this plugin. It is Ajax-enabled, and thus, ensures a smooth user experience. Moreover, it offers different security features such as spam filtering and CAPTCHA support. The plugin offers detailed documentation so that you can easily install and configure it according to your needs.
Features
Create and customize contact forms on your site.
Ajax-powered for better user experience.
Security features through Akismet and reCAPTCHA.
Detailed documentation.
You will be able to create different kinds of forms on your site using this plugin. It will help you create contact forms, payment forms, feedback forms, etc., quite fast. Moreover, you can make use of the pre-designed workflows and templates to get started. Also, it is optimized for consistent good performance and is responsive.
Features
Drag and drop form builder to help you create different types of forms.
Pre-designed templates and workflows to help you start.
Optimized for performance and search engine visibility.
Responsive.
You can manage redirects on your site more effectively with the help of this plugin. It helps you keep an eye out on 404 redirects, as well as help you manage 301 redirects easily. The main advantage of using this plugin is that you will be able to handle redirects even if you don't have advanced technical knowledge. Moreover, the plugin helps you specify redirects based on different conditions.
Features
Helps you manage redirects without coding.
Set redirects based on different conditions.
Access to a detailed view of redirects and user interactions with them.
Copy redirects between sites using JSON.
Bulk editing product properties on your WooCommerce site is kind of a hassle for most store owners. This plugin will make it extremely easy to bulk edit title, price, description, SKU, Stock and many more fields effortlessly. More importantly, it offers user-friendly filters to selectively choose products for bulk editing. There is a premium version of the ELEX WooCommerce Bulk Edit plugin that will help you easily bulk edit variable products and variations.
Features
Bulk edit multiple product properties such as title, description, price, SKU and more.
Filter products selectively based on different parameters.
Easily apply price discounts and change them back.
Smooth user interface.
Google Analytics is the best option to understand how users are interacting with your website. With the help of this plugin, you can seamlessly integrate Google Analytics with your WordPress site. You will be able to incorporate all the advanced tracking features of Google Analytics and manage them right from your WordPress admin. Overall, you will be able to gain valuable insights to grow your site's traffic.
Features
Integrate Google Analytics with your WordPress site.
Access reports directly from your WordPress dashboard.
Enable advanced tracking features without the need for coding.
Access custom reports to grow your site's traffic.
Different aspects of your WordPress site can be optimized using this plugin. It helps you minimize and cache scripts and styles, optimize lazy load images, Google Fonts and more. With the help of the API, you will be able to customize the plugin according to your website's specific needs. You can enhance the overall optimization process by combining this plugin with some of the popular caching plugins.
Features
Minification of scripts and styles for better performance.
Minifies HTML code.
Optmizes lazy load images and Google Font.
Generally improve site performance.
Managing user profiles is one of the complicated aspects of a WordPress site. You can manage user profiles comprehensively using this plugin. It helps you create interesting profiles for users as well as registration and profile editing forms. Moreover, it also helps in restricting content based on specific requirements.
Features
Manage user profiles more efficiently on your WordPress site.
Create login forms and profile edit forms to be displayed on the frontend.
Restrict content based on user role or login status.
Redirect users after login to specific url.
For an eCommerce store, the capability to set up discounts is extremely important. With the help of this plugin, you can set up innovative discount rules on your WooCommerce store. Using this plugin, you will be able to set up discount rules specific to products or categories. You can base the rules on different parameters such as quantity, price, weight, number of items, etc.
The plugin lets you set a percentage, or fixed amount as a discount, or you can specify a new price for the product. Moreover, you can set maximum value limits, or restrict the applicability based on user roles. The premium version of ELEX Dynamic Pricing plugin lets you set cart rules, combinational rules, BOGO rules, and more.
Features
Set product and category specific rules to apply discounts.
Display pricing table detailing different offers on a product page.
Set maximum discount amount and offer expiration date.
Restrict the applicability of offers based on user roles.
Your email marketing process will be easier using this plugin. It will help you build a bigger email list, and also helps to improve your email marketing strategy in general. It will connect your WordPress site with your Mailchimp account in quick time. The plugin also helps you create opt-in forms that could help users sign in easily.
Features
Connects your site with your Mailchimp account.
Create sign up forms to build your mailing list.
Flexible for developer level customization.
Integration with several other WordPress plugins and tools.
Featuring different payment options on your site is important for conversions. Using Stripe, you will be able to accept payment through credit cards as well as through Google Pay, Apple Pay, etc. Since Stripe has no set up or maintenance fee, you will have to only pay for the gateway based on transactions. Stripe also provides superior protection from fraud as well.
Features
Accept payments on your website from all major credit cards.
Let customers pay through Apple Pay, Google Pay, Alipay, etc.
Pay based on transactions.
Supports different product types including Subscriptions.
WooCommerce offers the basic shipping methods in its default settings. However, you can set different advanced conditions for determining shipping costs using this plugin. You can calculate shipping based on product weight or cart total. Moreover, you can set minimum and maximum values for these parameters to create a table rate.
Features
Create unlimited shipping rules.
Determine shipping cost based on weight or cart total.
Display only specific shipping methods to logged in users.
Compatible with WPML.
Jetpack is a great plugin for your site's overall management. It will protect your site against brute force attacks, spam and malware, and protect your site generally. Moreover, it creates backups and also create secure login options for customers. It also offers other tools to boost site performance, and to help you with regular site management. You can check out the paid options of Jetpack here.
Features
Superior security against brute force attacks, malware, spam and login vulnerabilities.
Performance improvement with CDN, caching and lazy load.
Site analytics and SEO tools.
Smooth integration with other WordPress services.
By verifying with a global spam database, this plugin will help you prevent spam on your WordPress site. The plugin gives you control the spam moderation process by regularly reviewing it.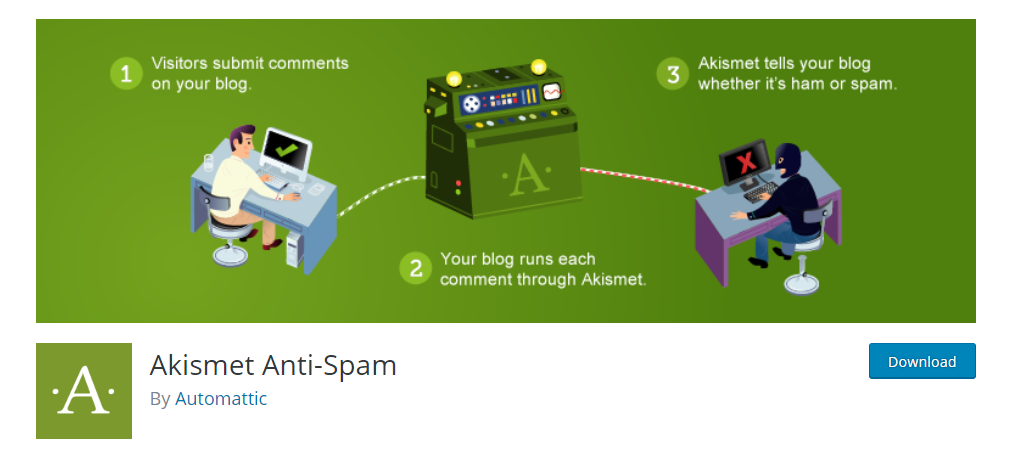 Features
Automatic spam check.
Display the urls in the comment body to detect unwanted links.
View comment moderation history.
Outright blocking of flagged spam.
Bad or broken links on your site could be a major put off for users and search engines. This plugin will help you monitor external and internal links on your site, and help you spot and fix broken ones. The plugin is quite simple to use.
Features
Monitors all links to identify broken ones.
Display notifications for broken links on the dashboard or send through email.
Optionally discourage search engines from following broken links.
Edit links from the plugin settings.
If you want to remove the capability for users to comment on your pages or posts, you can use this plugin. It will remove the comment capability entirely from a post type.
Features
Remove comments capability from WordPress.
Disable pingbacks.
Delete comments based on the type.
You will get great support for customer relationship management using this plugin. It will help you create email campaigns for your site as well as configure a chatbot to interact with users when you are not online. Overall, it will help you enhance user engagement on your site.
Features
Offers a user-friendly platform to manage customer information.
Create opt-in forms and popups with a drag and drop builder.
Set up live chat and chatbots.
Detailed analytics insights.
BuddyPress will help you develop a user community on your WordPress site. You can install this plugin to integrate a social network on your WordPress site. Members will be able to create their own profiles and interact with each other easily.
Features
Create a user community on your WordPress site.
Members will be able to create profiles and interact with each other.
Easy to integrate and use.
This plugin helps you make your website multilingual. You will be able to specify a language for different posts that you create on your site. At the same time, you can continue creating them in the language that you prefer. Moreover, it offers optional translation options as well.
Features
Create a multilingual WordPress site.
Large number of languages are supported including RTL.
Translate post, pages, media, etc.
Customizable language switcher.
Since WordPress is greatly customizable, you can insert snippets of codes at times to add a feature or functionality. Adding a code snippet could be cumbersome for new users. For them, this plugin could be greatly useful as it helps you add code snippets to the header or footer, or both. You can use this option for adding code for Facebook Pixel, Google Analytics, etc.
Features
Insert code snippet to header or footer.
Add Google Analytics, Facebook Pixel, or any other custom code.
Simple setup and easy to use.
Migrating WordPress sites is extremely easy with this plugin. You will be able to migrate, copy or clone your site easily between different hosting services or domains. In addition, it also lets you manually backup a site.
Features
Move WordPress sites from one hosting service or domain to another.
Migrate a site to staging environment.
Manual backup option.
Bundle site for distribution.
This plugin offers you a set of shortcodes that you can use on your WordPress site to add custom design or functionality. You can easily create better visual elements for improved customer engagement using this plugin. It works with most themes and the live preview will make it easier to handle.
Features
Large collection of shortcodes for custom design and features.
Easy to apply a shortccode.
Custom editing option for CSS.
Responsive.
This is a comprehensive marketing tool that will give you several options to improve your site's reach. It will help you create exit-intent popups to retain users who are about to leave your site. You can edit and personalize them effectively too.
Features
Create engaging popups with the drag and drop tool.
Pre-designed templates to help you get started fast.
Personalize the popups based on user behavior.
A/B Testing to improve your campaigns.
Hopefully, these free must have plugins for WordPress will help you improve your site management and user experience. Leave us a comment if you have an insight to share.
Further reading