LearnWoo explores everything WooCommerce. Our aim is to make your WooCommerce experience as simple as possible. Happy Learning!
When you sell a product to a customer, you are actually opening a channel for interaction as well. For an eCommerce customer, being able...
Instagram is a highly influential social media channel that you can explore for your eCommerce marketing needs. The large number of Instagram users across...
When you are running a WordPress website or blog, you need to regularly keep backups. It will equip you to deal with unexpected issues...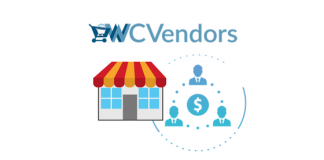 Through this article, we will review WC Vendors Pro, The #1 Multi-Vendor plugin for WooCommerce. This is a feature rich plugin that allows other sellers...
If you are maintaining a business website, you need portfolio features to display your past work and achievements. This is a crucial aspect of...
Wondering how to set up an online store using WooCommerce? It'll be good to know that this doesn't require extravagant programming knowledge or fancy...