LearnWoo explores everything WooCommerce. Our aim is to make your WooCommerce experience as simple as possible. Happy Learning!
Mobile Exit Intent technology is one of the greatest tools discovered recently. This is a life-saver innovation for mobile website owners. This is a...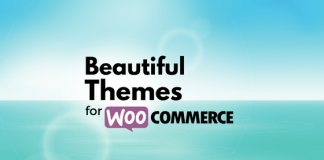 A lot of WordPress themes are compatible with WooCommerce and you'll be spoiled for choice when set out to choose one. The trick lies...
Maintaining an online store takes a slightly different turn when it comes to wholesale. The strategies and the workflow follows a different pattern when...
Every eCommerce site needs to focus on providing the best experience for its customers. Providing advanced search options is one such aspect that would...
This article is part of Order Management Guide: Basics of order management Dealing with refunds (current article) The role of plugins in order management Ensuring...
Artificial Intelligence has become a hot topic in technological as well as philosophical circles. As much as the optimistic projections of technological advancements, there...