Last updated - July 8, 2021
Want to analyze your website's current SEO potential?
As a WordPress user, you've got everything you need on your doorstep.
WordPress has a top-notch content management system. It also comes with a variety of plugins that cater to your SEO needs.
Let's explore them!
Rank Math
You need to constantly optimize your posts for SEO, right? Well, this free plugin offers you exactly what you need: a suite of SEO tools.
It's as if Rank Math is all you need to install to up your rankings! Installing too many plugins can reduce your website's speed, after all.
Another reason to like it is it comes with unique features. Optimize 5 Keywords at Once, and Google Keyword Suggestion are some of them. It also features Google Search Console Integration and Deep Content Analysis Tests.
This plugin is said to be "The Swiss Army Knife of WordPress SEO". With all that it can do for you, don't be surprised that it's a top favorite.
WordPress SEO by Yoast
This free plugin is one of the most popular ones out there. That's because it's incredibly easy to use.
What WordPress SEO by Yoast does is scan your article. Then it will reveal if it's SEO optimized.
If it isn't, it will do its magic. It will provide all sorts of recommendations on how to increase your article's quality.
By applying them, you'll not only fine-tune your article. But you will also optimize your website.
Just install it and it will reveal its suggestions to you below the editor. This means you can carry on with the usual way of creating content.
ShortPixel Image Optimizer
This is a free and easy-to-use plugin that gets support from the friendly team behind it. It has more than 100,000 active installations. It can work with both lossless and lossy image compression, too!
The way ShortPixel Image Optimizer functions is impressive. It uses only minimal resources. And it runs smoothly. It doesn't matter if you're using a shared cloud, dedicated web hosting, and virtual private servers.
An incomparable advantage? You can use it to optimize any image – JPG, GIF, and PNG. This also includes images that are not in your media library. You can even work on ones that were added directly through FTP.
Especially if you're running an e-commerce store, you need this. Otherwise, the load of hundreds – if not thousands – of product images on your site can slow you down!
WP Rocket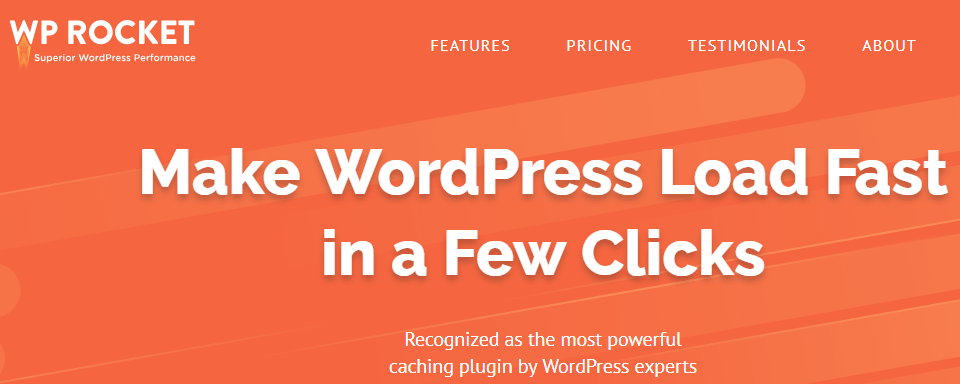 When you're all into PageSpeed optimization strategies, this caching plugin comes in. Even WordPress experts say it's the most powerful of its kind.
It helps you implement a plethora of features that do one awesome thing for your site: speed it up! After all, nobody likes to stay in a slow-loading site.
With its help, you can say "Hi!" to a low bounce rate. And you can welcome longer dwell times!
An advantage of WP Rocket is that it offers a quick fix. In just a few clicks, you can use it to supercharge your website.
However, it's not available for free. It costs $49.
Broken Link Checker
Links are important for your website and this plugin knows it. So wherever links exist, it follows. Pages, comments, posts… you name it!
Broken Link Checker works by monitoring all your website's links. If it stumbles upon one that's broken, it will send a warning to you. And you will find the message immediately on your WordPress dashboard.
It's very useful considering how broken links are bad news. They can negatively affect your website. They do so by pushing aside the value of user experience.
Schema Pro
There may be a sea of the best code editors out there. But the problem is, writing code isn't exactly the easiest task.
So do you want to add schema markup without writing code? Well, you can. And this plugin comes to your rescue.
Schema Pro aims to simplify matters for you. It lays out an interface that you can use to implement schema on a web page.
It works just like any other easy-to-use plugin. Just activate it then click Add New to create a Schema.
After you select a target, you simply key in the correct details. And you're done!
It features a "Schema Settings" box. This is where you'll find 4 areas of setting: Schema Type, Enable On, Guideline, and Schema Fields.
This is a pro version, as its name suggests. It's the advanced version of All-In-One Schema.org Rich Snippet.
SEO Redirection
This free plugin's job is to manage all 301 redirections. This way, you can easily build redirections and get a handle on all of them.
As mentioned, you need to make user experience a top priority. After all, when SEO and user experience come together, success is headed your way.
Well, do you think sending your visitors to pages that don't exist will improve your site's user experience?
No, it won't. It will make them feel you're wasting their time.
So check all the areas of your site. And make redirects as needed.
SEO Redirection is especially useful if you want to migrate pages from an old website to a new one. It's either that or you are making changes to the directory of your site.
SEO Optimized Images

One of the tricks to engage people with your content is to add images in it. These images will also support your message and help you get a high ranking.
Images with no alt tags and title attributes, though? Not a good idea.
These tags' role is to describe the images. This way, the visually impaired folks can understand what your images are about. Without them, it's like you're sending these people away.
SEO Optimized Images is a free plugin.
You can also upgrade to a premium version. If you do, you can get support for featured images, WooCommerce product images, and more!
Conclusion
So these are the best SEO plugins you need to elevate your WordPress website. And while they come with some vulnerabilities, there are ways to keep them and your site secure from online threats.
But what's important now is that you have the full list of SEO tools to help boost your WordPress site's SEO performance. Make sure to learn using these tools to get so you can rank higher for your target audience and drive more traffic in the process!