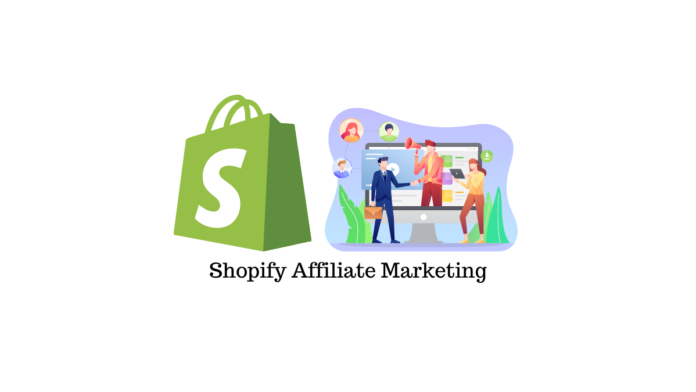 Are you having an e-commerce business and confused about which Affiliate Marketing application can help your Shopify business? Well, choosing the best referral program for your expanding business can be delicate.
Affiliates are the people who earn money by referring clients to your store. Anyone can become an affiliate, for example, influencers, small businesses, or your existing clients. They can promote and find a reference for your store through social media, blogging, connections, etc. The affiliate Apps of Shopify are the software that helps you manage the affiliates who want to promote your products or store.
An affiliate app is required to reach out to customers because of intense competition. Commission or incentives are not always in cash payments for affiliates but can be in the form of discounts or giveaways. Shopify users are lucky as this app has various affiliate apps to choose from. Here is a list of the 16 best Shopify Affiliate Marketing Apps for your business:
It presents an outstanding model to all the businesses (no matter what size) that don't require an upfront cost. The essential qualities of this app are it is simple to set up and use, and it also provides excellent options for automatic recording and real-time tracking. The performance is monitored by clicks, orders, sales, and purchases.
With customized registration pages, different commissions for each product can be offered. PayPal can also integrate it for easy transactions.
Price: Starting from $0/month
Rating: 5
Instant Traffic allows you to promote your products on the other Shopify stores. This app displays our products with its short description to the eligible clients.
Instant Traffic determines the specific audience based on different categories like region, gender, age, etc., and what the users love.
Price: starting from $16/month
Rating: 4
There are various ways to track the information, and you can keep track of an infinite number of referral orders. Referral users can be tracked in multiple ways, including QR code, referral URL, product SKU, and client's email.
The affiliate network is easy to create and manage by an individual(s).
Price: starting from $49/month
Rating: 4.9
You can customize the look of your Shopify store as per your designs, for example, Landing page, Contact Us, About Us, pop-ups, etc., with its ready-to-use Theme Editor. Complex affiliate tasks can be managed easily on this app. Referral Candy charges a 5% commission for using it, but as you grow, the fee decreases.
It is a real-time order tracking app. It keeps track of requests that are discounted incompletely or dropped an update on the fly. Both the store and affiliates will have their dashboards. You are not expected to add content.
ShoutOut – Affiliate Marketing
Price: starting from $59/month
Rating: 4.7
It is the best Shopify affiliate app that offers high-quality features. With the help of these features of ShoutOut, you can grow the graph of both sales and Traffic of your store.
Commissions to your affiliates will be paid on the number of sales they have generated for you. You will be able to find and collaborate with affiliates anywhere globally, which is possible as ShoutOut Affiliate App's significant offer approximately 200 currencies.
vwala: Influencer Marketing
Price: starting from $9.95/month
Rating: 4.7
Influencers get remittance to acquire for your Shopify store. They receive their payment, and you get more leads and clients. It's a win-win. You can monitor the performance of your influencers by how well they are showcasing your products.
Price: starting from $69/month
Rating: 5
It is fast and easy to integrate this app with your store, making it easy to operate for beginners. You can easily create, grow and track your affiliate marketing network, and you can choose to credit your affiliate partners by default or groups. It doesn't work on Shopify sales channels, and it only works on Shopify online stores.
Refersion: Affiliate Marketing
Price: starting from $89/month
Rating: 4.8
To highlight the marketing of brands and affiliates, the registration pages, and plans. It provides a lot of options and space for customization, and Refersion offers top-grade features for ease of use.
From a personalized dashboard, you can track referral coupons, links, codes for referral orders. It not only provides the facility for customization of pages, but it also offers different rates of commission for each product.
Price: starting from $39/month
Rating: 4
From beginners to advanced level users, the GrowthHero app is the most suitable one. With excellent customer support, it has options for customizing designs, and it provides easy steps to guide beginners.
Price: Starting from $5/month
Rating: 5
It directs the visitors to appropriate product listings. The outlink button can replace the 'load to cart.' It includes similar items that match your store to increase the popularity and size of your brand.
Price: starting from $29/month
Rating: 5
In this app, you can track and manage any kind of affiliate program as it is a compact program. It helps in tracking discount codes and syncing refunds automatically. It may not be user-friendly for beginners.
Price: Starting from $5/month
Rating: 4.3
Importing items from the retailers is easy with Affiliates Catalog. You can increase or boost your income by acquiring commissions from retailers and affiliates. Having a variety of items will help you improve your clients and sales as you will have more options to offer.
Price: starting from $99/month
Rating: 4
The Secomapp Affiliate app helps you build affiliate networks and various offers of commission. It provides you the facility to track, analyze and communicate with affiliates. This app is used in multiple languages and notifies you if there is any update.
Price: starting from $14/month
Rating: 5
With no extra affiliate fees, you will reach your customers and reach out to referral customers. This app will help you quickly create graphics that your clients can directly share on social media. You will also get pre-designed pictures. The user-friendly dashboard is easy to set up and use, including good customer support. An external email program is needed to email the affiliates.
Price: starting from $39/month
Rating: 4.9
It was launched recently at the end of 2020. Customers don't have to join it manually. It signs up to customers automatically with coupon codes displayed on the 'Thank You' page. Clients can share the referral link with their friends and family and get a commission on referral orders through that link or coupon code. By the automated affiliate program feature, users have made 30% extra revenue.
Conclusion:
Affiliates apps can serve you the best features to increase your business. Affiliate Marketing plays a significant role while doing a mix and expanded marketing. Your affiliates will use these apps to find the referral customers and create and manage the campaigns. Before investing in any of these apps, It is essential to research each app before integrating it to get the most benefit out of it.
Further reading