A creative suite is a full suite of toolkits that includes multiple tools for web building, video editing, and graphic design. Usually consisting of programs such as Photoshop, Illustrator, and Premiere, it offers a unified workspace for many creative tasks, helping professionals to create multimedia material that is polished and cohesive while streamlining workflows. Adding subtitles to videos is only one of the many capabilities that the CapCut Creative Suite offers, making it useful for both novice and seasoned content makers.
Multipurpose tools with intuitive user interfaces are essential in the rapidly changing world of digital content creation. A well-liked video editing program called CapCut has been causing a stir among creative types. Rumor has it that CapCut has evolved from its original reputation as a social media-focused tool to a full-featured suite meant to improve the creative process.
Bringing together a variety of tools to meet the various demands of digital producers, the CapCut Creative Suite appears as a cohesive whole. Toolkit suites for graphic design, animation, and audio editing are planned, building on the popularity of CapCut's video editing capabilities.
Improve Video Footage
A web-based toolkit called an online video editor enables users to edit and improve video footage right within a browser. It offers a variety of editing capabilities, such as cutting, trimming, text addition, overlays, and transitions, in an intuitive interface. Users can conveniently access their creations from any internet-connected device thanks to cloud-based storage.
Real-time editing with team members is made possible by collaborative features, which promote smooth interaction. Without the need for complicated software installations, these editors enable producers to generate professional-quality movies by integrating advanced audio editing features and graphic design aspects. Online video editors are flexible options for content creators, educators, and organizations looking for efficient and portable video editing skills. A multitude of export options accommodates many platforms.
Enhance Digital Images
An online image editor is a web-based toolkit that works with a web browser to let users edit and improve digital images. A user-friendly interface and a variety of functions, such as text addition, cropping, resizing, filters, and other image alterations, are usually provided by these editors. Since everything is done online, there is no need to install any local software, giving users the freedom to edit photos from any internet-connected device.
Image projects may be easily accessed and managed with the use of cloud-based storage. Online image editors serve a range of user demands, from personal photo editing to graphic design projects requiring expertise. These tools have become indispensable for individuals and businesses looking for quick and easy ways to alter and customize images without any limitations because of their user-friendly controls and accessibility.
Templates for Personal and Commercial Use
Templates simplify a variety of chores and projects by providing pre-made frameworks for both personal and commercial use. In the personal sphere, templates for calendars, invitations, and resumes are available, offering a professional and effective beginning point for one's efforts. When it comes to preparing professional documents in a company setting, such as business plans, invoices, and marketing materials, templates are crucial.
These pre-made frameworks guarantee consistency in messaging and branding while saving time. Templates are flexible tools that enable users to create high-quality, standardized information for both personal and professional use. This promotes productivity and uniformity in a variety of projects and campaigns. They meet a wide range of customer demands, from useful forms for legal agreements to design-focused templates for social media posts.
No Watermark
Users who want a neat and polished look for their personal and business endeavors must have watermark-free templates. Watermarks, which are usually tiny logos or text superimposed on templates, might take away from the template's usefulness and aesthetic appeal. For presentations, papers, and designs, users choose watermark-free templates because they offer a clean and unobtrusive base for customization.
The lack of watermarks guarantees that the output retains a smooth and polished appearance while carrying the user's trademark unhindered. Watermark-free templates fit the unique needs of users across numerous industries and applications, resulting in a more refined and visually beautiful end product, whether for business pitches, creative projects, or personal usage.
Smart Tools
Smart tools that make use of cutting-edge technology boost productivity and efficiency in a variety of fields. These tools simplify tasks and decision-making procedures by combining automation and artificial intelligence. Smart tools in business help with customer relationship management, project management, and data analysis. Virtual assistants, smart calendars, and language processing software all increase personal productivity.
Diagnostic technologies in the medical field use intelligent algorithms to provide precise evaluations. Smart home appliances provide ease by automating tasks around the house. An industry that benefits from intelligent learning platforms is education. These technologies, which span industries, adapt, learn, and optimize processes, making the world more intelligent, responsive, and connected to a place where technology coexists peacefully to satisfy a wide range of human demands.
Creative Cloud
A whole range of creative tools for design, photography, video editing, and other uses are available with CapCut Creative Cloud. Access to industry-standard programs like Photoshop, Illustrator, and Premiere Pro is provided to subscribers, encouraging innovation and teamwork. Because the toolkit is cloud-based, projects may be seamlessly synchronized between devices, guaranteeing accessibility and flexibility.
A huge collection of typefaces, stock photos, and templates is available in free cloud storage, which improves artistic endeavors. Users remain on the cutting edge of inventive creativity thanks to frequent updates and new features. Creative Cloud is a dynamic ecosystem where ideas come to life and creative visions are fulfilled, catering to professionals, students, and enthusiasts in areas ranging from graphic design to video creation. Users can utilize the entire range of its creative tools with the subscription model.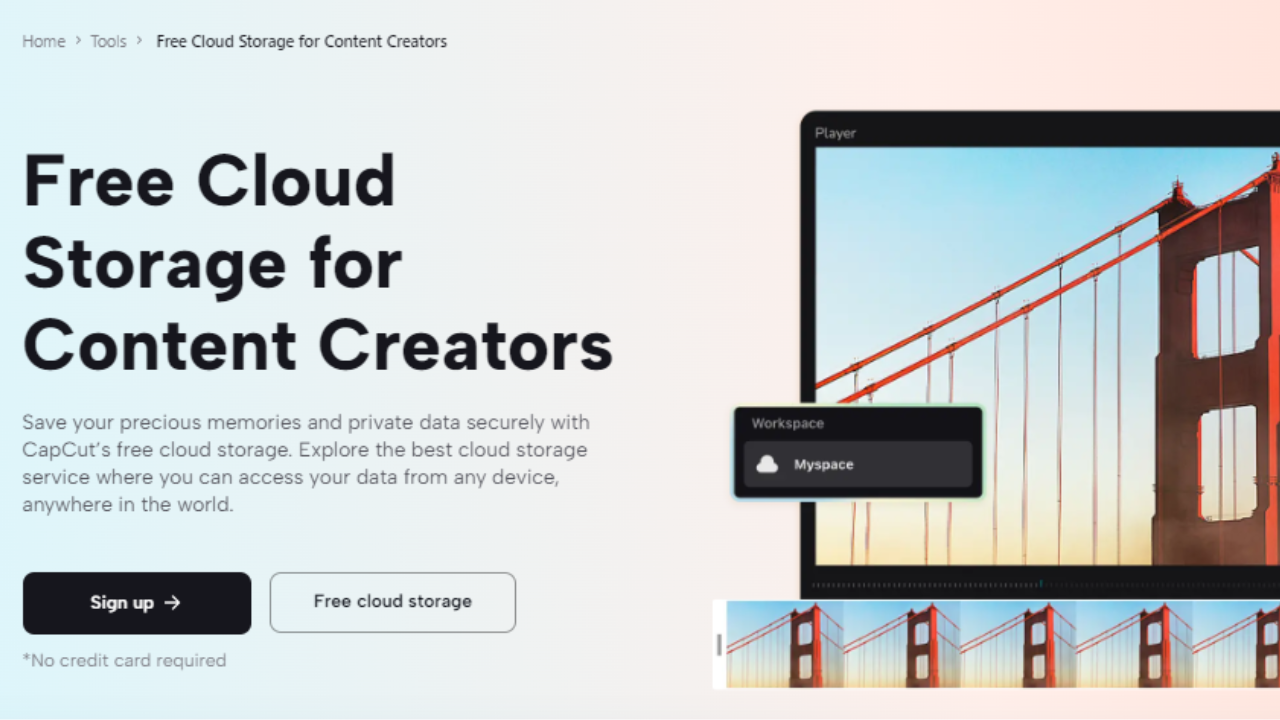 Team Collaboration
Team cooperation is a dynamic process in which members use their varied abilities and perspectives to work together towards a common objective. Good teamwork promotes open communication, idea exchange, and improved problem-solving. In the connected world of today, digital tools and platforms are essential for promoting teamwork.
No matter where they are in the world, team members may communicate in real-time thanks to tools like collaborative document editing, communication platforms, and project management software. Successful teamwork requires mutual respect, shared objectives, and open lines of communication. In addition to generating creative ideas, collaborative activities help team members feel more unified and supportive of one another.
Conclusion
The creative world is buzzing with excitement as we wait for the CapCut Creative Suite's formal launch and details. This extensive toolkit has the potential to completely change the way that digital content is conceived, produced, and distributed. CapCut, which is already a preferred choice for content producers, is ready to soar since it provides a one-stop shop for artistic expression and digital storytelling. Perhaps the greatest thing to happen to digital creation in the future is the CapCut Creative Suite.
Further Reading