There are many great eCommerce platforms available today. These systems are feature-rich to help you with marketing, generating sales leads, appealing to customers, and helping you make the sales. But no matter how sophisticated or easy to use the eCommerce solution is, unless you deal in digital goods that deliver online, you'll also need to meet shipping needs.

The sale isn't over when the transaction is complete. Shipping orders out quickly, accurately, and affordably is just as important. Getting the correct product to your customer in the condition promised quickly can earn you more of their business. Failing to ship well can result in lost customer at best. At worst, it can hurt your reputation.
Building a Unique Shipping Solution
Having a solid shipping solution is vital because shipping isn't always straightforward. If you ship large items or items that need special handling, some companies may not be able to help with your shipping needs. There are a myriad of different shipping needs and if there isn't a solution available to meet your particular needs you may end up building a shipping platform of your own.
uShip
That's what Matt Chasen decided to when he created uShip. The idea for the platform came as he was moving from Seattle to Austin in a truck that was half-empty. What if there were a platform that helped people who needed to move items find other people who had available space in their vehicles?


uShip is now a top shipping solution worldwide, created to solve the problem of unused or underutilized space in trailers and trucks in the US. With as much as 25% of US trucks running empty at any given time and up to 36% of space underutilized in trailers, the opportunity was there for an entrepreneur to build a business around the solution.

For reasons like this, many large companies like Amazon and Uber are developing their own services to help the trucking industry and those with special shipping needs.
How to Build a Shipping Platform?
Maybe you've taken a look at the available shipping solutions and can't find one to meet your needs. Do you see a need that isn't currently met? What if the best solution would be to develop your own shipping solution?

If you're going to build your own solution, why not start with a platform similar to Shopify that's widely popular and easy to use? From there, you can tailor the system to meet your goal needs.

Before you ask, no, you don't need a large amount of startup capital for this nor do you need to hire a team of developers.
What you need to develop your platform:
Domain name ($15-$20 per year)

Web hosting ($165 & up per year)

WooCommerce (Free)

Dokan Multivendor (Free/Pro)
Web hosting is one area here where you need to be selective. You can't set up an online shipping marketplace on a $5 per month shared hosting plan.

Start with VPS hosting at a reputable hosting company because it guarantees you the dedicated resources of a shared server. Ensure the hosting plan you select can be easily upgraded to dedicated server hosting which would be the end goal when your platform takes off.

You'll also need SSL to encrypt transactions. Some hosts like DreamHost provide SSL for free via Let's Encrypt.

Dokan Multivendor is a WordPress plugin that works with WooCommerce to create a robust online marketplace. If you mean to create a shipping marketplace for multiple vendors like Amazon, it will suit your needs. If you just want to set up your own solo shipping solution you won't need it.
WordPress for Your Marketplace
The largest content management system on the web, WordPress powers 34% of the websites on the internet. It's free and easy to use. Most web hosts offer 1-click installations that will install it for you within five minutes.

WordPress works incredibly well with Woo-Commerce for setting up e-commerce sites and marketplaces.
WooCommerce
WooCommerce powers as much as 30% of all online business and is easy and free to use. It's an open source (free) plugin for WordPress. Incredibly versatile, it allows small to large online stores to be developed using WordPress as a platform. It allows for the selling of almost any type of product imaginable. It also offers some great shipping tools.
Dokan Multivendor
If you intend to set up an industry-standard marketplace, Dokan is the way to do it. You get many great features with the free version. The pro version costs a one-time fee of $149. It gives you incredible functionality for building the platform you want. It allows multiple vendors to build powerful, customizable shops of their own.

Vendors will be able to create products, manage all orders, and manage shipping. It also provides set-up wizards for you and your vendors.
Setting Up Your Own Platform
Let's see the steps involved in setting up your own platform.
Setting Up WordPress
Once you've acquired your domain name and hosting, you're ready to get started. Check the control panel of your web hosting account. If there's a 1-click installation for WordPress, use that and follow the instructions.

If you need to set up WordPress manually, here's a great, easy-to-use tutorial.
Creating Your Online Shop with WooCommerce
Next, you'll need to install the WooCommerce plugin. It converts your WordPress shop into a fully functional e-commerce store. Here's a tutorial to take you through the process of setup.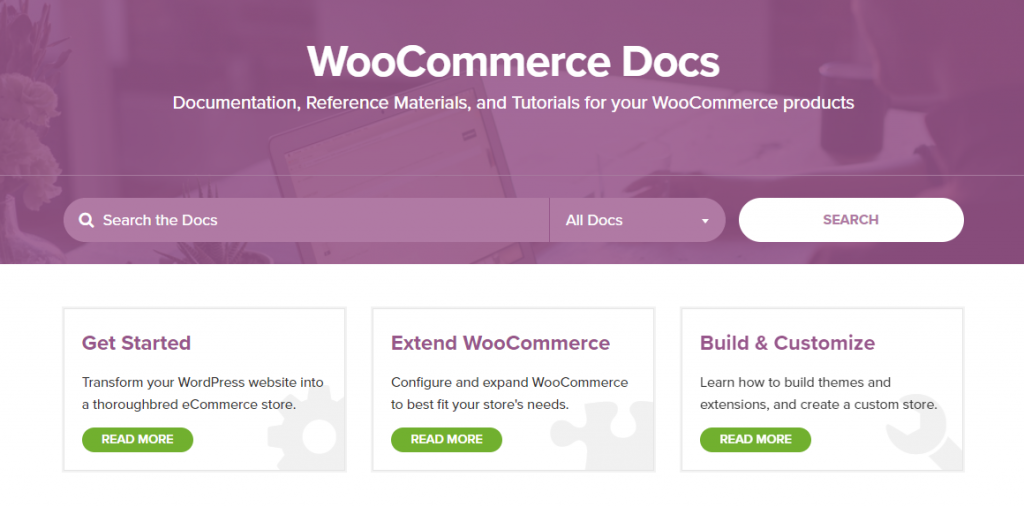 Dokan Multivendor Marketplace
Install the Dokan Multivendor plugin by downloading it. You can also navigate to Plugins in your WordPress dashboard and click on Add New. Then type Dokan into the search feature, click install, and then activate the plugin once it comes up.

Once the plugin is active, you'll be guided step by step in configuring your system. There's also a great demo video to help you. There's full documentation available too if you get stuck.

Since your focus is shipping, the Dokan Pro will be a better option because of the advanced shipping and tax options it offers along with many other great e-commerce features.
Setting Up Shipping
From there, you can set up shipping options for your store and those of your vendors. The idea is to have the process be seamless to the customer. All shipping options should be available in one place for an easy buying process.

WooCommerce offers a lot of great shipping tools. Dokan has recently made some changes to the shipping options, and they are good changes, and all the details can be found here.

Customization for your shipping solution will depend on your specific goals and needs. But with the power of WordPress, Woo-Commerce, and Dokan Pro, you have the foundation you need to craft the site into whatever you envision for you, your vendors, and your customers.
Read this article to understand how to set up shipping using Dokan and ELEX Shipping plugins.