Last updated - October 17, 2022
Search engine optimization (SEO) is an eCommerce strategy that helps online stores rank higher in search engine results. You will not sell anything if no one can find you online, no matter how good your items or services are.
A successful eCommerce SEO strategy is essential for increasing organic search engine visibility, outranking competitors in search results, and organically raising the number of new customers from Google and other major search engines.
To offer things to the widest potential audience, you'll need a well-optimized eCommerce website. Because organic traffic accounts for more than 40% of most retailers' revenue, it is critical to use the correct SEO service and strategy to stay visible on search engines.
Check out our list of eCommerce SEO best practices that you can start using right away. Let's get started.
Keyword Research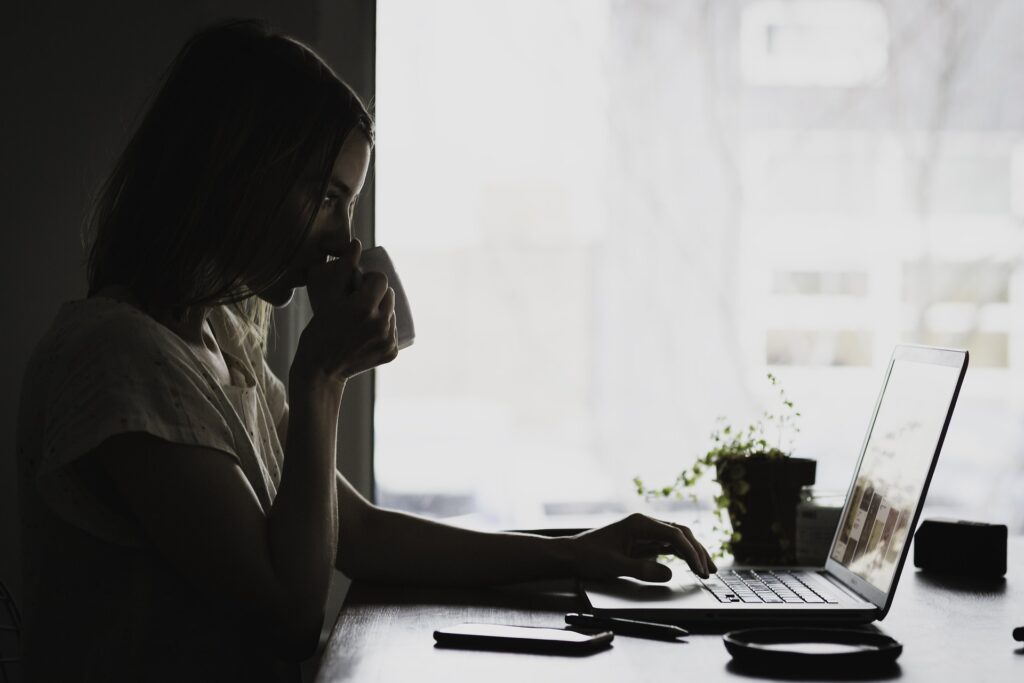 It is crucial to employ keywords. The keywords you utilize on your website affect how frequently it shows in search results. Before using a keyword, research how often people search for it (keyword's monthly Google trend). Find out its paid advertising competitors in terms of cost-per-click (CPC) values with the help of an SEO Service Company. You can do so at any moment by utilizing third-party software such as (Semrush, Ahrefs, etc.)
Although you don't want to pack keywords into your product titles and descriptions, they must appear somewhere in the content. Utilize your main keyword in the product title, meta description, image alternative attributes, and sub-headlines. Include keywords from the latent semantic index (LSI) as well. These are relevant keywords that Google uses to establish the context of your page.
Remember to Use Long-Tail Keywords
Long-tail keywords are typically found on the right side of a search engine results page (SERP). A long-tail keyword has a low search volume but fits the relevancy criterion for your business. They also convert well because they are a better match for what the searcher is looking for and provide more traffic.
For these reasons, you should not be scared to rank for long-tail keywords since they can provide a useful traffic source. Long-tail keywords are ideal for competitive niches, increased conversion rates, and quickly ranking new sites.
Long-tail keywords can be found using Google's "People also ask" feature or a free keyword tool like Ubersuggest.
Include Internal Links To Related Products, Categories, And Resources
Creating internal links within your site's on-page SEO language is mistakenly thought to be an old practice, yet it is still quite powerful and useful. Focus on including useful internal links into page copy and articles for humans rather than search engines, and your site will thank you. Internal linking across your site is a technique to assist Google in understanding your website and content much better, as long as you're not keyword stuffing or inserting irrelevant internal links. Internal links should utilize anchor text that combines keywords from your keyword list and is similar to the keywords in the title tag of that page.
On-Site SEO
You should examine your on-page user optimization to attract and retain new customers. It is significant since it improves your site's rating, resulting in more organic visitors and conversions.
Regarding on-page SEO for eCommerce, it all comes down to placing your keywords in the right places. It's simply a way for Google to examine your page. On-page SEO is vital since it boosts your visibility in other areas of the Search Engine Results Page (SERP).
Your product pages are undoubtedly the most critical to rank. If your products are located on Google, customers will easily access all of your products in that category. Your product must have a name for these pages to be fully optimized. In most cases, it's also used in your product page's SEO title and URL.
Technical SEO
If you own an eCommerce company, technical SEO will always be on your marketing plan. The backlink profile of an eCommerce website frequently points to a few important pages, such as the homepage and a few popular products and categories. Even so, many more pages will be devoid of backlinks and authority. In some cases, better technical SEO improvements can help you beat your rival in the "SEO race."
Running a technical SEO audit with the help of an SEO Service Company once a month or so, based on how frequently the website is altered, is essential for keeping it technically optimized.
Use Schema Markup to Assist Google and Users in Understanding Your Content
Schema markups are HTML tags that provide extra information about web page content. Using these markups can help your eCommerce SEO efforts.
Rich snippets are produced when schema markup is used. These allow search engines to display more information about certain objects in search results.
They also assist individuals in finding what they are looking for more quickly and easily by displaying various forms of information.
Don't Allow Page Speed to Ruin Your Ranking
The loading time of a website page is the amount of time it takes for an internet user to open a web page. You may calculate it by adding up the time it takes to download all non-hidden components like images, scripts, and stylesheets.
Page speed is a ranking element, and survey after survey demonstrates that customers are not willing to wait for a site to load.
Web users say the ideal site speed is two seconds, but the faster, the better. If you're unsure about your current speeds, try Cloudflare or Google's tool.
Include A Sitemap
A sitemap is a diagram of your website or digital goods. It gives visitors a bird's-eye view of the website and explores many sections.
Your sitemap should include information about your website's pages, from category to product pages. It should also include the sections' subcategories, items, and other material.
A sitemap can be created manually or automatically using a service like Google's Webmaster Tools. Sitemaps employ both XML and HTML, with HTML sitemaps being more useful to visitors.
Broken Link Building
Broken link building, sometimes known as "building links by mending the internet," is one of the most effective and simple link-building strategies.
It works by using a browser plugin like Check My Link to search for broken links on websites in your field. Then, check resource pages or blog postings about your topic for a double-whammy.
Broken links are indicated in red with this plugin and are easy to notice. So if you see one on a website, you can hopefully contact the owner to resolve the problem.
Final Words
SEO for eCommerce improves your website's exposure, attracts new inquiries and customers, and helps you establish a devoted following.
There may appear to be a lot to consider. However, it doesn't have to be as difficult as it sounds if you focus on the primary SEO best practices and optimize the critical portions of your website.
The most crucial thing to remember is that eCommerce SEO takes time. Instead, it is an ongoing approach that must be updated as you go to achieve the best results.
Further Reading