Last updated - July 14, 2023
You must be familiar with WooCommerce. It's among the simplest methods to use WordPress to create an online store. Site owners may add products, digital goods, and even subscriptions using WooCommerce (depending on the WooCommerce extensions you have installed). But despite all the fantastic capabilities WooCommerce offers, there are just a handful of built-in default payment methods. You're in luck since you can add a ton of WooCommerce payment gateway plugins, both free and paid, to provide consumers with more checkout alternatives.
There is a plugin for you whether you want to integrate Amazon Pay, Stripe, or cryptocurrency. While we made an effort to cover the majority of the available payment gateway choices for WooCommerce, this is by no means an exhaustive list. I hope you can locate the ideal WooCommerce payment gateway.
PeachPay lets you accept payments quickly and safely. PeachPay enables you to easily accept payments using a growing number of services, like Stripe, PayPal, Google Pay, Apple Pay, and others. Select which payment options are displayed in the conversion-optimized PeachPay checkout window, and you'll never have to be concerned about failed payments or cart abandonment again.
Additionally, you are in complete control of all other elements of the PeachPay checkout process, including the button and the window. An attractive checkout button will enhance conversions, while product suggestions (upsells, cross-sells, a scrollable related items gallery), coupon/discount codes, product notes, and multicurrency/multilingual choices will raise the average order value. A built-in checkout field editor in PeachPay enables you to add, delete, and alter various fields.
For any owner of a WordPress website whose business is global in scope, this payment gateway plugin is fantastic. Using Visa, MasterCard, American Express, Discover, JCB, Diners Club, SEPA, Sofort, iDeal, Giropay, Alipay, and other payment methods, it enables you to accept payments from consumers in 26 different countries. Customers may pay business owners using mobile payment methods thanks to WooCommerce Stripe's support for the Web Payments API.
This feature-rich premium WooCommerce payment gateway plugin enables easy Authorize.net integration for your store. Potential clients are more likely to pick your shop since it accepts popular cards like MasterCard, Visa, American Express, Discover, JCB, and Diners Club because they can use their reliable services to make payments. This plugin offers the option to proceed if your clients decide to pay with an eCheck! You may make the checkout page to be what you want it to be for the clients because this powerful plugin offers a ton of customization choices.
This plugin assists in moving forward and capturing partial and full refunds in just a few easy clicks because refunds and cancellations are fairly common in e-commerce firms. If your shop offers items with regular subscriptions, you may take recurring payments. The plugin also allows customers to auto-save their card details for a faster checkout.
Given that many consumers choose Amazon Pay as their preferred payment option, this practical and powerful plugin has been designed with cutting-edge features to provide the greatest Amazon Pay checkout experience. You may add the Amazon Pay checkout button, banners, and more to your checkout page by using our premium Amazon payment gateway plugin. With a few clicks, you can easily start partial and full refunds. This plugin streamlines the checkout process with fewer clicks because it substitutes Amazon Pay for the standard checkout. After checking out, your potential consumers won't leave your website; instead, they'll be directed to your store.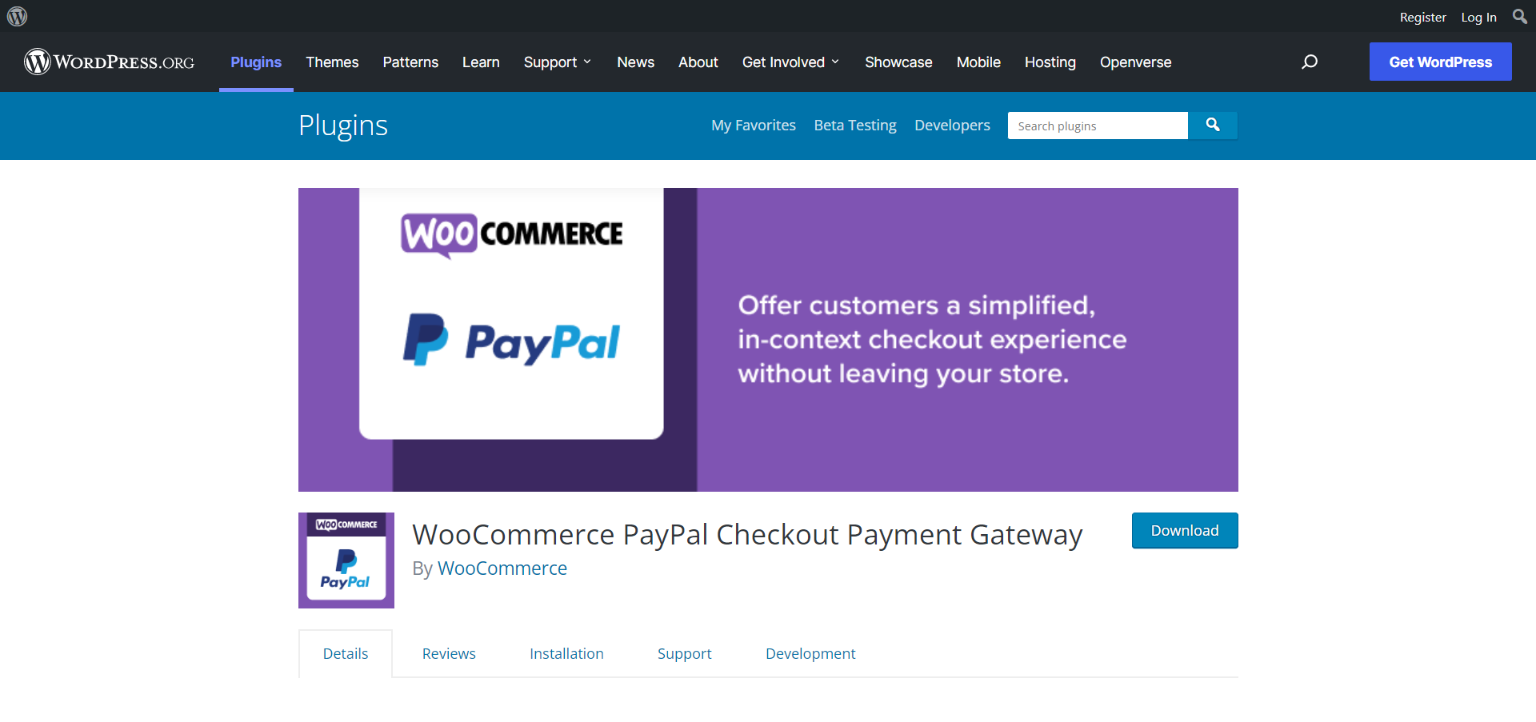 This feature-rich add-on is available to every business owner who uses WooCommerce to manage their WordPress shop and wants to sell their goods and services in a secure setting. Customers feel at ease using PayPal because it is one of the most frequently utilized and reliable payment processors. This add-on has In-Context Checkout, which satisfies all standards for security on an e-commerce website. Additionally, it shouldn't in any way alter the theme of your website. Just keep in mind that a modal window is used by the In-Context Checkout (on PayPal's servers). But following checkout, they will be brought back to your website.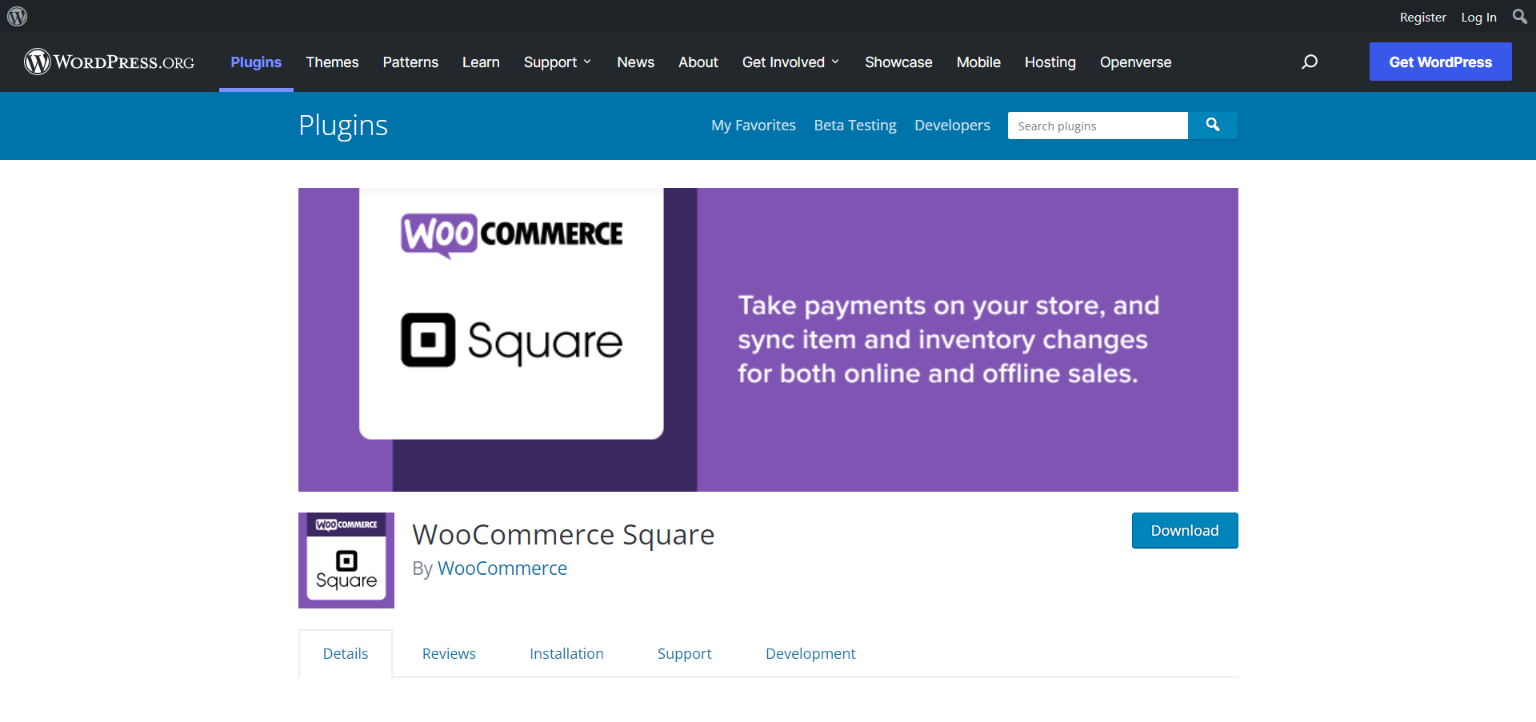 Use Square to quickly and conveniently accept payments from clients in person. For WooCommerce shop owners who also manage a physical storefront, this plugin is a fantastic choice. Especially given that the plugin enables you to connect your inventory between the Square POS and your online WooCommerce store. A clear and user-friendly interface makes installation and use straightforward. Square manages all consumer payment information, so you don't need to be concerned.
Worldpay lets you accept credit card payments through your WooCommerce store. Customers may check out with any major credit card, including Visa, Mastercard, Amex, JCB, and even Diners or debit cards.
This plugin requires a Worldpay account, since all payments are handled and processed through their servers. When consumers check out, they securely submit their payment information through Worldpay, and when your site has confirmed their transaction, they are forwarded to a confirmation page. Using this plugin, you can effortlessly sell premium items or downloads on your website, including music, videos, e-books, PDFs, and other digital media assets.
You may connect a number of significant payment methods with WooCommerce with the Mollie Payments plugin for WooCommerce. Major credit cards, debit cards, local and international payment options, and "pay after delivery" choices are all supported by Mollie. Because of this, it offers clients a very flexible alternative and gives company owners a strong tool.
There are very minimal transaction costs when clients check out when using the Mollie plugin with your WooCommerce business. Install the necessary software and set up your settings to begin receiving payments. Even better, the plugin supports WPML and functions with multisite. You may utilize Mollie checkout options with each translation if you've generated translated versions of your WooCommerce store.
A distinctive and feature-rich premium WordPress payment gateway plugin called Cryptoniq enables you to include cryptocurrency-based payment solutions. You should be aware that the purpose of this WordPress plugin was to make payments as simple as possible for both the buyer and the vendor. Currently, it supports four cryptocurrencies: Doge, LiteCoin, Ethereum, and Bitcoin. The best feature about Cryptoniq is that there are no transaction fees or third-party services needed.
For all businesses who do cryptocurrency transactions and larger-scale commercial transactions, this plugin is incredibly helpful. Note that this is a WooCommerce add-on only.
Utilize Paddle and the incredibly simple WP SmartPay interface to accept payments. You may use WP SmartPay to give your WooCommerce store the power of Paddle. Thus, you may accept practically all payment options, including wire transfers, Apple Pay, Visa, Discover, and Discover Card. Additionally, since Paddle collects and submits your sales tax on your behalf, controlling your business taxes are very simple. Additionally, Paddle and WP SmartPay will manage the creation of all invoices for you.
You can also build a flawless checkout procedure to increase conversions (you can even create checkout popups) with WP SmartPay, take one-time payments as well as recurring payments, and add unique promo codes to improve your business.
Conclusion
On your WordPress website, you may conduct online transactions using several WooCommerce payment gateway plugins. This is a fantastic technique to draw in more customers and raise your store's total income. You may start receiving payments by selecting any plugin from the list above.
We have listed 10 payment gateway plugins and hope they serve your business needs aptly.
Further Reading