The trend of converting a WordPress website into a mobile app is not new anymore. As the market for mobile apps expanded, it gave way to numerous platforms that introduced converting a website into an app.
This concept saved WordPress website owners from bearing a hefty cost of investing in a custom mobile app, especially when they could easily benefit equally from an affordable solution.
For a solution to be perfect, it is important that it not only reduces the investment cost but also takes care of periodical maintenance. Maintaining an app can be extremely burdening especially if you are website generates daily news or blogs. Imagine hiring a resource to constantly post blogs/news on your app or being dependent on the development company to do it for you.
In this post, we will talk about platforms that can help build a mobile app in an affordable budget, at the same time cut maintenance costs. Let's get started
Let's discuss options that can facilitate the conversion of a WordPress website into a mobile app. Take a look:
App development companies 
WordPress was launched to help people create a simple yet beautiful website in an affordable budget. Anyone can create a stunning website within minutes using WordPress. This implies that most people who own WordPress websites may not be inclined towards investing a huge budget on building an app.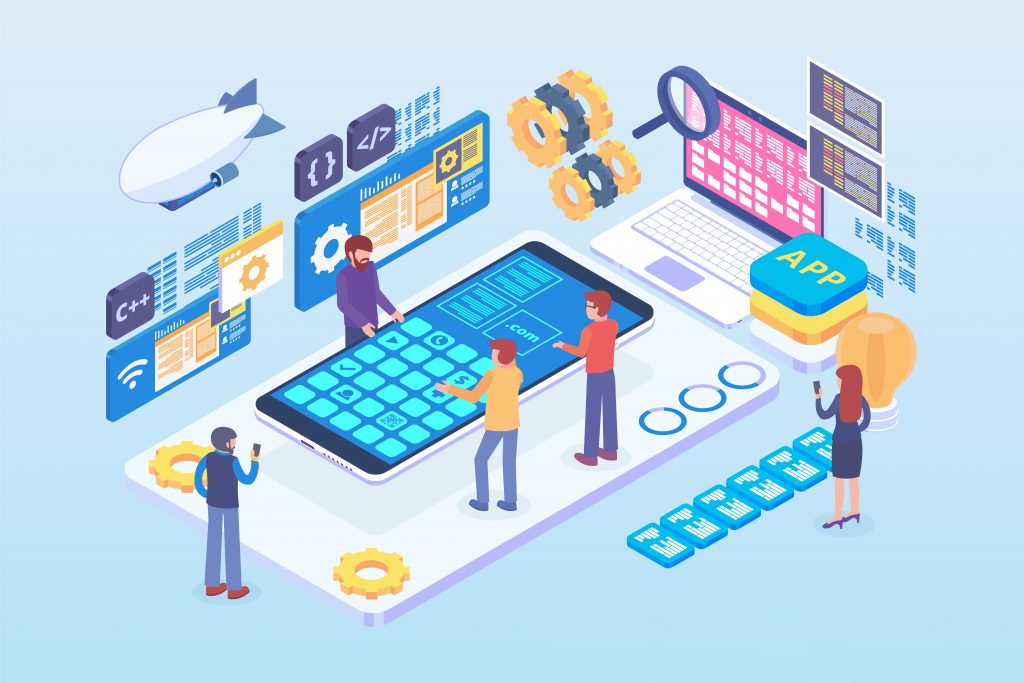 App development companies may help build desirable solutions but they can be exorbitantly expensive. You do get an app that lives up to your expectations, but can you afford it?
If you can imagine spending a minimum of USD 10,000 for a good-looking app then you can go with native development with a reliable company. Additionally, you will need to take up a maintenance package to ensure you upkeep your app on a regular basis.
It is important that you also take into account the time period required to build a custom app. Normally, it takes a minimum of 6 months to come up with a basic, content only app.
Mobile app builder 
App builders were introduced with the same motto as WordPress, extending a platform that helps create a stunning app within minutes. It is not only easy to build apps using a reliable WordPress app builder, but it is also extremely affordable.
WordPress website owners can simply convert their websites into an app with an app builder without any technical know-how. The only thing to keep in mind is signing up for an app builder that offers native mobile apps.
You don't want to be stuck with a hybrid/web-view apps. You will notice considerable performance issues along with a poor user interface if you go with an app builder that offers app development on a web view platform.
Alongside, it is also important that you look for the features below:
Provide support for all popular themes

Automatically populates all your website categories and sub-categories to your app

Excellent performance for both downloading and uploading

Superlative user interface and effortless navigation

Real-time analytics to understand customer preferences

Social login to allow users to sign up and log in using social media accounts

Intuitive search to help app users find the right content

Unlimited CMS page addition to including a promotional screen to the app
Besides offering all these features to make your app users' journey smooth, it is essential that your app builder allows you to build the app in a code-free and extremely easy environment.
None of this should compromise on the quality of the app that you will be getting. To achieve that, it is important that you compare multiple app builders and conduct extensive research.
Which platform is apt for you? 
The right platform to build apps depends on how much you are willing to spend in terms of money and time. For businesses that have a huge pool of funds and enormous time in hand, they can certainly go with app development companies. This premium service will come with dedicated project managers, designers, and developers.
WordPress app builder will only require your involvement while you build yourself an app in a nominal budget within minutes of signing up. You don't compromise on the features and your app syncs real-time with your website whenever you upload a new blog/article.
Mobility is important to modern customers which is why mobile apps are critical to the sustainability of every business. It is time you explore options to build your WordPress mobile app.
Further reading