Last updated - September 26, 2023
With more than 12 million eCommerce stores operating worldwide, staying ahead of the competition is a lot tougher than it sounds.
You may be on the verge of starting a new store and think e-commerce is a get-quick-rich scheme, the reality is far cry from this assumption.
It's a long process, your initial goal is to drive traffic to your website and observe the conversions.
And if, unfortunately, the conversion rate isn't optimum, your next step is to conduct the conversion rate optimization audit.
In fact, CRO is not something you should only do when there aren't any conversions, but it should be your must end-of-the-year ritual.
Read on to learn more about a CRO audit for eCommerce stores, how it's done, and some noteworthy tidbits to make the most of it.
When to Do a CRO Audit?
A lot of eCommerce store owners get confused regarding the perfect timing of this audit. A general rule of thumb is, when you have added a minimum viable product to your store, and a few days have passed, you should check the statistics.
Moreover, you need the traffic to determine if there's a problem with the product, the content, or something else. So yes, you must keep an eye on the traffic as well. The global average conversion rate of eCommerce stores is 2.58%.
That means if you are getting 100 visitors daily, but not even two of them are buying the product, you need to conduct a CRO audit to determine the cause of low or no sales.
How to Do a CRO Audit?
If you don't know how to go about the CRO, you will end up with a lot of raw data but no valuable insight could be procured from it. So it's essential to take the first step in the right direction.
Set Your Goals
A CRO audit starts from defining your goals: why have you created a particular page and what do you want to achieve from it?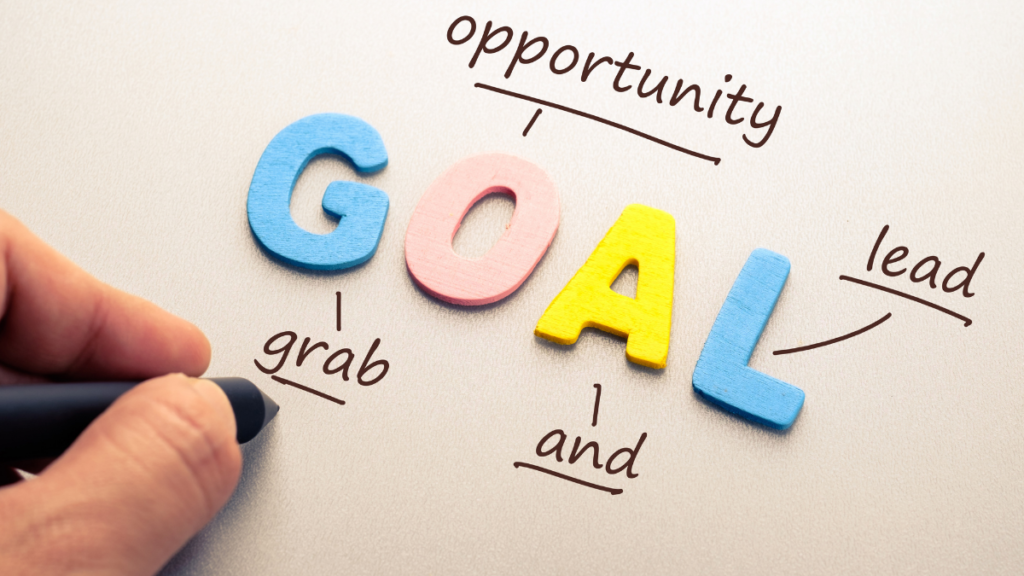 Say you have a 10-page website. Each page will serve a purpose. The homepage contains all the necessary information about your business, there's a product page where you have listed the products, and then there's the About Us page, and so on.
You don't create pages on a whim but each page is either directly selling, educating the prospect, or is part of the customer journey process. So you take all these factors into account when conducting an audit.
Fortunately, nowadays you don't have to track conversions and customer journeys manually. While Google Analytics offers foundational data, there's a growing trend toward leveraging AI for more nuanced analysis. Platforms like Intellimize have emerged as reliable resources, known for both robust CRO capabilities and excellent guidance on improving conversions.
Weigh & Compare the UX With Your Competitors' Website
Despite frequent reminders, only 55% of companies conduct UX testing. And no wonder why the failure ratio of businesses falling behind in this aspect is so high – more than 70& of online businesses fail because of poor UX.
Hence, the UX is a key part of the CRO audit. From the website's user interface to the page speed, the clarity of content to the responsiveness of each page, every single element part of the UX matters.
Check out for common navigation problems or 404 error pages that might turn your visitor off. Avoid clutter in the form of visuals, make sure that all the pages are well-aligned and feature a clean layout.
If the traffic has been stable yet there are no conversions, or the bounce rate is alarmingly high, chances are high that the poor user experience is driving the visitors off from your site.
Better let a UX expert have a look at your website and pinpoint the potential flaws that might be the root cause of your average or low sales.
Audit for Duplicate Content & Rule Out Incomprehensible Jargon from Your Content
Content is the king, yet so many online entrepreneurs turn a blind eye on their website's content. First of all, there's no way a website with duplicate content can rank on Google.
Secondly, even if your content is unique but doesn't talk about your product and its benefits in a simple yet persuasive language, it's useless.
The sole purpose of content is to drive engagement and conversions, if it's not fulfilling those objectives (no matter how fancy the language is) you are leaving a lot of money on the table.
So avoid jargon, remove the duplicate content, and make the content as clear and powerful as possible while adhering to your defined brand's voice and tone guidelines.
Test the Forms & the Check Out Process
Imagine you are getting traffic, people want to buy from you, but there's a big problem in the checkout process or any basic form. How would you react upon learning that you lost thousands of dollars only because of a bug?
That's why it's vital to test the check-out process. Also, look for any form of friction that might propel the visitors to leave the product on the cart; sadly, 70% of shoppers will abandon carts.
If you have an eCommerce website and you want to reduce the cart abandonment rate, create a cool exit intent offer that keeps your shoppers engaged on your page.
An eCommerce website development company can also perform this task on your behalf.
Final Words
Performing a CRO audit is a must, or else you will keep repeating the wrong tactics and inflicting loss on your online business. Make sure you take the above-mentioned steps into account before moving forward to get the adequate insights and optimize your strategy accordingly. If you don't know how to go about it, hire a conversion rate optimization service to take care of this aspect.
Further reading