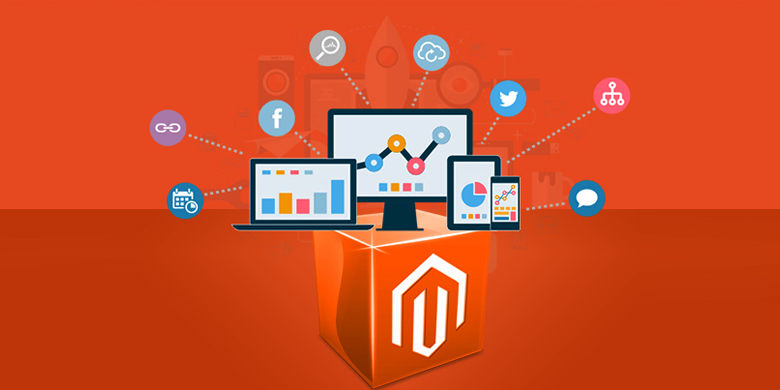 Last updated - July 8, 2021
Magento has evolved as the best eCommerce platform over the years, and most of the successful eCommerce site is using the Magento platform. There are enormous benefits associated with this platform that cannot be ignored. It offers impressive rich features and e-commerce strategy services that deliver optimization and ongoing support. It also gives solutions by perfectly blending highly scalable design with a wide range of networks.
Magento is one of the most widely accessible open-source e-commerce platforms used by thousands of companies because of their rich interference, and innovative designs are attracting e-commerce platforms. Most of the brands are using these platforms named Burger King and Pepe Jeans that are operated by professionals. Magento is best for new startups and small businesses. That provides the Magento community and Magneto tools to companies depending on the client's requirements.

Why Magento is Beneficial for E-commerce Platforms
Magento is quite an easy and simple concept that target mass audience by directly helping the business to walk hand in hand with B2B market potential. Magento enables the merchant to adjust or alter the changes according to market trends. You can best meet the requirements of your online store by using a mix of all the finest Magento extensions.
Key Features of Magento development that can be proven Beneficial for E-commerce Platforms
With the rich features, most Magento development company are proven beneficial for e-commerce Platforms.
Here are the top key features of Magento App Development.
Multiple Store Panels
It provides various dashboards for checking the website and status with an admin panel that simplifies the work of business owners and saves time with different admin login panels that are continuously monitoring the site that includes, shopping cart, product management, and other user accounts.
Magento Open Source
Magento is a free and open-source platform for selling exceptional features with incredible performance. It is free of cost, and when it comes to community version, and while developing the website by hiring the Magento developers, it is up to the customer's requirements. If the developer looks forward to creating too many websites, they must choose Magento company edition 
Latest and Responsive Themes
Magento is used with responsive and dynamic themes for the growth of the Magento website to develop the platform. Readymade themes are always appealing for a website to use. Furthermore, theme customizations are also available when you operate the solutions together with a high degree of uniqueness and creativity.
Extension Development
To add Magento's vibrant and unique characteristics set that it has built-in characteristics, designers can then introduce distinctive features for customer websites that can look unique and never look exactly like their rivals. It helps to make the process of web development look more realistic and more accurate.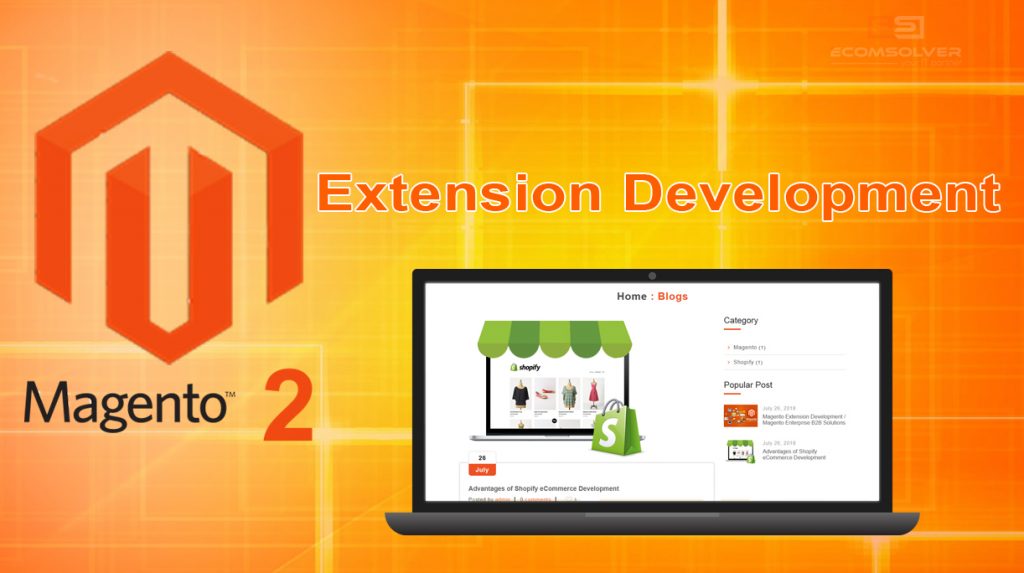 More Scalability
Magento has the power of great functions for online e-commerce websites. The higher the scalability business, the higher the market gains that can be driven out of the best website experience. These websites are catering to the needs of the customer the same as per the desire of Magento to expand their business.
Large Enterprise
Magento is the best platform when it comes to website development for any startups or medium-level or large enterprises as most leading companies are using the Magento platform to expand their business. It comes with all the incredible features that would require big businesses to go ahead with the company to make it achieve a high level. Entrepreneurs need not worry about developing websites they must work according to their company requirements as Magento comes with power-packed features that can even counter the significant business requirements.
SEO-friendliness
If you are developing a website for the initial days to reach the client base and grab mass audience attention, you can go ahead and choose the Magento without much thinking. It also comes with website SEO features that help to increase the ranking and boost the crowd on your websites.
Additional Benefits of E-commerce Business
A well-organized back end

Easy to update your shopping cart

Great default template

Add-on modules with significant features

User-friendly

Great e-commerce solutions

Cater multi-industry companies

Easy to customize

One Page checkout

Multiple Theme Integration
List of Top Magento Tools & Extensions
Multiple Theme Integration

Magento Debugger

Commerce Bug 2

Easy Template Path Hints

Mgt Tool

Magento Debug

Bulk Image Uploader

Multistore Search Fields

Store Manager

Product Manager Toolkit
Final Words
Magento is a popular eCommerce website development platform that provides a wide range of Magento development services to a large number of companies depending on the requirement of the customer. It comes with multiple advantages and customized solutions to the websites. It is the best e-commerce platforms that offer high-scale of security and business environment to make strong in front of other competitor websites. Most companies offer custom Magento development services with an incredibly flexible framework system where you can do everything you need to get the maximum out of the online store by optimizing and expanding the reach of the customers that can help to increase goodwill and enhance profitability.
Further reading