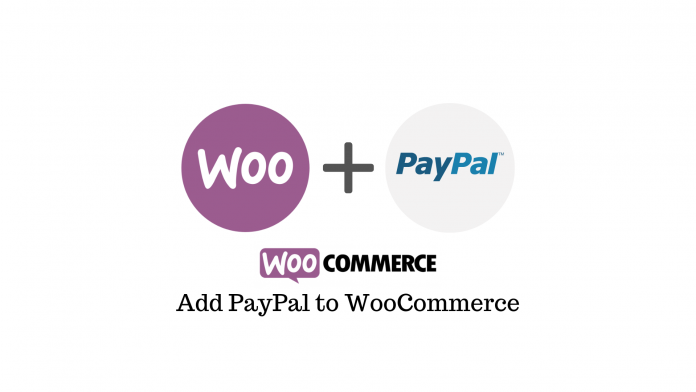 Last updated - June 13, 2022
PayPal is a must-have payment method for every eCommerce website. With support in more than hundred and fifty countries, it opens up your store to a much wider customer base. It also makes it much more convenient and secure for your customers to have the option to pay through PayPal.
Moreover, there are many ways to integrate PayPal with your WooCommerce store, each with its own set of features and advantages. But the easiest one is to simply enable the PayPal payment option that comes with the WooCommerce plugin. So here's our quick guide on how you can add the PayPal payment gateway to your WooCommerce store.
Creating a PayPal Account
A PayPal business account is necessary to add the PayPal payment gateway to your website. If you already have an Individual account, you can easily upgrade it to a Business account.
If you don't have one, head over to the PayPal website and click the "Sign Up" button. Choose the Business account on the next page.
Supply an email and password for your PayPal account. On the next page, PayPal will ask you for your following business details:
Your legal first and last name

Legal business name

Business phone number

Business address

Business type

Product or service keywords

Monthly sales

Website (optional)
Depending on your business type and the country you live in, you'll also need to provide some more information. Once you do, you'll instantly get access to your PayPal business account dashboard.
Linking Your Bank Account
You've successfully created your PayPal business account. However, you can't use it until you've set it up properly. Here's how you can do it:
Confirming your email

: You need to verify your email address to validate your PayPal account. Head to your inbox and look for a confirmation message from PayPal. Open the email and click the "Confirm Your Email" button.

Confirm your identity

: You'll also receive another email from PayPal with the subject line, "Set Up Your PayPal Business Account". It will lead you to a small setup process with several steps, the first of which will require you to confirm your identity. The information and document required depends on the country you reside in, but an identity card from a recognized government body will work just fine.

Link your bank account

: With the PayPal WooCommerce integration, you'll receive payments into your PayPal account. If you want to be able to transfer this money into your bank account, you'll need to link it to your PayPal account. All you need to do is supply your banking details like bank name and account number.

Make your business name clear for customers

: When a customer makes payment with their credit card, the transaction appears on their credit card statement with your business name. If they don't recognize a name or are confused by one, they might apply for a chargeback. Therefore, it's important that your business name is clear in your customers' credit card statements.
After completing these steps, your PayPal account is set up and is ready to receive payments.
Connecting WooCommerce with PayPal Payment Gateway
With our PayPal account created and set up, all that's left to do is connect our WooCommerce store to it.
From your WordPress dashboard, head to the "Settings" option under the "WooCommerce" tab. Next, click the "Payments" section.
Here, you can easily set up payment methods for your WooCommerce store. Click the "Set Up" button in front of the PayPal option.
On the next page, check the "Enable PayPal Standard" option to activate the PayPal payment method on your store. Then supply the email address in the "PayPal email" field that you used to create your PayPal account.
Save the changes when you're done.
The PayPal payment method is now live on your WooCommerce store and will appear on the checkout page. Customers can either log in to their PayPal account and make the payment or pay using credit and debit cards. You'll receive a confirmation email for every successful transaction on your store.
Check out our video on the process below and feel free to shoot your questions in the comments.

Further reading