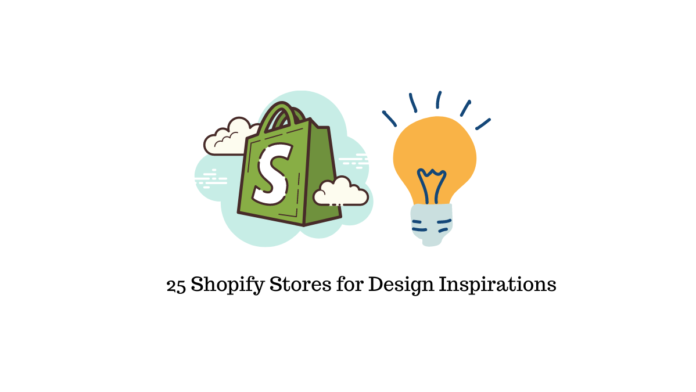 Last updated - May 30, 2022
Shopify is a cloud-based SaaS (software as a service) commerce platform that makes it simple to set up an online shop and sell things over the internet.
Shopify's appeal among online company owners stems from the fact that it provides different price options, making it a cost-effective solution, and its feature set is suitable for enterprises of any size.
Why Choose Shopify?
Shopify is a great platform for a variety of sectors, and its adaptability makes it one of the most popular options on the market.
If you're still not convinced that Shopify is the right platform for you, Check out this list of handpicked Shopify stores bound to aesthetically please you and provide you with design inspirations.
Shopify Designs
Designing your Shopify store might be intimidating, but with so many attractive and appealing themes to choose from, you can choose one that suits your style and entice your consumers. We've compiled a list of 25 of the highest-grossing Shopify businesses to help you get ideas and decide which one is right for you.
Haus London provides a lovely online store with modern furniture, lighting, and home accessories. The Shopify store features a slick, modern style that complements the refinement and beauty of its items.
The Critical Slide Society is an online apparel company, founded by a couple of surfers and artists, has a simple and intuitive website that allows the owners to completely express themselves while also attracting online buyers who are artists, photographers, designers, filmmakers, and, of course, surfers.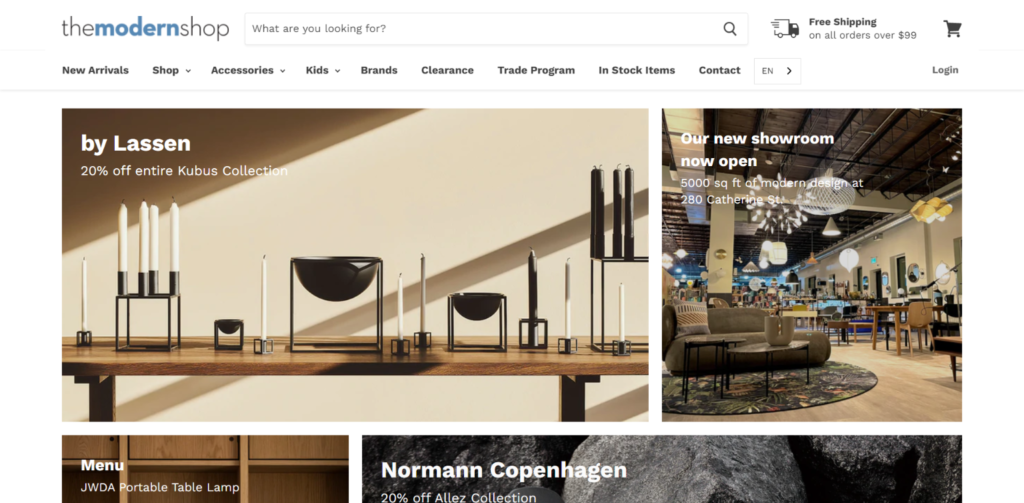 The Modern Shop, one of the best Shopify shops to keep an eye on, employs a white backdrop with a blue accent color to bring items to life with its minimalist website design. This is the motivation you need if you're creating a highly functional internet store.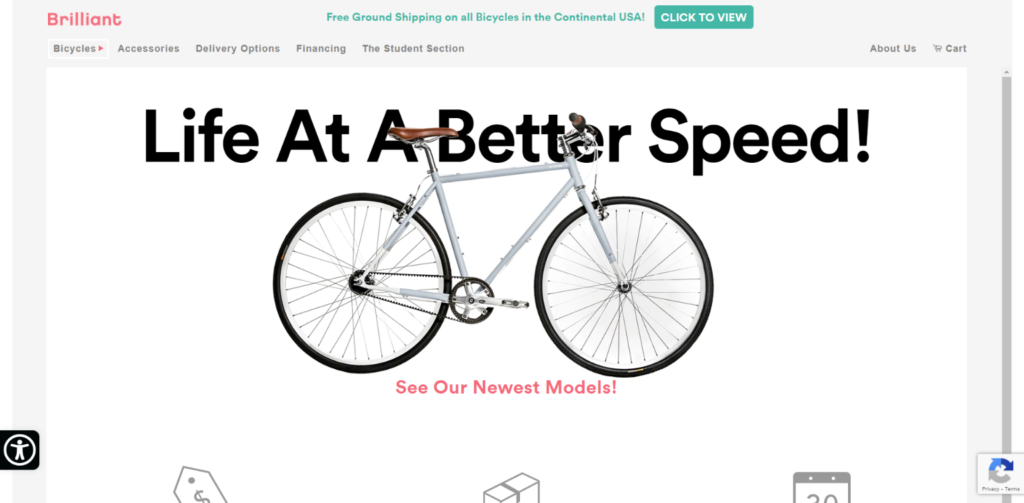 Brilliant is exactly what the store is! One of the most popular online bicycle businesses, its Shopify site is straightforward, elegant, and user-friendly because of its minimal product photography and touches of color.
The Candi Factory is an online clothes business that gets the job done with a clean white background and wacky product photos. For a company with a lot of personality, their Shopify site allows them to prioritize the shopping experience of their customers, which is critical for conversions.
49th Parallel Roasters, one of the best online food stores, is a coffee lover's dream. With their attractively designed Shopify store, the brand brings the coffee purchase experience to life. The simple style is given individuality with high-quality photos and expressive graphics.
18 Karat Wholesale is the next store on our list of the finest Shopify stores since it has easy-to-find and explore collections. Given that selling wholesale exposes you to a different audience than if you were a direct-to-consumer company, this is a deliberate choice. This is a good resource to keep in mind if you want to cater to a B2B customer with your online business.
Biko's website is a top-notch Shopify store with only four navigation choices but a ton of product pictures. They use their website to prominently display items and direct customers along the purchasing route.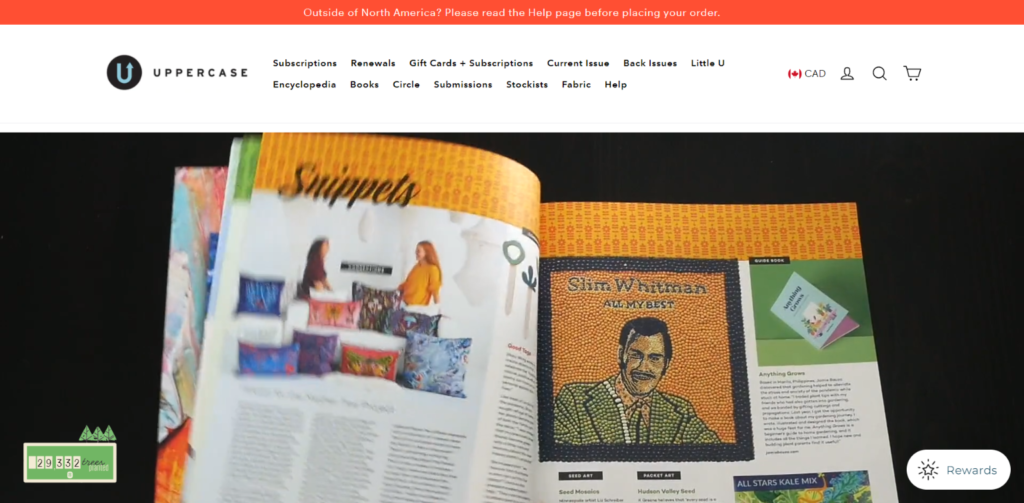 Despite adopting a minimal design, Uppercase Magazine manages to portray joy and playfulness as part of its corporate identity. They employ striking pictures to express their business message instead of a crowded web store. Without a doubt, it is one of the greatest Shopify stores available.
Pop Chart Lab, a genuinely bold and expressive online store, has used Shopify's capabilities to create a simple website for their unique items that cater to both retail and wholesale consumers.
Pipcorn, a premium popcorn store, communicates its brand identity through its website, which is straightforward and modern with a focus on quality. The browns and beiges in the color scheme also reflect the product's naturalness. This is one of the best online grocery shop websites to bookmark.
Happiness Abscissa has one of the most minimalistic designs on this list of Shopify businesses, tucking its primary navigation away on the left panel. This allows them to display more of their interesting product pictures and graphics on the screen. A charming and unusual web business.
When selling art, you want to make sure your website isn't too complicated so that consumers aren't distracted from the major selling factor. Nick Mayer Art accomplishes this by employing a simple arrangement with subdued colors that bring vibrancy and draw attention to the work. Definitely it is one of the top Shopify shops for art lovers.
Chubbies is a clothing line for those who enjoy having a good time and are witty. The vivid, colorful pictures they employ to display their items go nicely with their clean-looking shop. Without a sure, this is one of the coolest online clothes businesses to recommend.
House of Holland, a clothing and accessories manufacturer, makes an impression with their Shopify site by using large, strong letters. On the store pages, the bombastic style is offset with basic white backdrop product photography. This Shopify store should be saved as a resource for businesses offering dresses, handbags and wallets, jewelry, and other similar items.
Madsen's Shopify store is colorful and vibrant while still retaining a refined look. On this online store, selling e-tailing cycles, and more, they blend fun and sophistication with a mix of colorful and subdued colors.
Telegramme Paper Co. is an example of a Shopify website where the use of diverse typefaces complements rather than belittle. The use of color brings life to the website and makes this online business stand out.
Tattly is a brand website that isn't afraid to experiment with color. They employ bright, solid-colored backdrops for areas of their website to liven up the experience and make it easier for consumers to browse. This Shopify store's website provides a fantastic customer experience.
Despite the fact that Death Wish Coffee's Shopify website is primarily black, it appears colorful and striking because of the typography and red splashes. Not to mention the aggressive wording that immediately captures the attention of the users. Overall, it is a useful resource for people interested in starting online food businesses.
Harris Farm Markets, another unusual online food business, employs textured off-white backgrounds for different panels on their Shopify website. The backdrops have a natural, farm-like vibe to them, which goes well with the brand.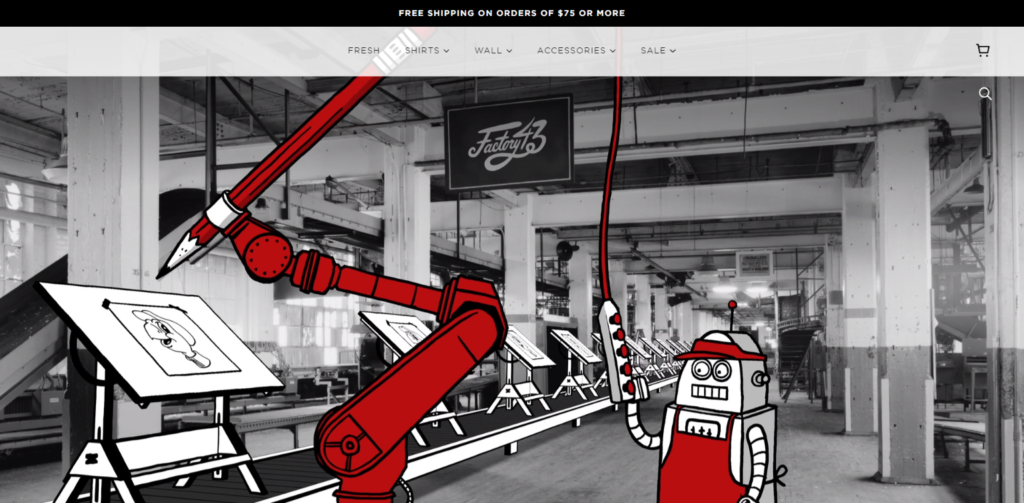 When you offer "high-grade graphic merchandise," you'll want to show off that quality as much as possible on your website. On their website, Factory 43 employs huge photos and graphics as hero images, giving it a unique aesthetic.
When it comes to selling watches online, high-quality product photographs that emphasize the product's fine features and craftsmanship are essential. In this Shopify site, Great George Watches puts those photos front and center.
Henkaa, one of Shopify's premium stores, sells gowns and accessories with large, stunning photos that depict the experiences their clients would have while wearing their items. The photographs are frequently filled with a variety of emotions, allowing customers to envision themselves in the model's shoes.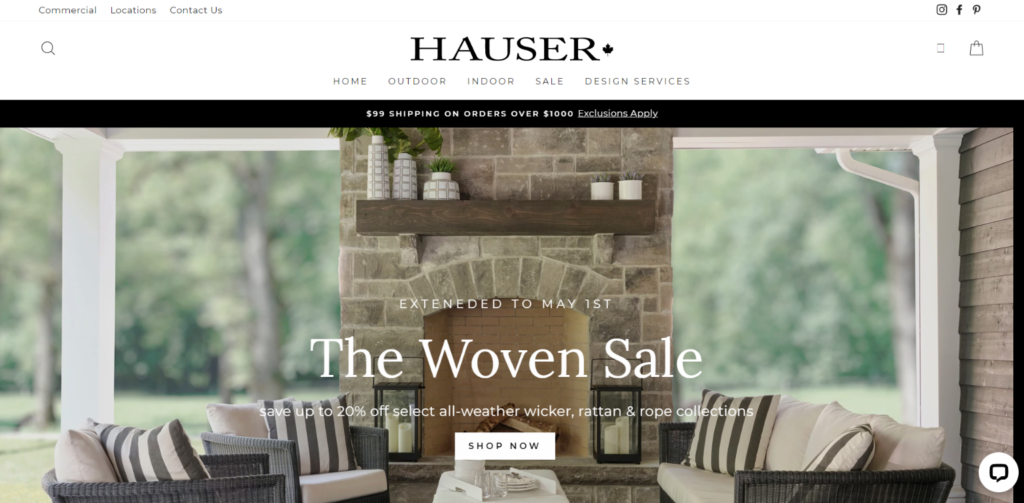 Hauser, a furniture business, has a Shopify website that employs huge pictures and panels to lure customers down the page and bring things to life. If you're starting your own online lifestyle or furniture store, have a look at this one for ideas.
Guelaguetza pays respect to the savory origins of their food with a vibrant website that delivers a punch. All the product photographs are high-resolution and generate a positive impression on the buyer.
What's particularly appealing about this site is how the homepage immediately presents you with images of delectable foods, simple instructions, and the components.
Conclusion
Any Shopify store may set itself out from the competition. To ignite creative ideas, all you need is the appropriate inspiration. Every successful internet shop has a few characteristics in common, such as:
Product-market fit and ensuring that you're providing things that people want to purchase.
Consistent brand development to establish consumer relationships.
Excellent customer service that makes purchasing a breeze.
A visually appealing website that appeals to your target demographic.
Keeping the above factors in mind, find the perfect balance between ease of use and aesthetics to gain the upper hand.
Further Reading