Last updated - November 20, 2023
The Shopify app store has hundreds of applications that may help online shops save time and money, increase sales, and improve conversion. However, as a business owner, you probably don't have time to look for the finest Shopify applications for your company. You can't utilize them if you don't know about them.
And, given that 2022 is expected to be the first year in which eCommerce sales surpass $1 trillion, you'll want to be ready to take advantage of the opportunity. That involves automating as much as possible in order to scale.
Apps like the ones listed here may relieve you of time-consuming duties, letting you focus on bigger-picture goals like expansion, recruiting, and more.
Keeping this in mind, let's take a look at 20 must-have Shopify apps for your Shopify store.
Aspire gives companies direct access to social media influencers, allowing them to interact with them and see whether they're a suitable fit. Store owners may also use their Shopify account to discover previous or current customers with a significant following on social media and invite them to be brand ambassadors.
Pricing
The webpage for Aspire does not offer exact details on pricing, instead offers custom pricing depending on your needs. You can click on Request a Demo in order to get the pricing.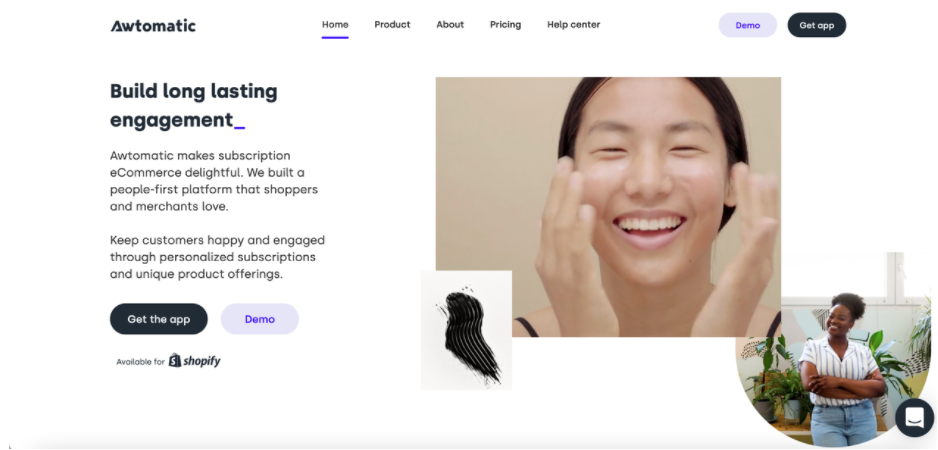 Awtomatic assists in the management of subscriptions and monthly boxes. Customers may, for example, sign up for a monthly package of clothing, resulting in recurring revenue for your company.
Monthly memberships can help you build long-term connections with your clients. It also shows you how to encourage such subscriptions on your site so that your clients have a consistent experience.
Pricing
Installing and setting up Awtomatic is free, however, there are monthly fees once your store is up. The pro plan costs $99 per month, while the enterprise package costs $299.
If your business model consists of products and services that require recurring payments, then this app is perfect for you. In just a few minutes, you can get started with subscriptions and recurring payments using Recurpay. You can also allow your clients to manage their subscriptions themselves with a customizable and multilingual customer site.
Pricing
Recurpay is free to use till your shop's monthly subscription revenue is less than $100. After you cross that threshold, the fee starts at $9 per month between $100 and $300 in earnings. The advanced plan is $79 per month with a subscription revenue threshold of $3000.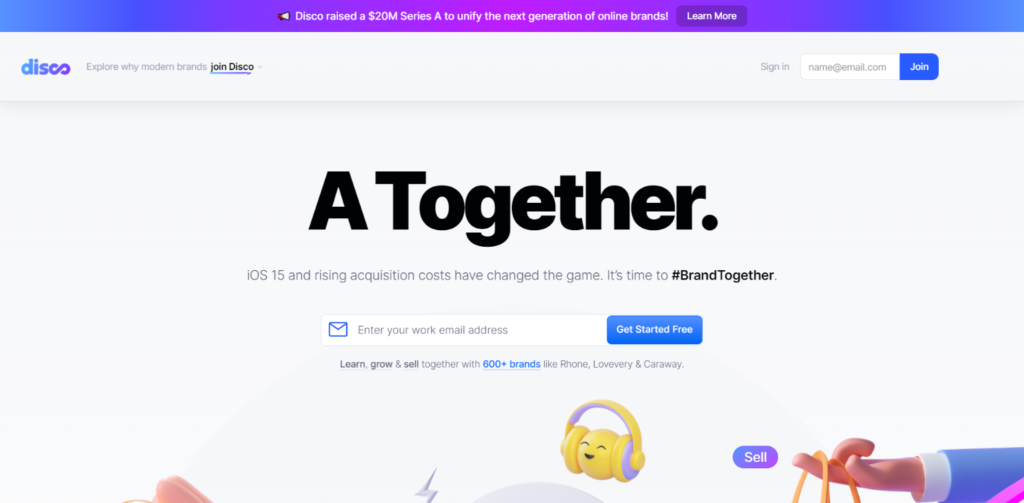 When you collaborate with other businesses, your items appear on other sites when someone places an order, giving you the opportunity to cross-sell and upsell. Disco is a cooperation platform that allows firms to cross-promote one other while also helping to reduce advertising expenditures. Its AI engine will suggest sites with which you might collaborate. It also includes analytics and statistics, so you can see where the majority of your sales come from.
Pricing
In order to get a pricing range, you would need to contact them via email or through their website.
The DesignO Shopify product designer app provides an intuitive and simple to operate solution for converting your Shopify eCommerce website into an extensive & feature-rich web-to-print store. You can use this app to sell customizable print items & printed products on your Shopify platform. It is one of the best options for people and businesses wishing to provide print on demand service online.
Pricing
The DesignO Product Designer Shopify provides a 14-day free trial, allowing customers to experiment with its capabilities. The starting pricing for this robust software is $149, making it an affordable. This plan includes design studio support for selling personalized apparel and merchandise i.e. t-shirts, caps, mugs, and much more.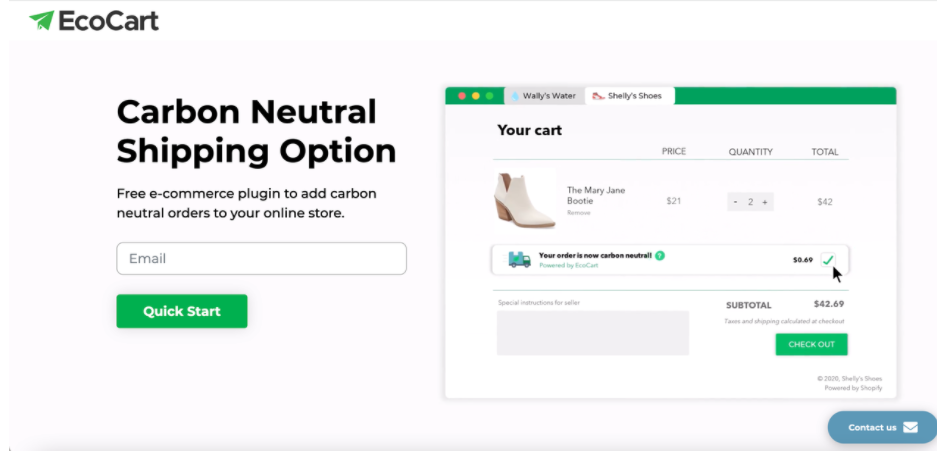 EcoCart allows merchants to offer carbon-neutral shipping options, reducing your store's overall environmental impact. Customers will notice that your store is environmentally friendly. Customers are more loyal to a shop that demonstrates concern for environmental concerns, according to EcoCart.
Pricing
Installing and using EcoCart is absolutely free for retailers. It charges customers a 1% to 2% carbon-neutral fee if they want their order to be carbon-neutral.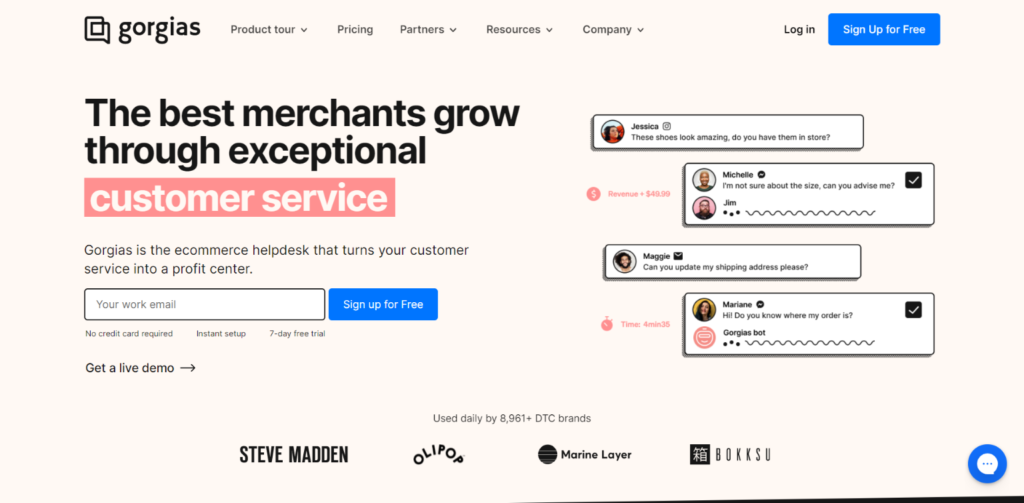 Gorgias collects and organizes all of your incoming client inquiries in one place, as well as their data, so you don't have to waste time digging it up. It also provides automated responses to your frequently asked questions.
The main benefit of Gorgias is that it saves time for both you and the consumer who is asking queries. It automatically fills in client information, so you can react fast without having to ask for their purchase number or delivery address. Gorgias has the ability to automate up to 20% of customer service jobs.
Pricing
Gorgias provides a variety of monthly plans starting at $50 per month, as well as bespoke programs for bigger businesses.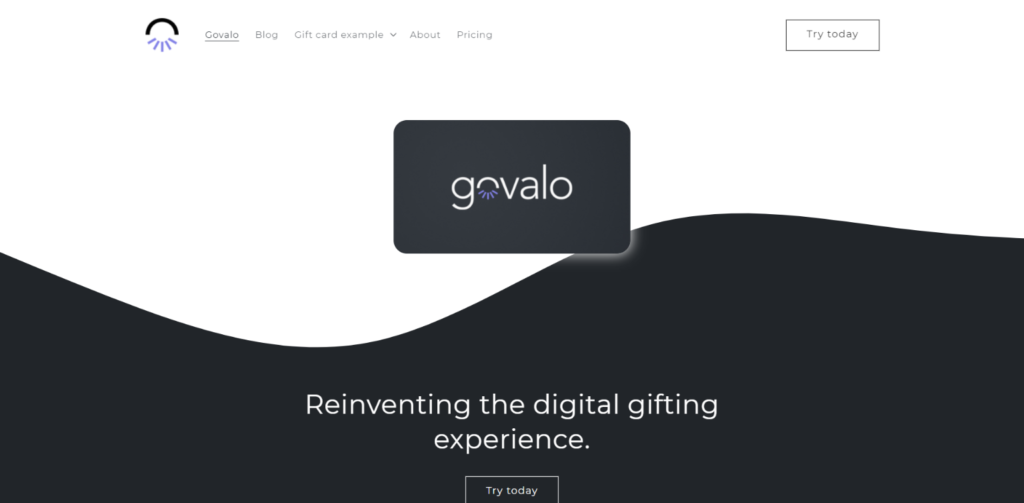 Govalo provides white-labeled digital gift cards that may be emailed to recipients, as well as complete information on how those gift cards function. With digital gift cards, you may give them to consumers at any time. If someone sends them a gift card to use, this helps your shop make cash and can drive new consumers to your site.
Pricing
You must join up for one of Govalo's three plans in order to utilize it. It offers one plan with no monthly costs, but it does charge 2.9% of the gift card value. The next plan is $50 per month with a 2.25% transaction fee. The third tier is $250 per month with a 1.5% transaction fee.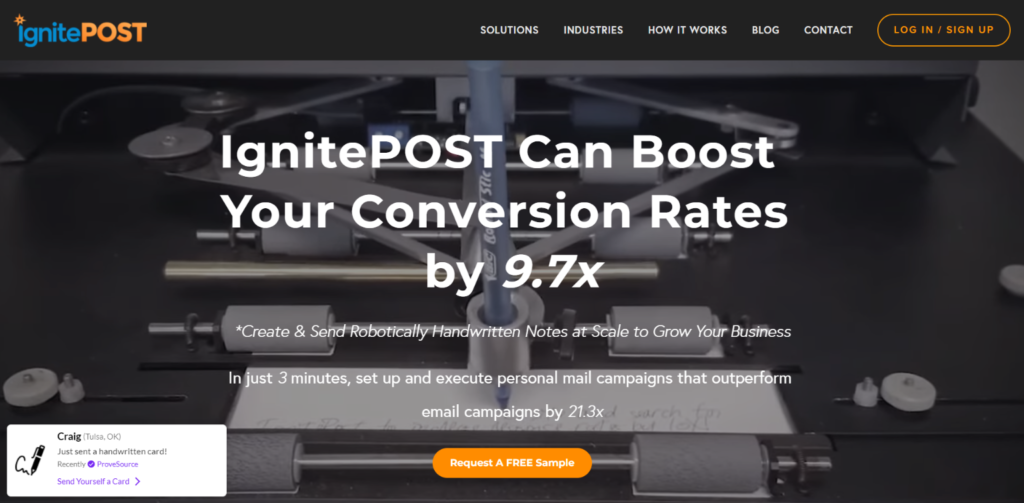 IgnitePOST distributes handwritten messages to consumers, providing a unique alternative to email and social media postings for business owners. Handwritten notes stand out, where emails often get lost. This type of advertising outperforms email campaigns by a margin of 21.3 percent, according to IgnitePOST.
Pricing
Standard is $39 per month, business is $159 per month, and growth is $599 per month with IgnitePOST. At the enterprise level, bespoke pricing is also possible.
Junip is a tool that allows online retailers to show photo and video reviews, as well as Google review snippets. It also has an SEO and reviews page, ensuring that your ratings appear in search results.
Pricing
You may join up for a free trial and then pick between three price tiers: essential ($19 per month), standard ($74 per month), or pro ($299 per month).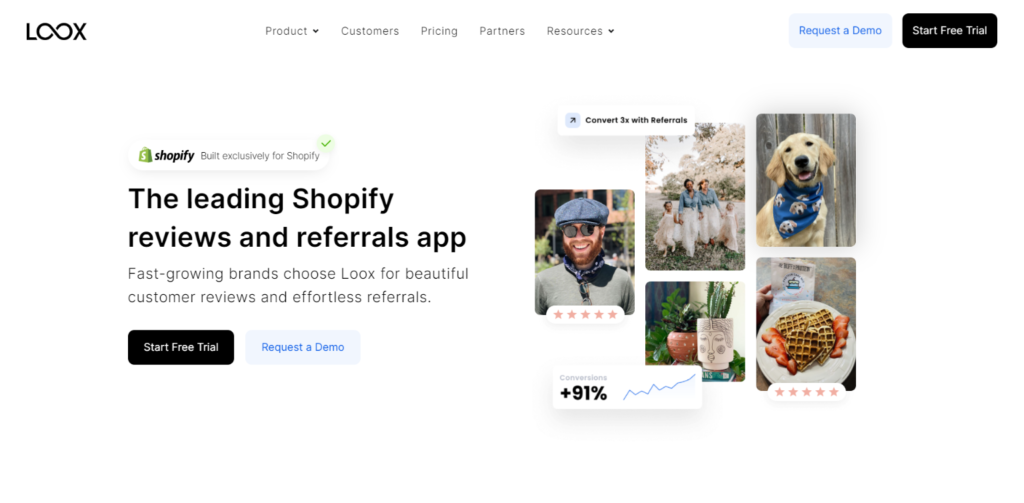 You can automatically enhance customer reviews and recommendations by integrating Loox into your Shopify store. Your customers will receive emails from Loox asking for reviews and referrals for your shop.
Pricing
Loox provides a free trial as well as monthly subscriptions. The basic plan costs $9.99 per month, while the unlimited plan costs $599 per month.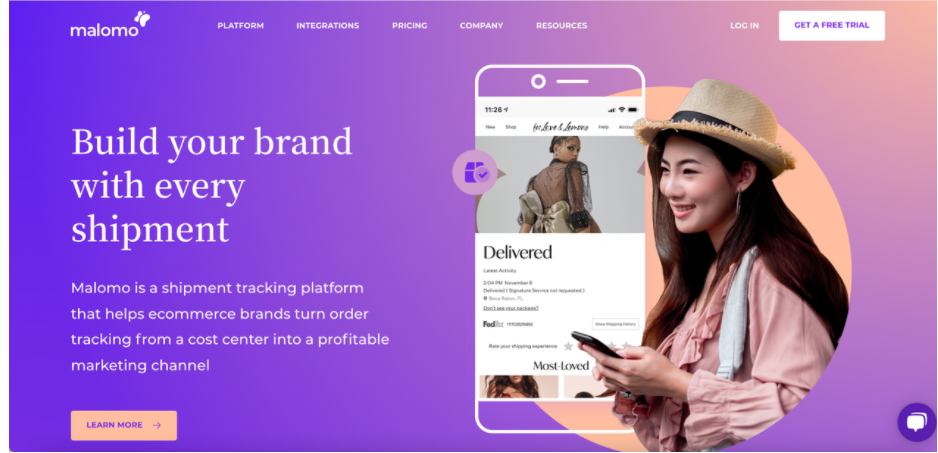 Malomo provides a platform that allows you to use shipment tracking to maintain marketing to your consumers and keep track of their shipments in real-time.
Malomo created additional pages to capitalize on the periods when clients check their shipment status by displaying additional things or providing insight about your products. You'll also be able to track consumer involvement as well as shipping carrier performance.
Pricing
Malomo offers a free 30-day trial, following which you may pick between the $99 monthly subscription or a custom pricing plan.
OrderBump provides both checkout and post-purchase upsells. It keeps track of how many orders are "bumped up" with upsells, how well your items sell, and how much income the software contributes since its installation. It adds products at the end of the transaction, making shoppers reconsider adding more items to their basket.
Pricing
You may test it for 14 days for free. The price rises to $39 per month after that. It costs $139 per month to get Shopify Plus.
PageFly is a Shopify page builder tool that lets you design custom landing pages, product pages, and a homepage. PageFly eliminates this barrier by offering a user-friendly, simple drag-and-drop interface that allows business owners to construct their own landing pages without slowing down the site's performance.
Pricing
PageFly offers a free plan if you just want to test it out. The silver plan starts at $19 a month, and the paid plan options get more expensive from there.
Peel keeps track of over 100 distinct variables for your shop and provides you with the data you need to make data-driven decisions. It will provide insights on growth rates, gross profit margins, client retention, marketing expenditure, order management, and a lot more.
Pricing
Peel offers a 15-day free trial, after which the monthly fee is determined by the quantity of orders your shop receives. Monthly plans start at $149 for up to 1,500 orders per month.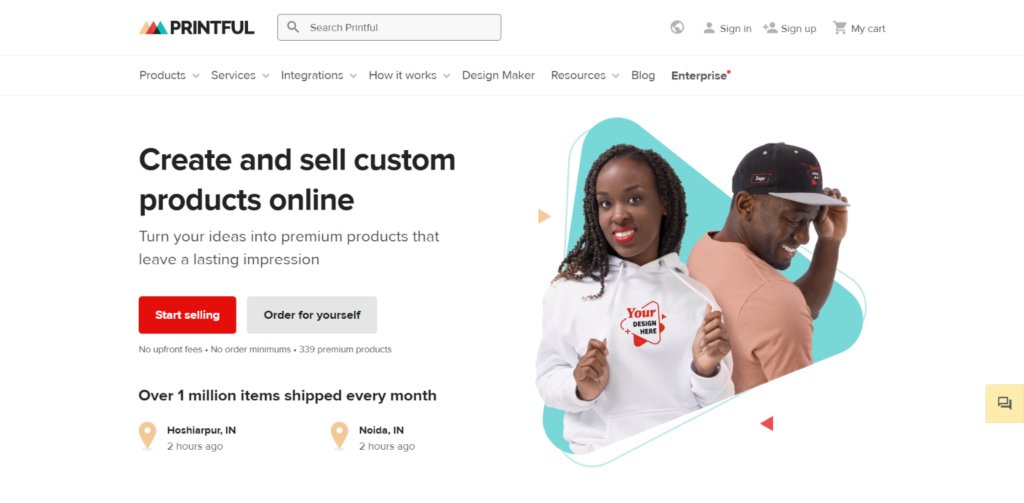 Printful offers dropshipping and print-on-demand services, as well as logo design and other creative services. You may also upload your own artwork to be printed on T-shirts, hoodies, blankets, and other items.
One of the most appealing features of Printful is that you, the shop owner, are not required to manufacture or ship any orders.
Pricing
There is a monthly cost of $29 plus a transaction fee if you want to combine Printful with your Shopify store.
Privy provides eCommerce stores with an all-in-one marketing platform. This means you can manage your email marketing, popups, and abandoned cart messages, set up a free shipping bar, and send SMS notifications, among other things.
Pricing
Privy is free to use for the first 100 mailable contacts. The Starter Plan costs $15 per month, while the Growth Plan costs $45 per month.
Shogun is a page-builder that allows you to construct unique stores. It also includes the capabilities necessary to create a headless commerce web app, allowing you to isolate the front end of your website from the Shopify back end. You receive all of Shopify's back-end capabilities, including checkout, but your consumers get a more user-friendly front-end experience.
Pricing
Shogun's platform has a variety of price options, ranging from free for one page to $999 per month for tailored business solutions.
Skio has a subscription gateway where consumers may rapidly update their subscriptions and log in without a password. It also offers unique client referral benefits in the form of group discounts, which can help retain customers. One of Skio's unique features is its mobile-friendly dashboard, which allows businesses to manage client subscriptions while on the go. It also offers a one-click checkout option, which the company claims boosts conversions by 72%. Furthermore, its group discounts attract new customers by encouraging users to refer friends to join their subscription.
Pricing
Skio offers a free 60-day trial, after which it charges a monthly price of $299 plus a 1% + $0.20 transaction fee for each membership. Every group subscription is also subject to a 3% fee.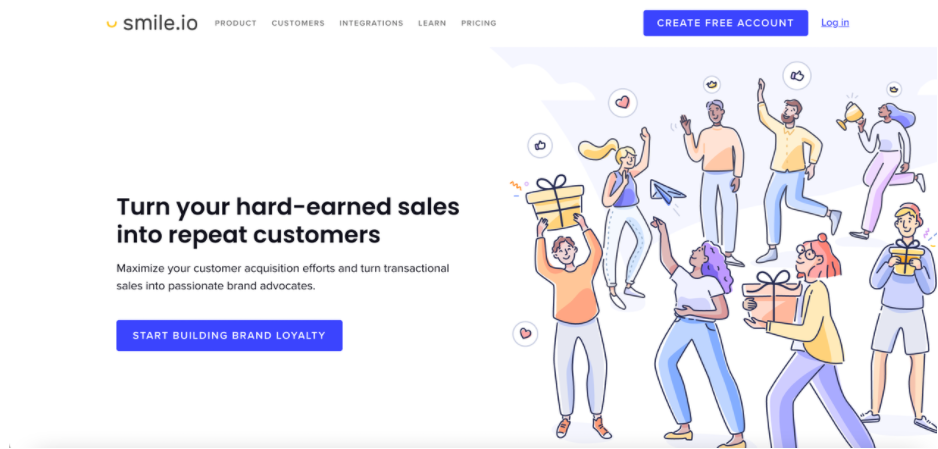 Smile.io lets you set up a rewards program for your business. Customers may earn points for their purchases, join a VIP club, and receive prizes for providing product suggestions or referring friends. Customers may become brand ambassadors for you in exchange for reward points. These points may be spent at your store, encouraging customers to return.
Pricing
The Starter Plan is $49 per month, the Growth Plan costs $199 per month, and the Pro Plan costs $599 per month on Smile.io.
Soona turns your products into professional pictures, GIFs, or videos for your store, enhancing the appearance and feel of your site. Because the importance of professional photography has never been greater. You may participate in the shoot remotely or in-person if you live near one of the sites.
Pricing
Soona's rates are based on what you order. Each photo is $39, and each video costs $93. Other add-ons are available for an extra fee.
Conclusion
We hope our list of curated Shopify apps for your shop was helpful. These apps may help you expand and develop your business by giving you the tools and assistance you need to put your ideas into action.
Further Reading