The most widely used WordPress plugin for eCommerce is WooCommerce. Whether you want to develop a small online shop platform or a huge one, it's excellent for running whatever size online store you desire. The Divi theme works well with WooCommerce. When coupled, Divi and WordPress create a robust eCommerce platform that stands out from the competition and looks fantastic.
They complement each other well, but there are several additions that might make them even better. Elegant Themes' Divi is a well-liked premium WordPress theme. On well over two million active installs.
Compared to the default WordPress version, it offers a number of benefits. For instance, you may simply alter the pages of your website using the editor's simple drag-and-drop functionality.
The drag-and-drop editor comes with more than 40 modules, including a header, footer, comment area, buttons, bar counts, contact forms, and many others. You may utilize pre-made layouts as well.
We'll examine the top 10 WooCommerce plugins for Divi and WordPress websites in this article.
The Elegant Themes team's Monarch plugin is another standout product. You may add social sharing buttons to the articles on your website and blog.
Monarch gives you more social media sharing choices, more places to add sharing buttons, and design customization possibilities.
The placement of the social sharing buttons is adjustable. For instance, you may utilize shortcode to make them appear at a certain place by hovering the mouse over an image, above the content, below the content, flying in from the side, popping up in the middle of the page, and more. Additionally, you may choose which social networking websites you wish to add the buttons to.
Create WooCommerce product carousels with the new Divi Product Carousel module, which is an addition to the Divi Builder. It can show products based on categories, recent sales, best-selling items, top-rated items, and highlighted items. Since it's a Divi module, you may edit any element using CSS or the Divi tools. You may import a number of pre-made designs by downloading them. It has both arrow and dot navigation, both of which may be customized. Add to cart buttons, autoplay, loop, center mode, slider transition, autoplay on hover, complex effects, and more may all be enabled or customized.
A third-party plugin for Divi called Divi Plus was created by Divi Extended. You may add tools to the builder that have a variety of uses with its assistance. It gives you access to a huge selection of Divi modules, enabling you to extend or improve Divi and make even the most basic Divi sites useful.
Flipbox, Modal, How To Schema, Fancy Heading, Content Toggle, Form Styler, Logo Slider, Timeline, Twitter Modules, Facebook Integration, image masks, text highlighters, text animators, bar counters, and more features are among Divi Plus' features.
30+ pre-built websites, four more page builder extensions, 50+ starting templates, and more than 50 modules are all included in Divi Plus. The beginning templates are divided into groups based on the kind of applications they are used for, including construction, photography, and agencies.
A supplement to the Divi Theme and a part of the Divi Page Builder is the Divi Toolbox by Divi Lover. It also includes a number of Divi custom modules and useful features that improve Divi Page Builder's functionality in addition to extensions.
It is particularly helpful for those who want to quickly and easily edit their Divi website, but don't want to or are unable to enter HTML or CSS codes. The toolbox is completely and simply integrated with the Divi Customizer, making it appropriate for both novices and experts.
The interface includes customization options for headers, footers, mobile menus, and blogs. Additionally, you may choose among typing effects, 3D tilt effects, particles, parallax scrolling, and pop-ups.
You can see, design and update events on The Events Calendar directly from your Divi Visual Builder by using the Divi Events Calendar Plugin. The WordPress calendar plugin by default is called Events Calendar. It functions with Divi, however adding it to your Divi layout requires the usage of a shortcode.
From the WordPress dashboard, stylistic choices are offered by both Divi and The Events Calendar. However, this makes incorporating the aesthetic into the Divi's layout difficult. To address the issue, Divi Events Calendar renders The Events Calendar as a Divi module.
This module has over 105 parameters that you may use to show your events in a lovely list or grid. You may display, conceal, modify, and style any module element using the Divi settings.
Divi Ghoster is a fantastic plugin that will increase the value of your website's brand. With your logo, brand name, colors, and other elements, you can use it to change any Divi branding on the page builder, plugins, and themes.
For running a WordPress site covertly, use this Divi Ghoster. All of Divi's plugins as well as your WordPress admin panel will be hidden from theme detectors.
In this way, important information about the structure of your website cannot be discovered by clients or rivals using the information about your theme and plugins.
You can add over 2800+ new configurable icons, including Google Material Design icons with over 16 theme categories, to your content and landing pages after installing Divi Icons Pro. It functions in tandem with the Divi Builder.
You have greater creative freedom with your typographic design thanks to the FontAwesome collection of over 1,295 open-source icons included in this Divi plugin.
Notably, Divi Icons Pro has a sophisticated search feature that enables you to look up and filter for the icon of your choice in the Divi collection.
If you want to make your Divi website mobile responsive, especially for your audience, Divi Mobile Menu by Divi Engine is a handy little plugin that will simplify your life.
You have an unlimited number of menus, sub-menu, and hamburger options with this mobile-friendly Divi plugin, and they can all be personalized to match your branding aspects.
In addition to mobile views, Divi Mobile Menu also enables you to change the menu appearance for desktop and tablet viewing.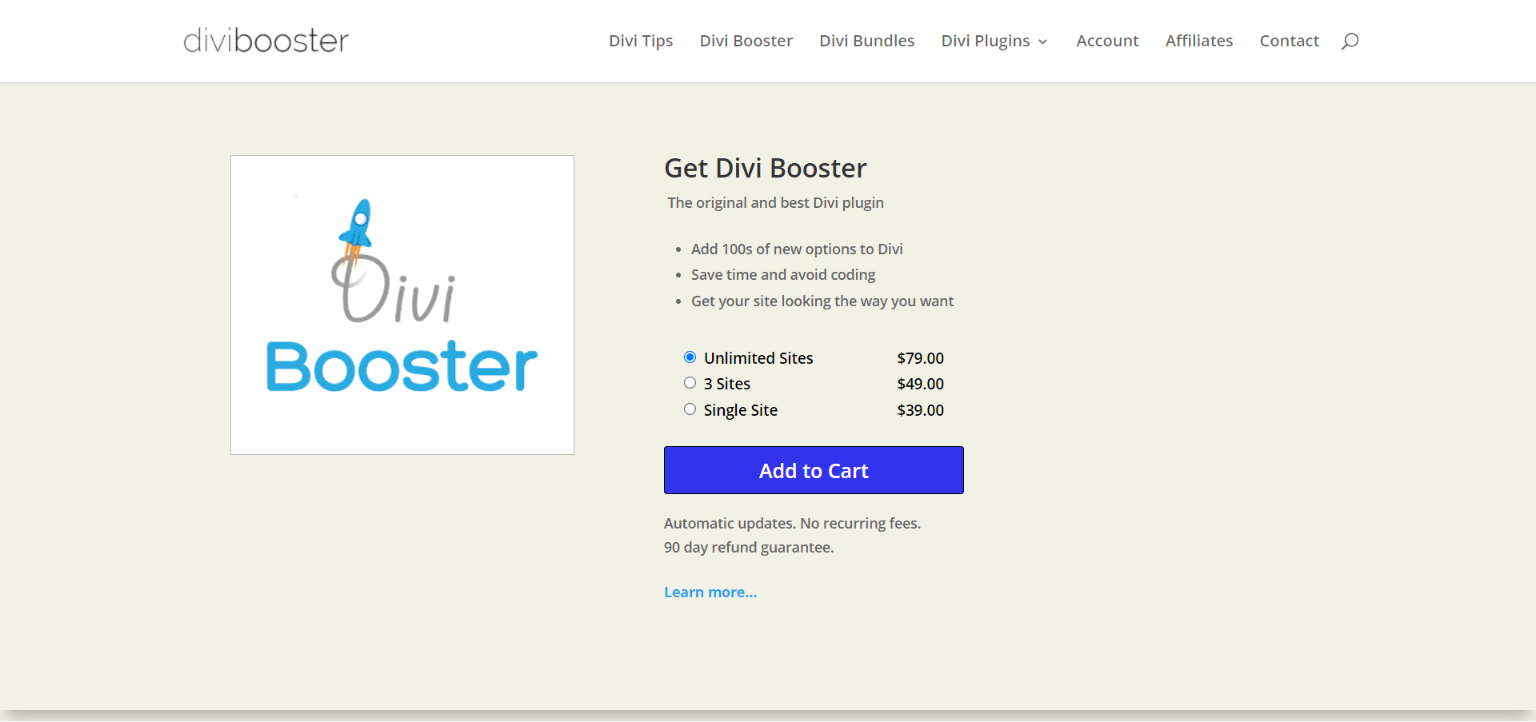 With the help of the excellent Divi Booster plugin, you can easily add countless customizations to your website by just clicking a button or ticking a box. This saves you from spending endless hours fiddling with coding to get your website to look the way you want it to.
For instance, you may alter the size of your header, modify the appearance of one page while keeping the appearance of all other pages, and much more.
In addition, Divi Booster includes a huge selection of features that make it simple to use and give you useful information that can be turned on or off with a single click.
Divi Booster eliminates post-height cropping and enlarges featured photos without stretching them.
Every company should use the visitors on its website to grow an email list. Unless you get their email address, most website visitors who leave won't come back or hear from you again.
Building an email list may be quite difficult, but emails offer you a direct way to speak with potential consumers.
With Divi and Bloom, you can accomplish it quickly. There are more than 100 registration form templates available, and each one may be entirely customized, down to the placement of the form's fields.
Conclusion
That concludes our list of the top 10 WooCommerce plugins for Divi and WordPress websites. The plugins bring several strong and useful capabilities to both WooCommerce and Divi, and they're simple to use. Many have free versions, while others have paid editions that include many more new features. These plugins are worthwhile to look at if you're interested in giving your WooCommerce and Divi websites some useful capabilities.
Further Reading