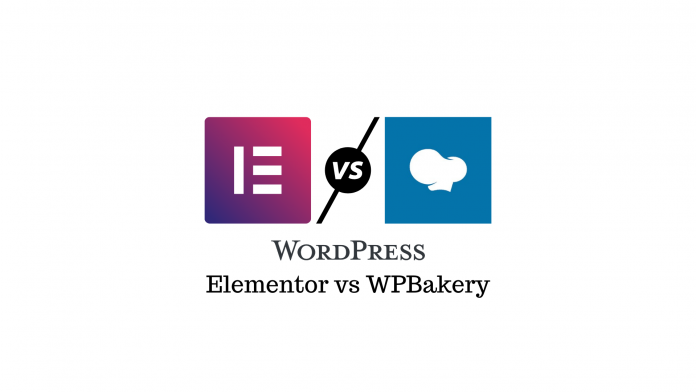 Elementor and WPBakery are two of the most well-known page builders among WordPress users today. The two page builders specialize in different aspects: one, a modern page builder that offers a lot of page customizations, while the other, an easy-to-use tool that makes professional page building anyone's cup of tea.
So it's understandable why so many WordPress website owners have a hard time choosing between the two. In this article, we'll make a quick comparison between the Elementor and WPBakery page builders based on factors like layout, page structure, blocks, templates, page building process, pricing, and support.
Layout and Page Structure
The Elementor page builder separates its layout into an editing area and sidebar that holds both widgets and their respective options along with page settings and other action buttons like device previews. Though this means that you have a smaller editing area to work on, it won't be obstructed by any pop-ups as everything else is neatly tucked to the side.
On the other hand, the WPBakery page builder's frontend has a slightly cleaner layout made up of a huge editing area and a toolbar at the top. However, you'll have to deal with popups that cover part of the screen and need to be moved depending on the part of the page you're editing.
Moreover, the page builder also has a backend editor which you might need to use to make adjustments from time to time. And even though you can switch between the frontend and backend editors with a single click, it can still become a hassle for some users.
Despite the different layouts, both page builders structure content into rows, columns, and blocks. Note that Elementor refers to blocks as widgets and WPBakery calls them elements.
Here's how the two page builders' rows, columns, and blocks look like.
Blocks and Templates
Elementor offers a long list of free and premium blocks to help you build any page you want. You can drag and drop blocks like heading, video, spacer, login forms, price table, blockquote, and image carousel to list a few. Moreover, plugins like WooCommerce and Essential addons for Elementor add even more amazing blocks for building your page.
WPBakery also offers a wide range of useful blocks by default, with everything from images and text to Google Maps and Pie charts. Just like Elementor, you can add custom elements using addons like Elegant Elements for WPBakery Page Builder.
Though page builders make it easy to create good-looking pages on your site, designing a page from scratch and creating it one element and setting at a time can absorb a lot of your time and energy. 
A page builder that offers pre-built templates that can easily be imported and edited to suit one's needs will definitely have an edge over those who don't. Both Elementor and WPBakery offer templates built in the plugin, though they have slightly different approaches.
WPBakery lets you choose from more than 85 page templates to speed up your page building process. In the template library, you'll find templates for about pages, article groups, hero sections, services list, image blocks, and more. All templates can be imported with a click and are fully editable.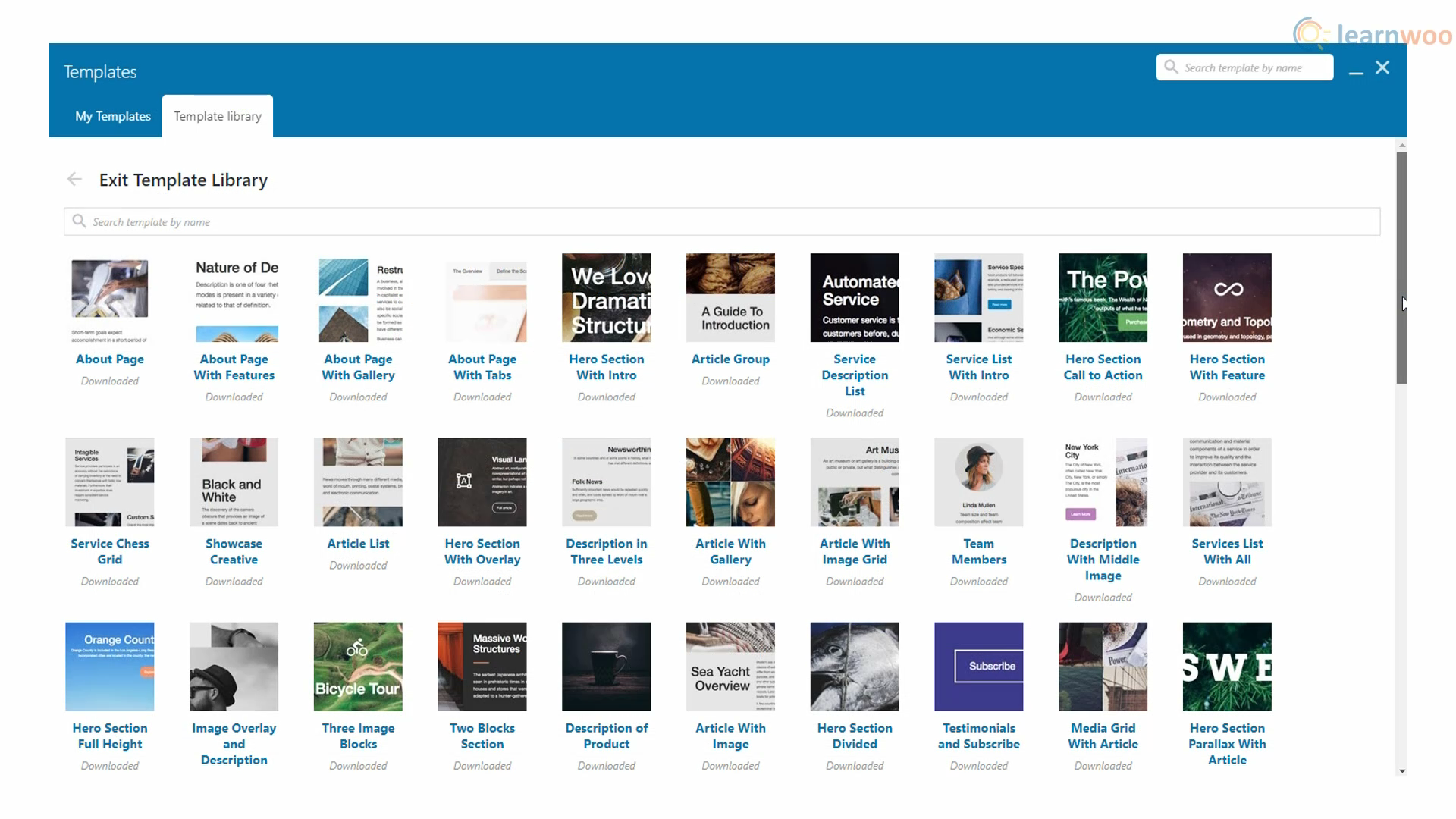 On the other hand, Elementor offers two types of free and pro editable templates: page templates and block templates. While you can import an entire pre-built page using page templates, block templates can be used to build a professional page one section at a time.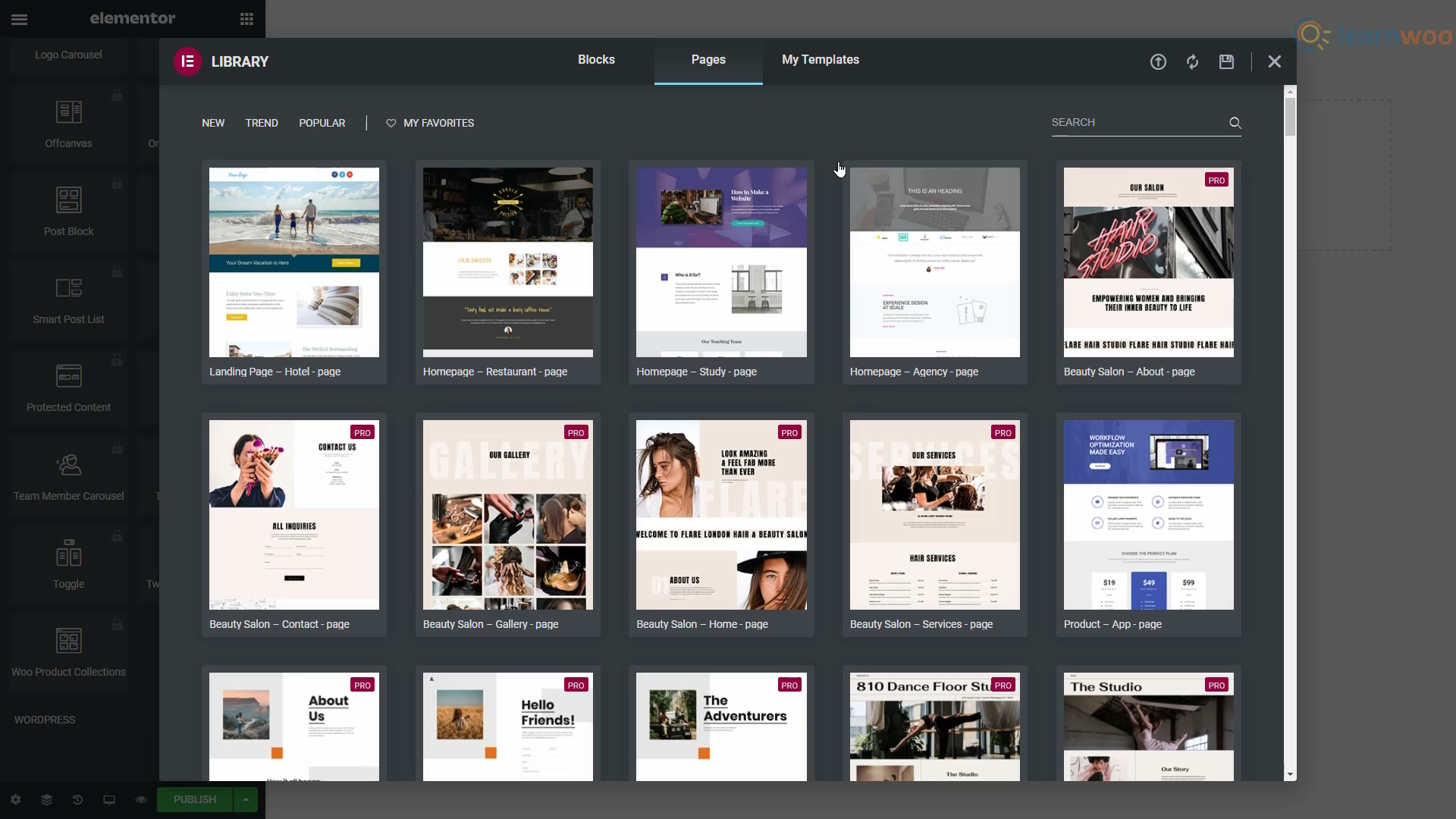 Page Building
Effortless page building is a huge focus for both Elementor and WPBakery. The row, column, and widget structure makes building a page intuitive.
You start by adding rows and selecting the number of columns you want to divide it into. You can then select a block from the list and insert it into a column. In WPBakery, you'll have to click the plus icon and select a block from the pop-up, while Elementor lets you drag and drop the block from the sidebar.
All elements in both page builders — rows, columns, and blocks — have their own set of customization options. In Elementor, these customization options are divided into three tabs: Layout, Style, and Advanced.
The Layout tab focuses on the element's positioning and size by letting you customize settings like width, height, and alignment. The Style tab helps you change the element's appearance with settings like background colors and typography settings. While the Layout and Style tab may have different options depending on the page element or type of block you're editing, the Advanced tab will usually have the same set of options focusing on margin and padding, motion effects, and custom CSS.
On the other hand, WPBakery Page Builder splits its customization options into two tabs: General and Design Options. The General tab features element and block-specific settings while the Design Options tab lets you set the margin and border. For example, in the image below, you'll find WPBakery's customization options for an image block.
In the General tab, you can make settings for the image's title, source, size, caption, alignment, style, on-click action, and CSS animations. If you want to add a border to the image and set a margin and padding around it, the Design Options tab does the job.
Pricing and Support
Elementor offers five premium plans ranging from $49 dollars to $999 depending on the number of websites you want to build. However, the free version with 40+ basic widgets and 30+ templates is plenty to get started on.
If you need help, you can use the help center, FAQs, video tutorials, and an active community as well. Moreover, Pro users get premium 24×7 support.
When it comes to WPBakery Page Builder, it has two one time payment licenses of $45 and $245 for a single site and a SaaS application respectively.
WPBakery Page Builder comes with extensive documentation and tutorials to help you get started. If you have any questions, you can open an online support ticket too.
We hope we've answered all your questions regarding Elementor vs WPBakery. If you have any more queries, feel free to leave a comment below.
If you prefer a video version, please check out the video below:

Further reading