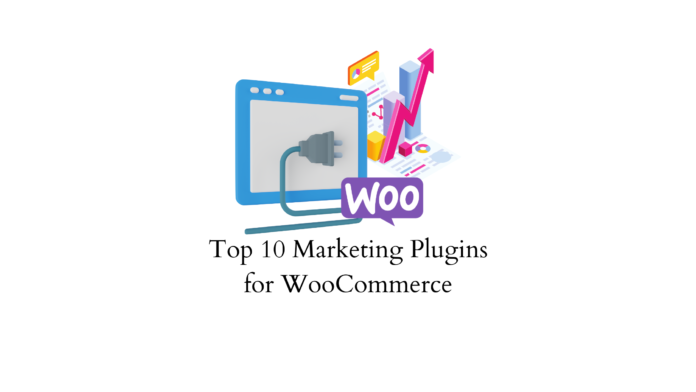 Last updated - November 11, 2023
The fact is that no matter how good your business and products are, people won't just show up and invest their money. Marketing efforts are crucial to give your business the push it needs.
Even a massive conglomerate like Coca-Cola is aware that marketing efforts, building your brand, generating sales, and focusing on UX are all activities that must be continued in order to increase sales and maintain consumer loyalty.
While the attempts to market your business can be rather tedious and painstaking, there are marketing plugins, extraordinary tools, that can execute marketing campaigns and expedite them in the due process.
Here in this article, we have listed 10 of the best marketing plugins that WooCommerce sites can use to increase their traffic. Happy reading!
Why does your WooCommerce Store need Marketing Plugins?
Help Automate the Marketing Process
Marketing plugins, essentially, are tools that help automate the marketing process. Since automation is an ongoing trend it is always good to have it in the marketing sector as well. Generally, marketing is a time-consuming process; however, with the help of marketing plugins, you can entirely reduce the time you spend on marketing by less than half.
Saves Loads of Money
More often than not businesses spend a lot of money on the manual marketing process, which is slow and sometimes futile. In the unfortunate event, that you do not get the results you were looking for from your marketing effort, you lose the money you invest.
However, buying a marketing plugin is a one-time investment that is much less when compared to a manual marketing process. You begin to save a lot of money upfront and the results are also more than impressive.
Less Need for Human Intervention
As mentioned earlier, marketing plugins help automate the marketing process. This means that once you install the plugin and set it up, it will consistently get the job done without having someone monitor the workflow.
This is highly efficient for any business organization since the manpower can be focused on the productivity of the organization rather than having to oversee the marketing process. Any process that requires less human intervention is a value addition.
Benefits of Marketing your WooCommerce Store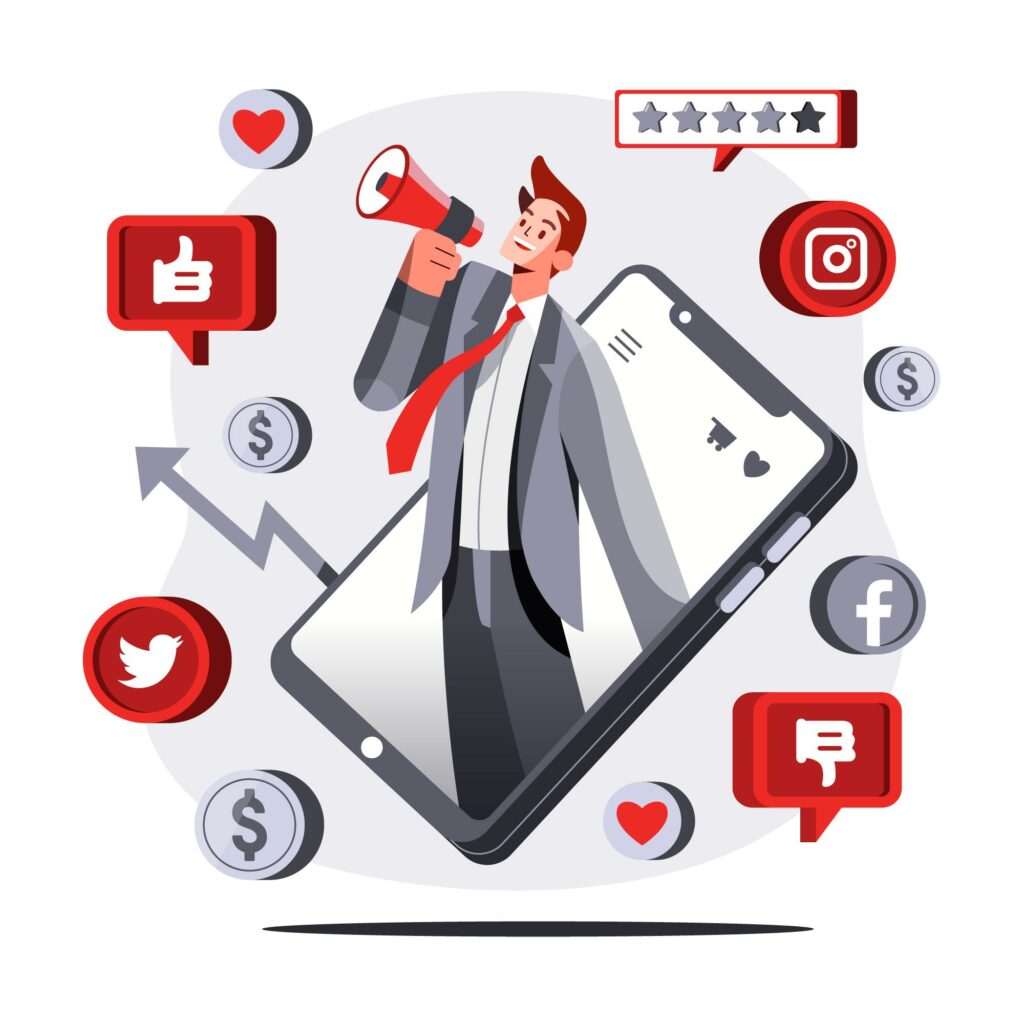 Marketing your WooCommerce store can boost traffic to the website and direct customers through the entire shopping process. However simple the overview may seem, marketing provides an array of benefits to your business and we have listed a few of them in this section.
Increase Lead Generation
Maximized lead generation leads to better lead conversion and lead conversion leads to customer retention, which then translates into higher Return on Investments (ROI). Therefore, to maximize the return on your investment (ROI), you can refine and direct your advertisements to target demographics.
Average online users have developed a blind spot for randomized or wide-ranging banner advertisements, but you may fight ad blindness by concentrating your online marketing efforts on a specific target market utilizing customer data.
Boost Brand Awareness
You can have the best products at the best price, with the customer experience yet, but if nobody is aware of your brand then all that will be for nothing. Brand awareness is a crucial part of running a successful business.
Your business can become a global brand once masses of devoted customers and clients begin to rely on your business' eCommerce services and products. And good marketing practices can make this happen and create a positive impact.
Create Customer Loyalty
If not for a loyal customer base no business organization can survive, especially with the cutthroat competition that exists. Creating customer loyalty is everything that a business works and strives for.
By integrating the best marketing strategies and processes, you can witness organic growth in customer loyalty. Marketing serves as a conduit for the customers to experience your business' deliverables in the most enjoyable manner.
Top Marketing Plugins
Optinmonster
Optinmonster is a remarkable optimization, conversion, and lead generation plugin. It has excellent customizing tools that might help you get more subscriptions and prospective customers from your website's visitors.
By using onsite redirection and developing targeted messaging, Optinmonster eCommerce solutions will assist you in lowering cart abandonment, which ultimately enhances your sales. The premium and paid versions of Optinmonster include robust features for acquiring customers and generating leads.

Follow-Ups (By WooCommerce)
Follow-Ups is one of the best email marketing plugins for WooCommerce stores. Follow-Up, developed by 75nineteen media, enables users to automate email and Twitter exchanges. After subscribing, you have a year's worth of access to updates and product support.
Follow-Up emails allow you to tweet and contact current and potential clients, create automated promotional communications, monitor the success of emails sent, customize the email and campaign templates, and overall, boost the email system of WooCommerce.
Rafflepress

Rafflepress is perhaps the best WooCommerce giveaway plugin. You can run giveaways with this incredible plugin, which is an excellent marketing strategy. You can instantly make engaging giveaways for your WooCommerce store.
Gaining more followers on social media might help you increase eCommerce sales. Conducting a giveaway campaign is a fantastic method to grow your social media following and enhance interaction.
For instance, they could invite a friend, follow your profile, or post your material on social media. You can choose the start and end dates for the giveaway using the plugins, and they can also assist you in announcing the contest's winner.
Beeketing
Beeketing is perhaps one of the greatest marketing automation plugins on the market today. It contains tens of marketing techniques that are intended to boost average order values, improve conversion rates, and cultivate devoted consumers in a single plugin.
The enormous Beeketing for WooCommerce plugin features in excess of 10 notable built-in capabilities that each eCommerce store should use to increase conversion and sales, including upsell and cross-sell, scheduled emails, product suggestions, destination pop-ups, and testimonials.
This plugin is completely customizable, which is another added benefit.
WPLoyalty – Points and Reward system for WooCommerce
WPLoyalty – Points and Reward system for WooCommerce is one of the popular plugins to implement loyalty programs on your eCommerce stores. Implementing WooCommerce loyalty programs can increase your customer engagement and sales and boost your revenue. Most importantly, you can stand ahead of the competitors.
WPLoyalty has many unique features; it has a user-friendly interface and a chat-like launcher widget that helps customers to discover the rewards quickly. You can also provide points and rewards like a fixed discount, percentage discount, freebies, or free shipping.
Additionally, WPLoyalty allows you to start a referral program and help you acquire new customers. It will enable you to create unique referral links for each customer and helps you reward both existing customers and new customers in a simple way. You can create levels/tier programs for your loyal customers and reward them with unique, exciting discounts.
Newsletter Subscription
You can provide your customers the option to subscribe to email lists from CampaignMonitor and MailChimp by using the Newsletter Subscription plugin for WooCommerce. You can achieve this by leveraging a customized settings screen provided by the plugin.
When you install the plugin you will receive access to the product for a year, as well as support and updates.
Integrating with CampaignMonitor and MailChimp is made simpler by the Newsletter Subscription plugin for a better customer experience. You also get assistance with including MailPoet, a plugin for managing newsletters.
Recent subscriber activity is displayed in the dashboard widget of this addon. Users can subscribe using the widget, which can be added to any page. The MailChimp Ecommerce360 service is also compatible with it.
Overall, it makes it possible for you to compile adequate email campaign analytics.
All In One SEO (AIOSEO)
AIOSEO is one of the most effective WooCommerce plugins for enhancing your SEO strategy. It's an excellent tool for maximizing your SEO efforts and increasing the visibility of your WooCommerce store on search engines including Google.
Every component of optimization is done with the primary goal of increasing user experience and client base in mind.
As a result, by using AIOSEO, you can produce better content and adhere to the best SEO techniques. You'll get the correct kind of natural traffic to your website with the right SEO strategy in addition to regular organic traffic.
You may accomplish this with the use of AIOSEO, which also offers a site audit checklist, intelligent XML sitemaps, on-page analytics, and other tools.
The product pages are the central focus of an eCommerce store. You can make use of unique functions offered by AIOSEO created especially for WooCommerce product page SEO. It ensures to optimize your store's product pages so that your users may connect with you more quickly or even draw in new users.
WooCommerce Instagram
With the help of the WooCommerce Instagram Extension, employing Instagram to promote products is made much simpler. Naturally, for this plugin to function, you must have a legitimate Instagram account.
Using a specific hashtag in the content box allows you to display Instagram photographs of your products when you integrate the WooCommerce Instagram plugin. You can also use beautiful Instagram images on your website thanks to this plugin. Moreover, it is incredibly user-friendly and straightforward to set up.
Additionally, it enables WordPress users to link to their Instagram accounts. Use a hashtag for each product you want to be featured on the website to display its Instagram photographs. This is useful if you want other people to witness how customers genuinely use your products.
PushEngage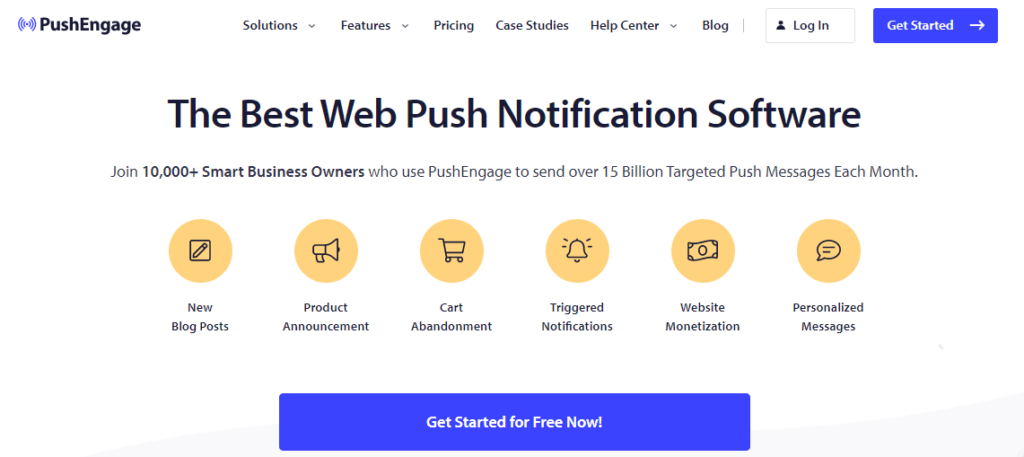 PushEngage is by far one of the best web push notification plugins available for WooCommerce businesses available on the market. With this plugin, users will be able to receive the relevant messages via push notifications, which encourages them to visit your WooCommerce store again and take action.
Push notifications, which send communications to users' mobile or desktop browsers, may even entice lost clients to return to your website.
For instance, it will send reminders every time you introduce a new product offer, release a new blog article, send reminders for abandoned carts, inform clients of a price reduction, and much more.
Moreover, configuring push alerts with PushEngage is easy and takes only a few minutes. A/B testing, segmentation, triggered notifications, drip marketing, offline communications, and more proficient features are also included.
AutomateWoo
Although it is not free, AutomateWoo is a feature-rich WooCommerce marketing plugin that provides adequate value for money. Support and upgrades are included with every license for a full year.
This plugin can help your WooCommerce site with a wide range of online marketing demands. It can be used by WooCommerce store owners to automate their online marketing chores.
For instance, it will help remind customers who have abandoned their carts with items in them. The extension can also be used to periodically send out dynamic, tailored coupons to a specific group of customers.
This can also be used to automatically email customers after a product purchase asking them to publish reviews or provide feedback. It also has the ability to notify customers by SMS. Additionally, you can utilize it to regularly entice away inactive consumers with unique offers.
MonsterInsights
The data you require, including conversion efficiency, transactions, income, the average value of orders, and more, are used by MonsterInsights to assist you in monitoring the operation of your website.
It's a fantastic WordPress plugin that makes it simple to set up conversion tracking for WooCommerce and global web monitoring across a wide range of devices and campaigns with just a few clicks.
Real-time user tracking for your website is possible with the plugin. Ad clicks and affiliate links can both be tracked using this plugin.
You may get a more comprehensive understanding of your website's operations with MonsterInsights' page-level metrics. To ensure that your eCommerce site functions as it should, you may employ this tool to get a thorough knowledge of each page and post individually.
Marketing Channels you should be aware of
Having a better understanding of marketing channels will allow you to pick the best-fit marketing plugin for your WooCommerce store and plan your marketing strategy better.
Content Marketing
Content marketing for WooCommerce businesses is a deliberate and covert method that businesses can employ to create awareness. In contrast, conventional marketing strategies seek to impress and captivate potential clients. For long-form dialogues that create a client base through interpersonal ties and shared ideals, relevant content marketing strategies can include blogs or podcasts.
Email Campaigns
Automated email marketing campaigns can be used by small businesses and online merchants to create targeted email lists and update current customers on offers and new merchandise. Your organization may address conversion problems like cart abandonment by using email notifications with clear subject lines.
Influencer Marketing
A new service or product can be effectively promoted to a certain customer base or niche groups via a social media marketing approach. A social media influencer can promote your brand via their content, reaching hundreds and thousands of followers on various social media sites. A referral coupon with a discount reward will frequently be included in your affiliate marketing message to bring in new consumers and monitor the conversion rate.
Conclusion
Marketing is a non-negotiable part of your WooCommerce business, hence by using a conventional marketing process you would end up spending more money, time, manpower, and effort. However, you can minimize all the abovementioned aspects by simply integrating a marketing plugin.
With this article as a guide, you can make the best informed decision in picking the right marketing plugin and employing the best marketing strategies for your WooCommerce business.
Further Reading