Last updated - March 1, 2022
One of the most important aspects that influences an eCommerce purchase decision is the shipping cost. So as a store owner, you may want to calculate accurate shipping costs based on the product and the destination. You may also have different shipping carrier options to send a product to the customers. But how will you identify the best option when you have a choice of multiple carriers. In this article, we will present to you some of the best WooCommerce shipping calculator plugins that will help you determine shipping rates more accurately.
This plugin helps you seamlessly calculate shipping rates of different available carriers based on the packages as well as the location of both sender and buyer. Customers and store owners will be able to choose their preferred options from available shipping carrier services and their delivery estimates. Furthermore, the plugin offers pre-defined packages as well as an option to create custom packages based on the weight and dimensions of items in the order.
Additionally, you can add a handling fee to the service, and generate shipping label and tracking link as well. The plugin also allows store owners to generate packages in bulk and customize the appearance of the shipping calculator. Another standout feature of the plugin is that you can restrict access to the shipping calculator to only certain user roles based on your store strategy.
Features
Easily calculate shipping rates based on package and destination from multiple available shipping carriers.
Access the services of FedEx, UPS, USPS and Canada Post through EasyPost API.
Choose from predefined packages or create custom packages.
Generate shipping labels and tracking links.
Add a handling charge to the shipping service.
Create multiple packages simultaneously.
Restrict access to shipping carriers only to specific user roles.
Customize the appearance of the shipping calculator.
The cost of the plugin is $79 for a single site license.
Though this plugin won't provide an option to display a shipping calculator, it helps you calculate shipping rates based on a large range of parameters. You can calculate shipping rates based on order, item, line and shipping class. Also, you will be able to define rules based on weight, number of items, price, etc. Furthermore, the plugin lets you add costs per row, per item cost, or per weight unit. It has an intuitive interface, and will help you set up complex rules for shipping cost calculation.
Features
Create multiple table rates per shipping zones.
Calculate shipping rates based on different parameters.
Define rules to calculate shipping costs based on product weight, number of items, shipping class, etc.
Add extra charges by setting a percentage value or per item, row or weight unit.
The price of the plugin is $99.
Cost Calculator Builder is a handy and efficient tool. It will help you to effortlessly build a cost estimation calculator for your website. Your customers will be able to know the cost estimation of your product swiftly and without too much hassle. Cost Calculator Builder enables you to create any sort of estimating form in a few simple minutes. The plugin has a drag-and-drop calculation form builder. You may also construct endless calculation forms and place them on any webpage.
The best part of this calculator is that it's not limited to one type of service. You can use this plugin for a variety of services. From Hosting service to Trucking and car rental services, this plugin can be used for all kinds of cost estimation. When you install the Cost Calculator Builder, you get to import some demo calculators. Those will give you an idea about how the elements work.
Features
There's Drop Down Menu, Checkbox, Toggle Field and Radio Field to choose options from.
Range Slider, Multi Range Field (Pro Feature) and Quantity Field will allow the customer to select the range or quantity of a product.
Total Description will allow the admin to set the calculation according to their needs.
There's an option for HTML Code to section the calculator. And another element is a Text Box where customers can write their requirements.
The Pro Version comes with Date Picker. This allows the customer to pick a date for a service. And the dates can be selected both within range or without range.
The Pro version also has Image Dropdown with price and File Upload Manager where the customer can upload files.
Conditions can be set for cost estimation in the pro version as well.
Contact Form 7 integration is possible in the premium version.
With the pro version admin can set up multiple payment gateways like Stripe, PayPal and WooCommerce payment integration.
The cost of a Single Site License of this plugin is $29.99.
You can calculate shipping rates on your store based on a wide range of conditions using this plugin. Some of the conditions are product weight, order total weight, categories, total cart value, shipping classes, destination, etc. In addition, with the help of free add-ons the plugin facilitates per product shipping and bundled rate shipping.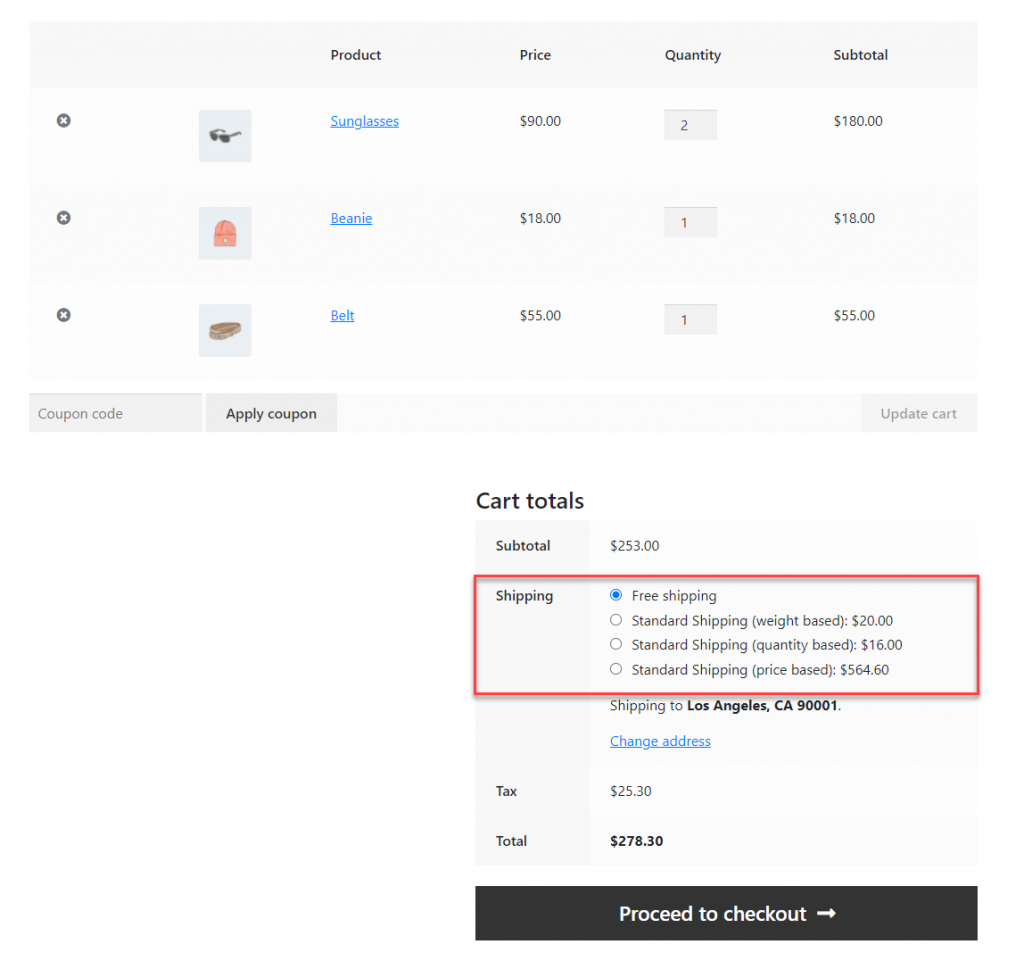 Features
Define shipping rates on your store based on a large number of parameters.
Set up handling fees based on the rules.
Easily configure shipping rates based on WooCommerce shipping zones.
Multiple calculation options such as percentage based on unit based.
Smooth integration with WooCommerce Measurement Price calculator.
In-built translation for German, and supports WPML.
For a single site, you can get this plugin at $69.
This module with the Booster for WooCommerce plugin will help you customize the default shipping calculator on WooCommerce Cart page. You can enable or disable the city, state and postcode fields. With the premium plugin bundle, you can customize the Calculate Totals and Update Totals buttons.
Features
Customize the default WooCommerce shipping calculator.
Enable or disable different fields such as City, State and Postcode.
Enable Force Block Open.
Customize the button labels.
You can get the plugin for a single site at $99.99.
You will be able to get a lot of flexibility in configuring shipping methods and rates with this plugin. It will help you apply varied dynamic variables in setting up your shipping costs. Moreover, you can fix shipping methods based on the location, or enable or disable them based on payment options or other available shipping methods. Overall, depending on your strategy, you can offer shipping rates based on product, user or cart.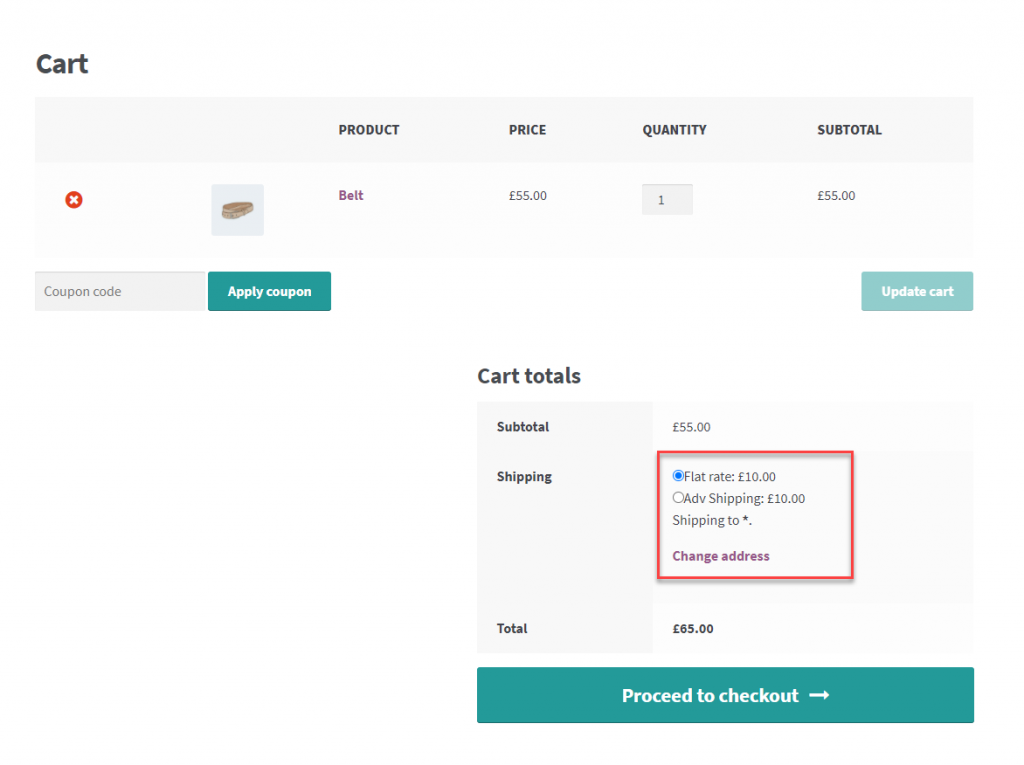 Features
Flexible option to configure shipping costs.
Set conditional rules to determine shipping costs.
Create rules based on location, product, user or cart.
Override shipping rules when free shipping threshold is reached.
Easily import or export shipping zones.
Supports WPML.
You can get a single site license of this plugin for $119.
This plugin lets you display a shipping calculator on your product pages so that your customer will be able to check before adding a product to Cart. You can place the shipping calculator anywhere on your site thanks to shortcode support. Moreover, the plugin lets you customize the display text as well as the appearance of the calculator.
Features
Display a shipping calculator on the product page.
Ajax-based for better customer experience.
Display the calculator anywhere using a shortcode.
Hide shipping calculator for specific products.
Extensive customization options including custom CSS.
The cost of a Regular License of this plugin is $27.
This is another popular option that offers extensive options to calculate shipping costs on your WooCommerce store. You can create shipping rules based on product weight, total price of products in cart, number of items, shipping classes, etc. In addition, the plugin lets you override calculations to allow free shipping over a certain order amount. Furthermore, you can exclude shipping methods based on user roles.
Features
Create unlimited shipping methods and rules for each of your shipping zones.
Define rules based on multiple parameters such as weight, cart line items, shipping classes, etc.
Detailed documentation and ready-made use case that customers can import.
Supports currency switchers and translation plugins.
You can purchase the plugin for a single site at $89.
If you want to calculate shipping rates on your store purely based on the distance between your store warehouse (origin address) and customer's location, then this is ideal for you. When you don't want to display real-time shipping rates of popular carriers, you can adopt this approach. The plugin allows you to specify a rate, which will be multiplied by the distance to the location entered by the customer. Moreover, for each shipping profile that you create, you can use different origin addresses. The plugin will automatically choose the nearest origin address when multiple addresses are available.
Features
Calculate shipping rates based on the distance between origin address and shipping location.
Create different shipping profiles with different origin addresses.
Define multiple shipping zones under each shipping profiles.
Configure shipping rates calculations per item or shipping origin.
Supports miles or kilometers.
Can be used in all countries.
You can start using this plugin with a free trial. After the trial, you can sign up for various pricing plans starting from $5 per month.
This plugin lets you offer an option to customers to check available shipping options to their area, and take an informed purchase decision. Based on the address entered by the customer, the plugin will display updated shipping methods and costs. More importantly, you can place the shipping calculator on the product page.
Features
Allow customers to check available shipping options before a purchase by displaying a shipping calculator on the product page.
Ajax-enabled for faster page loads.
Modify the position of the shipping calculator on the product page page.
Supports translation plugins.
You can download this plugin free of cost from the WordPress repository.
How To Use a Shipping Calculator Plugin?
We will demonstrate how to use a Shipping calculator on the frontend of the website. We will use the ELEX plugin for the demonstration. After you have successfully set up this plugin we can go ahead and see how to calculate shipping rates and print shipping labels. 
Open the dedicated page or link of the ELEX Shipping Calculator then go to the Shipping tab.

Here you can fill in the necessary details. Enter the sender details in the From section and the To section needs to be filled with the receiver details. Cross-check that the detail you entered is correct then click the Next button and proceed to the Packages tab.  
Choose between carrier packaging or custom packaging option then enter the package weight and dimension in these supported figures; in, cm, m, and mm.
You can even create bulk packages by simply entering product-specific details into a CSV file and uploading it using the Choose file option. For more convenience, you can Download the Sample Template and edit the file with the product's weight and dimensions. To include additional products use the +Add Another Parcel option. After you have filled the details in the packages tab you can proceed to the Services section.
This is the fun part, simply select the desired shipping service after exploring the available shipping rates and estimated delivery time. You will see shipping rates for USPS, FedEx, UPS, and Canada Post. When you have selected the desired shipping option you can directly proceed to the Checkout page.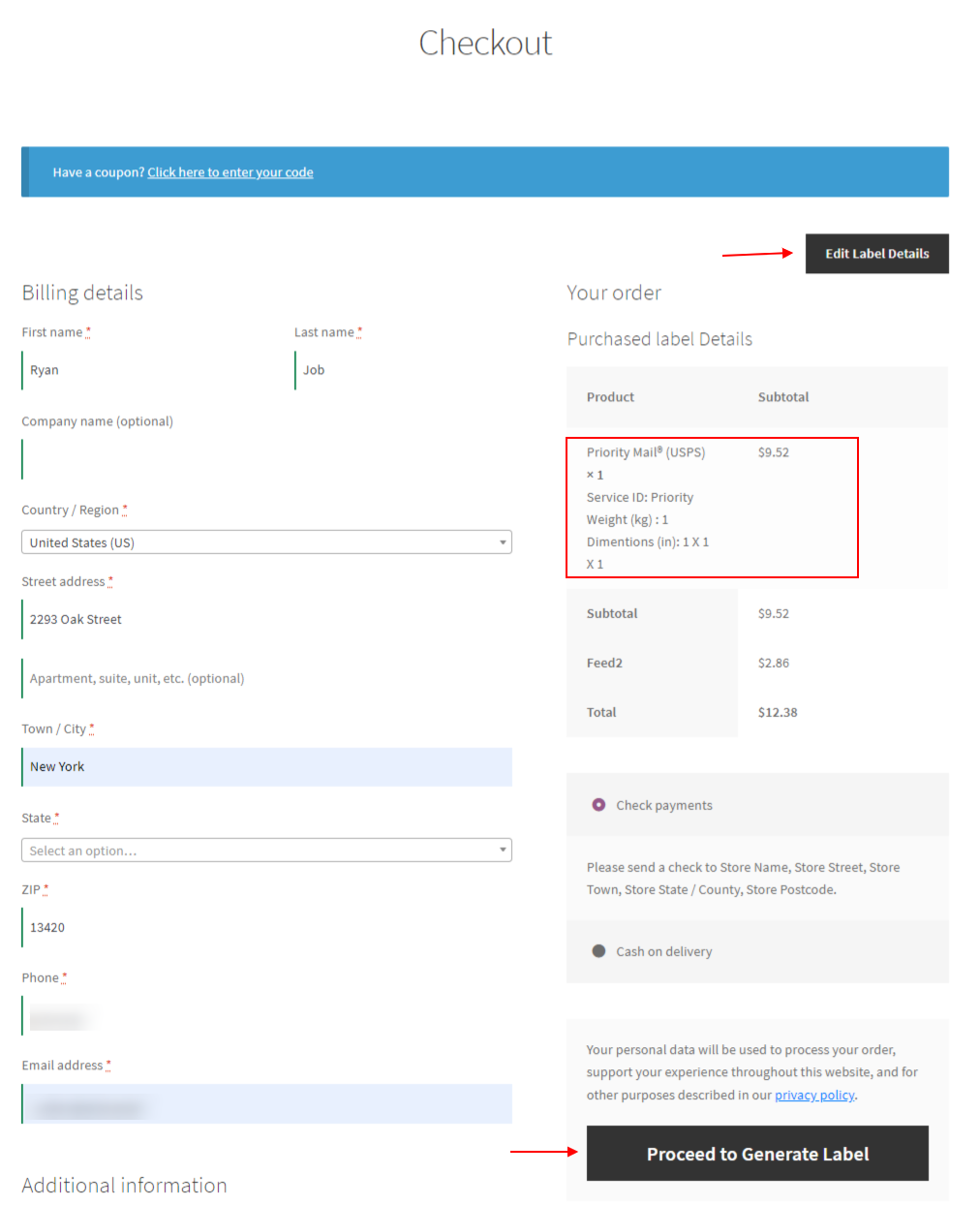 On the checkout page, you can place an order and also create a shipping label for the ordered item. Click the Edit Label Details button to make necessary changes for the shipping label and once done, click the Proceed to Generate Label button.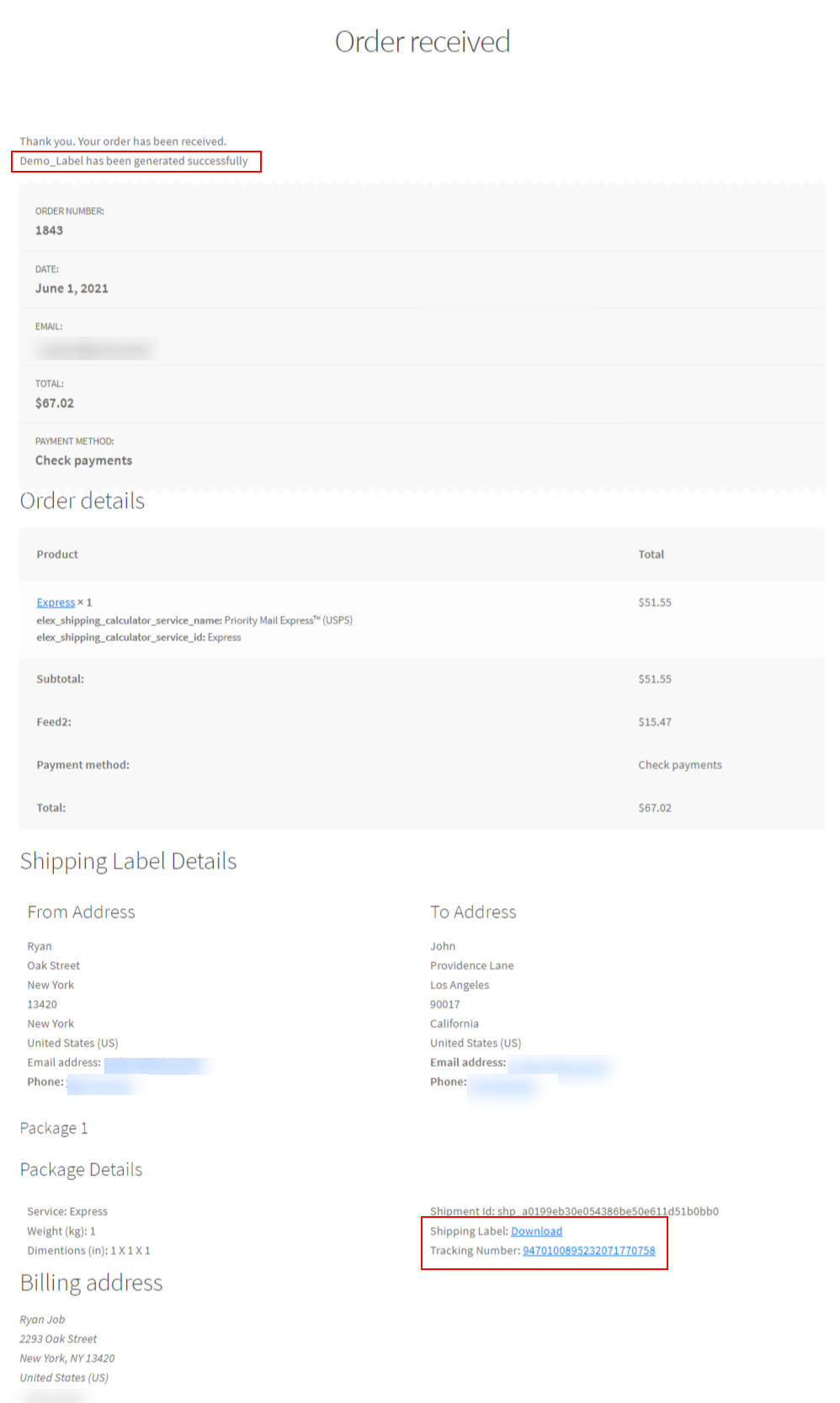 You can see that the shipping label option is showing a Download link and a Tracking Number is also generated. Click the Shipping Label download link that will direct you to a new page to display your shipping label.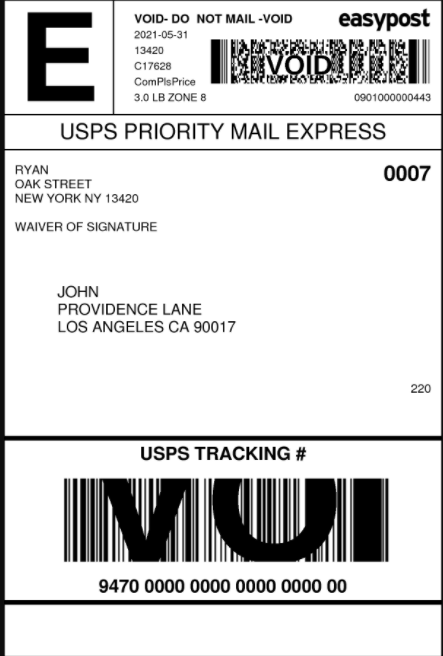 The admin can explore the My account > Orders section to recheck or customize the Label related details and access the tracking link.
Hopefully, these WooCommerce Shipping Calculator Plugins will help you improve the operational efficiency and customer experience on your store. Feel free to leave us a comment if you have a query.
Further reading