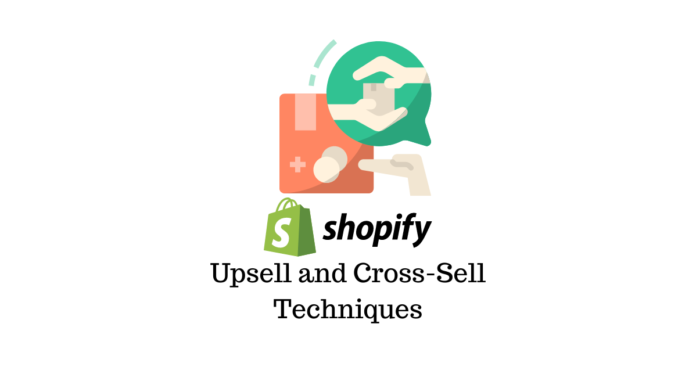 Ultimately, every Shopify business owner wants to know the most critical metric. "Does our marketing bring in more revenue?
This is where upselling and cross-selling enter the picture.
Cross-selling is simply recommending products to customers that are relevant to them. Similar to cross-selling, upselling is the process of urging customers to upgrade their orders. Theoretically, these concepts sound straightforward but are challenging to apply in practice.
Shopify Upselling Techniques
Here are some upselling and cross-selling techniques for Shopify store owners.
#1: Upsell Your Best-Selling Items
It can take time to upsell products effectively. Determine which products are worth upselling and calculate the most profitable price difference between the numerous versions of the same product.
Upselling your most popular products is the easiest way to get started. Since these products are already performing well, creating upsell offers for them would certainly make sense for your business.
You can start A/B testing to find a more profitable upsell offer once you've collected more data about how the deal is performing.
#2: Present Reasonable Alternatives
Always make upsell offers that are reasonable. Don't suggest a $300 electric shaver if the customer wants a $30 one. A subtle upsell is necessary to get significant value for minimal costs.
It is important to note that everyone cannot afford the most expensive versions of a particular product. Additionally, they might be able to afford it but aren't willing to spend that much.
Consider implementing down-sells to appeal to these types of customers as well. A down-sell offers a more affordable product or service to a potential customer who appears hesitant to buy.
#3: Offer An Incentive
Offering incentives that encourage customers to upgrade their original choices will make your upsell offers more effective.
Offering free shipping would be the best incentive if you'd like to increase online sales since 90% of consumers cite it as the number one reason they shop online.
Let your customers know if they order more than a certain amount, they will get free shipping.
Your upsells will be more effective if you provide free shipping, reducing cart abandonment.
#4: Upsell at Checkout
To complete the order, customers must have added a product to their cart and proceeded to the checkout page. This is the perfect time to upsell to them.
#5: Promote Add-on Services
Not all clients will require or want a superior product. Offering customers add-on services is an excellent way to upsell to them.
Additional services you may wish to offer include gift wrapping, support plans, extended warranty coverage, express delivery, installation or set-up, and customization.
It's an excellent opportunity to upsell with gift wrapping, in particular. During the holiday season, it's a surefire way to boost your average order value.
Christmas shoppers will appreciate the option of having gifts wrapped before shipping, thus saving them the trouble of wrapping them themselves.
Shopify Cross-Selling Technique
#1: Make Personalized Product Recommendations
Your store can make personalized product recommendations to your customers using predictive analytics based on their engagement history.
Depending on the customer's browsing history and previous purchases, an algorithm can help in cross-selling certain products. As it accumulates more data, the accuracy of the forecasts will improve.
#2: Promote Products With Clear Advantages
Be sure that any additional items you suggest for your customer will be relevant to the product they have already chosen. When you purchase protein powder from Misfits Health, you can add some protein bars for 10% off along with other "frequently bought together" items. Break up drinking a shake all the time by eating a protein bar.
#3: Group Your Products Together
Offer product bundles. The strategy involves providing thematically coherent groups of products. For example, 47Skin sells a three-product system.
The first cleanse, the second repairs and protects, and the third treats are among the three products. Using all three products together will result in greater efficacy than using just one product alone. Customers will line up for your product bundle if you offer a good deal.
#4: Instill A Sense of Urgency
By introducing time-sensitive offers, you can encourage customers to take advantage of your upselling and cross-selling opportunities. 'Fear of missing out may cause customers to act.
A way to get the most out of this technique is to pair it with a discount or offer. Offer your customers the chance to upgrade at a discounted price to the premium version. As a Shopify cross-sell, you may recommend another relevant item at a reduced price than usual.
To take advantage of these offers, customers must make payments within a certain period. Thus, you create a sense of urgency while adding value at the same time. Combining these two methods boosts sales.
#5: Include Discounts
Despite its age, discounts remain an effective strategy. You can use this practice effectively to promote upselling and cross-selling. Everybody likes a bargain, even if it's a small one. Use this strategy to get your customers' attention and then follow up with a deal that embodies value.
5 Cross-selling and Upselling Software for Shopify
You can find these Shopify upsell and cross-sell apps in the Shopify App Store. Several of these strategies include other approaches to increasing AOV, such as product bundling and AI-powered recommendations.
Additionally, one-click upsell is extremely powerful. By eliminating the steps of upsells/cross-sells, sales can quickly increase. Consider how popular phone payments have become – people don't like digging through their wallets for a credit card or cash. People will purchase from you if you make it easy for them to do so.
Bold Upsell
Bold Upsell offers a 14-day free trial. As far as plans go, you can join Starter for $9.99/month, Plus for $19.99/month, Premium for $39.99/month, or Pro for $59.99. You may think it's expensive, but Upsell Shopify Apps can boost your revenue, thus making it worth it.
ReConvert Upsell & Cross-Sell
Try out a 30-day free trial for the ReConvert Upsell. You can see if it increases your AOV during that time. According to how well your store operates, they offer different plans: free (limited to 50 orders per month), $7.99/month, $14.99/month, and $29.99/month.
Frequently Bought Together
In addition to providing recommendations and cross-selling, this Shopify upsells app also offers a 30-day free trial to measure its impact on your store's average order value (AOV) and performance. You can also choose from these plans: Free (up to 1,000 orders), $9.99/month (1,000 to 10,000 orders) or $19.99/month (over 10,000 orders).
Honeycomb
It's only free for 7 days. You won't see much impact on conversions or sales in this time frame, but you will get a good sense of the app and how it works. In addition, several plans are available: free (for up to 100 monthly views), $49.99/month (for 2,000 views), $99.99/month (for 5,000 views), and $149.99/month (for 10,000 views).
Upsell Recommendations – Free
With this app, you'll get a free upsell! The company does not charge for the trial; no monthly fee, and no commission charged. While it doesn't have the extensive functionality of the other Shopify upsell apps listed, you can use it to learn how it affects your Shopify store conversions if you're on the fence about trying one.
Upselling and cross-selling can give you an edge over your competitors. Don't ignore your most profitable market while expanding your client base. Nurture your relationship with your existing customers and see a massive improvement in your average order value and profitability.
Further reading