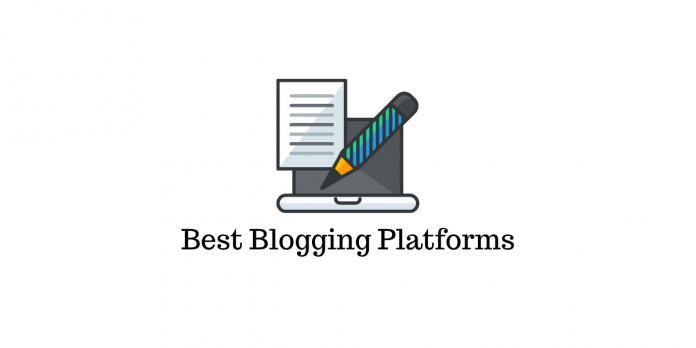 Last updated - December 5, 2022
Blogging is one of the most popular modes of communication in the digital landscape. You can use a blog for different purposes. A blog can be a personal space of expression, where you share interests on a personal level. On a larger scale, corporate organizations also use the blog as a platform to share their views. Blogs can also be a great option to promote your business as well. Whatever be the purpose of your blog, you need something that helps you add content in a structured fashion without hassles. You may have several other considerations like ease of use, maintenance options, the scope of customization, etc. In this article, we will help you choose the best blogging platform from the available options.
Things to consider when choosing the best blogging platform
If you are a beginner and want to choose a blogging platform, you need to consider some of the following parameters before choosing one.
Consider your technical capability
One of the first things that you need to consider before choosing a blogging platform would be your own skill levels. If you are an expert in coding and other technical aspects of web building, your concerns will be totally different from those of a beginner. This should be one of your considerations while going through the features of your blogging platform.
Budget
You will find blogging platforms in varied budget ranges. The amount of money you are willing to pay to set it up will be one of your concerns early on. You will find free, paid and freemium options to set up a blog. Based on the business scenario, you need to choose one of these options. In the freemium model, even though the basic framework will be free, you may have to pay for additional features. However, sometimes for a hobby blog, you may not have to invest in a paid blogging platform.
Nature of your blog
What kind of blog are you going to create? This is a very relevant question when you look to spot the best blogging platform. Are you planning something personal or casual? Are you getting ready to portray images in a professional manner? Depending on your intent, you may have to choose a different platform. So, before setting out to find the best blogging platform, it is better to analyze your requirements.
Ease of use
Naturally, ease of use will be a prominent factor when you try to choose the most suitable blogging platform. You should be able to create, organize and share content in a straightforward manner. It is a good idea to try out some of the shortlisted options to see how comfortable you are to work with it. There will be options that are more easy for beginners, and the tech-savvy ones may have their own preferences as well.
Possibilities of monetization
This is another aspect just like the intent of your blog that we discussed before. It is good to have an idea early whether you want to monetize your blog or not. When you start a blog, you may not be planning to make money out of it. But later on, if it is really getting popular, there are several options for you to monetize it. Sometimes, you may want to sell products or courses through your site. So, you have to understand the scope of monetization with your platform well in advance.
Search Engine Optimization
You need to check whether the blogging platform is search engine friendly. This is really crucial because a search engine optimized blog will bring you much more traffic than one that is not. So, you may have to consider what all specific features are available to make your content more visible to search engines.
Best Blogging Platforms
Basically, you may have to put in some time to evaluate the best blogging platform. Now, we will discuss some of the best blogging platforms from which you can choose.
WordPress is one of the most popular content management systems in the world. It offers a great platform to create a successful blog for both beginners as well as advanced users. Since it is a self-hosted platform, you will have to find a hosting name and register your own domain name. WordPress itself is free and has a lot of free extensions to add features and functionality. It is a versatile solution as you can design diverse blogs with the help of numerous themes that are pretty easy to configure. You can also find a large number of free and premium plugins to extend features as and when you need them.
If you are a beginner, you need to understand the differences between WordPress.com and WordPress.org. when you choose. You also need to understand the options available for hosting services and domain registration. Check this article to understand the basic steps to create a website from scratch as a beginner.
Pros
Highly flexible for design improvements and feature enhancements.
Great scope to scale. You will be able to transform your blog into any form in accordance to its evolution.
Multiple options to monetize your blog.
Numerous plugins and themes to help you customize your blog.
Search engine friendly content management options.
Cons
There can be a significant learning curve for absolute beginners. It may take a while to get yourself acquainted with the WordPress user interface.
Since it is a free tool, you may need to manage a lot of aspects of your blog such as hosting, domain name registration, security, backup, updates, maintenance, etc.
Getting help can be a little tiresome, especially for beginners.
Pricing
You can download WordPress for free. However, you will have to spend money on hosting, domain name registration, security, additional features, custom maintenance work, etc.
In contrast to building a blog on WordPress.org, WordPress.com helps you set up a blog including hosting and a custom domain for a price. There is even a free plan, which offers a WordPress subdomain and some essential features. However, there are a bunch of affordable plans to get a custom domain and dedicated support. There are higher-priced plans, which you can opt for as your blog becomes more popular.
WordPress.com offers more than 350 themes, which you can choose from to create a blog of any style. Moreover, you can build your site effectively with the help of effective search engine optimization, social media sharing, and analytics tools. Automatic backups, spam protection, and continuous monitoring can also get you a hassle-free experience with WordPress.com. In addition, there are several options for feature extensions as well.
Pros
No need to worry about choosing a hosting service provider.
Free domain name registration for one year.
Easy setup and configuration options for beginners.
Automatic backups, spam protection, and more security features.
Cons
Lack of control compared to WordPress.org set up.
You have restrictions in terms of displaying ads in your store.
Customization options are limited.
Pricing
There is a free option with WordPress subdomain and basic features. The paid plans are as follows:
Personal – £3
Premium – £7
Business – £20
eCommerce – £36
You can create a free blog with Wix. Register with them and choose a name for your blog to start with. You can then pick a suitable template and domain name to create content. Wix also provides different options to help you share content with your audience easily. Setting up a blog with Wix is quite easy as you will find several integrated features to help you successfully maintain a blog.
Once you have established your presence with your blog and have a considerable audience base, you can opt for a premium plan as well. With the paid plan you will get several advanced features to help you make your blog more impressive. These include free hosting, domain connection, integrated analytics, and premium support.
Pros
Quite easy to set up
Free option to start with basic features.
Integrated SEO tools
The great mobile experience for users.
Option to create a member's area.
Cons
The free account has only limited options.
There are not much third party options to extend features.
Themes are quite limited.
Pricing
The premium option has a price tag of $29 per month.
Weebly is one of the popular website builders that you can use to create different types of websites. The setting up process is quite user-friendly and you will get step by step instructions to create a website of your choice.
With the premium option, you can even integrate eCommerce features easily as well. In addition, you can remove Weebly branding and get a custom domain as well.
Pros
Extremely easy to use with step by step guidance.
Integrated analytics tools and SEO features.
Several options of mobile apps.
Cons
Free option has Weebly branding and you have to use a subdomain.
Third-party options are limited.
Not as feature-rich as some other options.
Pricing
There are different packages available when you choose to opt for a premium option. These are:
Connect – $5
Pro – $12
Business – $25
Business Plus – $38
HostGator, one of the popular hosting services, offers an easy to use the website builder to help you create and maintain a website. It has a drag and drop interface, which is quite easy to use even for beginners. You can choose from a range of mobile-friendly templates to design a site of your choice. One of the advantages of using Gator will be that you will get access to a range of tools for SEO, social sharing and site management.
Pros
User-friendly and quite easy even for beginners.
Drag and drop website builder.
Easily integrate eCommerce service if needed.
Domain name registration, hosting and site maintenance options are integrated.
Cons
No free option to start a simple blog.
For eCommerce integration, you have to choose the highest plan.
Pricing
There are no free plans available with Gator. The available pricing plans are:
Starter – $3.84 per month.
Premium – $5.99 per month.
eCommerce – $9.22 per month.
Medium has grown into a preferred blogging platform for a lot of users. It is exclusively designed for those intending to create a quality blog and generate an audience base. Since Medium has a membership plan for readers, you can get good viewership for your blog as well. The publishing platform itself is quite user-friendly and has features like an estimated time required to read an article.
Medium is suitable for personal bloggers and hobbyists. You can also use it to promote your businesses for better visibility.
Pros
Dedicated blogging platform with a focus more on content.
User-friendly interface for both content creators and audience.
Easy to set up a personal blog.
Option to embed content from your other blog and third party websites like YouTube.
Cons
Limited options to monetize the blog.
Control over content is not with the blog owner.
Blogger is one of the popular tools to create a simple and free blog. You will find a good number of templates, layouts and background images to create a blog with your personal taste. You can either use the free subdomain or register a custom domain separately. It is a service by Google and you can sign in using your Google account.
Pros
Free service focused on blogging.
Managed by Google, so you have lesser hassles.
Quite easy to handle
Cons
Limited options in terms of features and designs.
You don't have complete control over your blog.
May have to switch to another platform as the blog grows
Pricing
It is a completely free service. If you want a custom domain, you may need to register the domain with a third party registrar.
Tumblr is a fun way to create a multimedia blog of your own. You will be able to add photos, videos, music, gifs and more in a vibrant fashion. It is easy to share your content among a community of similar minded people. You can easily share interesting ideas from other people through your blog as well. It is quite simple to get started with Tumblr, and you can easily organize and manage your content.
Pros
Free service
Handle multimedia content with ease.
Easy to set up
Integrated social media marketing
Cons
Free option comes with a subdomain. You may have to get a custom domain registered.
Limited design and feature extensions.
Backups and migrations are not easy.
Pricing
Completely free service. You may have to register separately for a custom domain.
Ghost is a custom made platform for bloggers with a good range of features focused on content creation. It helps you publish in a simple manner with integrated marketing and SEO tools. You will be able to create a membership platform with Ghost, so that you can maintain a consistent audience base. It allows a lot of third party integrations to help you with site management.
Pros
Dedicated focus on content creation.
Exceptionally fast as it is based on JavaScript.
User-friendly interface
Easy setup and configuration when you are using the hosted service.
Mobile friendly
Cons
Minimal customization and design options
Not easy to set up in a self-hosted atmosphere.
Pricing
To start out with Ghost, you can check out the free trial for 14 days. The pricing plans after that are as follows:
Basic – $29
Standard – $79
Business – $199
Drupal is an open-source content management system that you can use to create your own blog. There are different options available for marketers, developers, and agencies. To create a blog with Drupal, you have found a hosting service and domain name. It is more suitable for advanced users than beginners.
Pros
It can make interesting websites with advanced features.
Lot of options to add extra functions.
Cons
Not beginner-friendly as you need technical expertise to install it.
Pricing
It's a free, open-source platform. However, you may have to shell out money for hosting and domain name registration.
Joomla is another open-source content management system that is preferred by a lot of users. It is flexible and customizable like WordPress. It also offers great options to design your website according to your requirements. Joomla is SEO friendly and is a reliable platform in terms of security.
Pros
Preferred platform to create a range of websites including blogs
Flexible with design options.
Great customization options.
Cons
Required technical knowledge to set it up
You have to take care of hosting, domain and other aspects like backups.
Pricing
The platform is completely free. You have to spend on hosting, domain name and security features.
Typepad is a subscription-based blogging platform that you can use to create a blog. It gives you complete control for you on your blog and ideas. Moreover, you will find a large number of templates and layouts to design your blog. Typepad also ensures that you get exceptional support from experts to maintain your blog.
Pros
Great focus on blogging
Integrated social media features
Easy options to monetize your blog.
Cons
No free option
There are restrictions on the number of blogs.
Pricing
There is a free trial that you can use to try out the platform. After that the pricing will be as follows:
Plus – $8.95
Unlimited – $14.95
Premium – $29.95
Enterprise – $49.95
Constant Contact offers a powerful, AI-powered website builder to help you create custom websites. To start a blog, you can simply answer a few questions and they will get it ready for you. It also helps you to customize your website the way you want it. This website builder helps with great features to create and organize your blog.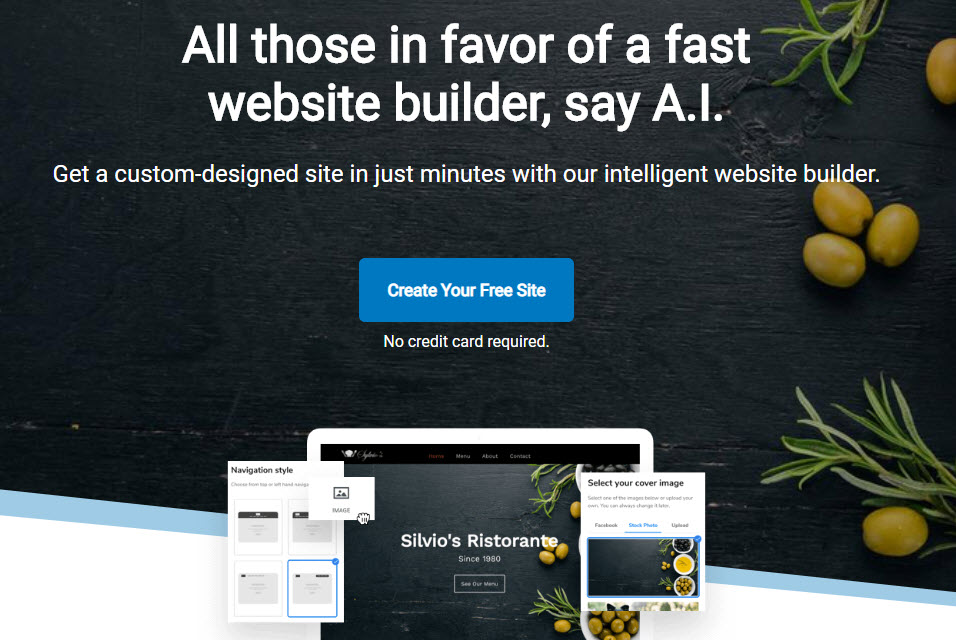 Pros
Even beginners can easily set up a blog
Free plan with basic features to try out the platform
Free domain and SSL certificate with the free plan.
Cons
Third-party extensions and integrations are limited.
Migrating to another platform is difficult.
Pricing
There is a free plan you may use when you don't want to invest a significant amount on the platform. The pricing options are as follows:
Starter – £6 per month
Business Plus – £14 per month.
I hope you got a clear idea on some of the best blogging platforms that you can use to create a personal or business blog. Leave us a comment to share your views.
Further reading