Last updated - September 1, 2021
If you are managing a WordPress WooCommerce store, email notifications are an important aspect. There are different email notifications that you sent at different stages of order fulfillment. What if these emails are going to the spam folder of your customers? It could seriously affect the workflow and will consequently impact the customer's trust in your business. In this article we will look at the reasons for your WordPress WooCommerce emails going to spam folder, and ways to fix them.
Possible reasons for WordPress WooCommerce Emails Going to Spam Folder
There could be several reasons behind WordPress WooCommerce Emails Going to Spam Folder. We will note down some of the possible ones here.
IP address of the hosting server is blacklisted
If you are on a shared hosting service, there is a chance that the IP address of your hosting server is blacklisted. This could be a reason for the emails sent from your WordPress website going to the spam folder.
Sending emails that are not from your domain
One of the common reasons for your emails ending up in the spam folder is mailing from domains other than your own. If you are sending bulk business emails from generic ids of email service providers, there are more chances for them to fail authentication tests.
Issues with your email settings
If the 'from' name or address on your emails are not clear, users may mark those emails as spam. This could be a reason for emails from your store going to the spam folder often.
Risky keywords in the content
Spam filters check for keywords to identify potential spam. If your email content has a lot of these words, chances are high that your emails may be identified as spam.
More images in the email
If the ratio of images to text is high in the email, spam filters tend to identify the email as spam. This is because spammers try to outsmart filters by overusing images instead of text.
Invalid addresses in your mailing list
If your mailing lists have a large number of invalid addresses, spam filters may flag your emails.
Hackers sending spam emails from your account
Another possibility for your WordPress emails going to spam folder may be a security breach. If your account is hacked, and the hacker is sending spammy emails from your account, it could seriously harm your relationship with customers. The best solution for this is to use one of the top WooCommerce security plugins.
Ways to prevent WordPress WooCommerce Emails Going to Spam Folder
Here are the best practices that you can adopt to prevent WordPress WooCommerce Emails Going to Spam Folder.
Use SMTP
With the help of an SMTP (Simple Mail Transfer Protocol) plugin, you will be able to bypass a lot of your email deliverability issues. Instead of sending your email requests to your host's web server, you can send them through the SMTP server. Here, we will take a look at some of the best WooCommerce SMTP Plugins:
This is a popular plugin that will help make your email delivery consistent. It configures your site so that all your emails are using an SMTP provider to send emails. As the plugin is integrating an SMTP provider, it will make sure to send your emails even when your web host is blocking SMTP ports. It offers a range of SMTP setup options including SMTP.com, Gmail, SendGrid, Amazon SES, and many more.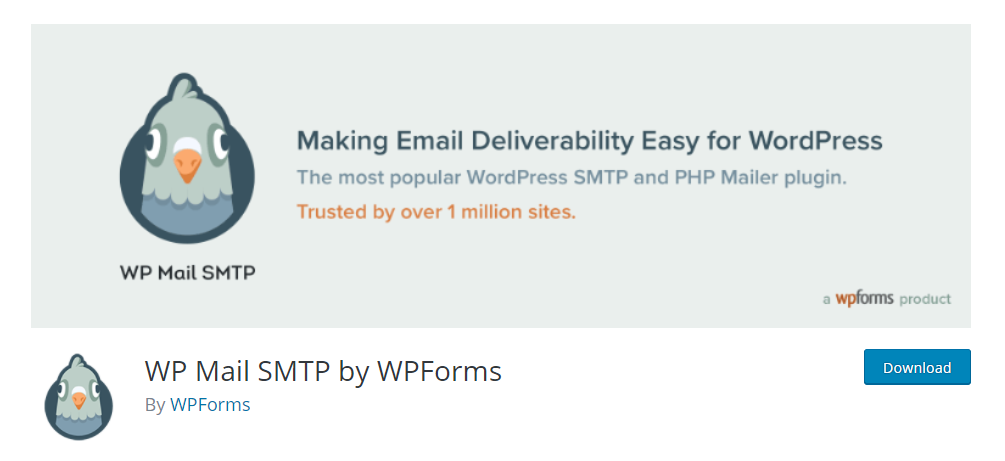 Easy WP SMTP is another great option to solve the problem of WordPress WooCommerce Emails going to spam. The plugin will ensure that all the emails sent from your website goes through an SMTP server. You will be able to use the SMTP servers of Gmail, Yahoo or Hotmail. In addition, the plugin provides you a debugging option to test if emails are sent correctly from your site. Furthermore, it has options to export and import SMTP settings.
FluentSMTP is free for life SMTP plugin. It lets you completely bypass the need to use the default PHP mailer on WordPress. This is especially effective for sending your important WooCommerce emails. FluentSMTP ensures your WooCommerce emails go through the SMTP connection. So your WooCommerce emails are delivered and not flagged spam.
On top of that, it lets you send emails from your own customized domain minus the hassle regular SMTP's take to set up. It also provides in-depth reports on your email delivery and saved email logs. 
Aside from being completely free, the best part of FluentSMTP is it directly integrates with almost every email service provider you might need including MailGun, Pepipost, Sparkpost, AmazonSES, SendinBlue, Gmail etc.
In case you want to use other email providers, you can always manually connect them to FluentSMTP and ensure unparalleled email deliverability.
With this plugin, emails from your website will be sent by utilizing the Amazon SES service. You will be able to set up a default email and name for notifications. It also allows you to view all the emails sent from your site and also the statistics. Moreover, there will weekly updates on the health status of your email strategy. Furthermore, the plugin integrates seamlessly with form and newsletter plugins.
Sender email should be from your own domain
As discussed above, if you use a generic email id of any of the popular services like Gmail or Outlook, you may not be able to send bulk business emails smoothly. It is important that you set up a 'from' email address from your website's domain itself.
Follow email content best practices
Not following best practices with email content could be a reason for your WordPress WooCommerce emails going to spam. You can resolve these issues by following the below checklist.
Use a clear and recognizable sender name for your emails – This will help users clearly identify from whom the mail is coming from.
Display physical address in the footer – As many countries with strict anti-spam laws insist, this will add a professional touch to your emails.
Follow optimum image to text ratio – According to experts, the optimum ratio is 60:40 (text vs images) for the best email deliverability.
Minimize spammy keywords in the content – Spam filters identify certain words to be spam. It is advisable to review your email content to avoid words such as gambling, betting, special offers, etc.
Link only to reputed sites – If your email content has links to low quality sites, it could be a reason for flagging by spam filters. You can avoid this by adding links only to trustworthy sites.
Option to unsubscribe – This is another legal requirement when sending bulk emails from your organization. You should clearly mention how recipients can unsubscribe from your mails. Also, you should ensure that unsubscribe requests are promptly honored.
Send emails only to active subscribers
It is important that you send your emails only to those who have actively subscribed to them. For this, you have to maintain the quality of your email list. If you simply use an old email list, or a list from another website, it could lead to more users marking your emails as spam. You can use an option like signup confirmation to ensure that subscribers actually want to receive your emails. It will also help you avoid mistyped  email addresses.
Check engagement regularly
You need to be fairly regular in your email strategy to get the best engagement from customers. However, it is also important to check the engagement to identify inactive emails. If you notice little engagement from certain email addresses, you can remove them from the list. Similarly, you can remove bounced emails as well.
Professional email delivery services
When you are sending bulk emails for marketing and newsletters, it is advisable to opt for a professional email delivery service. You will not have to worry about configuration issues, and you will get services like deliverability monitoring and automatic bounce management. SendGrid, MailPoet, Sendinblue, etc., are popular options that you can check out.
Hopefully, this article has helped you understand the reasons behind WordPress WooCommerce emails going to spam folder, and strategies to resolve it. Leave us a comment below if you have a query.
Further reading