Last updated - July 8, 2021
As you are probably aware, WordPress is one of the most popular content management systems in the world. It is a free and open source software that you can customize and use. Though the core WordPress software is free, different cost factors will come into play when you actually build a website. These could be associated with hosting, domain name, design, feature extensions, security, maintenance, etc. In this article, we will provide a comprehensive view of WordPress pricing and tips to help you optimize the costs.
The requirements to create a WordPress site
WordPress software is free to download and install from the WordPress.org website. However, in order to create a functional website, you have to make arrangements for some essential aspects. These are:
Domain name registration
Hosting service
SSL certificate
Themes
Security
Feature extensions
Maintenance services
Now, let us get to know more about each of these factors.
Domain name registration
Since WordPress is a self hosted content management system, those who plan to create a website need to register the domain name for the website with a domain registrar. There are several different domain registrars that you can opt from. The cost of the domain name varies according to the the availability of the name, the extension that you choose, and the add-on services.
There are several brandable premium domains that could be more expensive compared to regular ones. Experts advise to purchase domain names only from reputed companies to avoid any issues with transfer.
Additional costs
There are some additional costs involved with domain name registration. These are:
Annual renewals – Domain names are registered generally for one year. After this, you will have to renew the registration to be able to continue using a domain name. While registering a domain name, it is advisable to be aware of renewal charges to avoid hassles later.
Privacy – When you register for a domain name, your contact information will be stored in a publicly accessible database. If you want to keep your information private, you can purchase an add-on for domain privacy. This will be an added cost factor while registering a domain name.
Business email – A business email id is another add-on that could be relevant for you while registering for a domain name. Though most hosting companies offer this free, you may have to purchase it separately in certain scenarios.
Here is a table with some of the popular domain registrars and the costs involved to help you get an idea.
| | | | | |
| --- | --- | --- | --- | --- |
| Domain Registrar | Starting price (.com) | Annual Renewal | Privacy | Email (per month) |
| Domain.com | $8.99 | $13.99 | $8.99 | $2.99 |
| Namecheap | $8.88 | $12.98 | Free | $0.84 |
| Bluehost | $12.99 | $17.99 | $15.00 | $2.99 |
You can check the following articles to understand more about domain name registration:
Hosting service
When you are about to build a website using WordPress, one of the first things to consider is the hosting service. There are different types of hosting services, and choosing one that fits the requirements could be a cumbersome task for some. An effective strategy in choosing a hosting service would be to go by the purpose of your site. Depending on the traffic expectation, and the nature of your site, you can choose between plans.
Generally, you will find shared hosting plans that are affordable for personal sites and blogs. For business websites or eCommerce stores, you can opt for relatively higher plans with more bandwidth and features. For enterprise-level sites, you can opt for dedicated hosting plans that will save you from the hassles of resource sharing. Furthermore, to avoid the headaches associated with store management, you can also try managed WordPress hosting services.
Depending on the type of hosting service that you choose, the cost of maintaining your WordPress website too will change. Here is a table with some of the WordPress recommended hosting services and the starting prices for different plans.
| | | | | |
| --- | --- | --- | --- | --- |
| Hosting Service | Shared  | Managed WordPress | eCommerce | Dedicated |
| Bluehost | $2.95 | $9.95 | $12.95 | $79.99 |
| DreamHost | $2.59 | $16.95 | $16.95 | $149 |
| SiteGround | $6.99 | $6.99 | $6.99 | $100 |
SSL Certificate
SSL Certificate adds a security layer by encrypting the data exchange between your server and web browsers. You can make your site secure by getting a unique SSL certificate. Primarily, sites that handle payments and transactions needed to get an SSL certificate, as several payment processors insist on it. However, as browsers like Chrome started marking websites without an SSL certificate as 'not secure'. In addition, there is also an advantage for sites with SSL certificate in search rankings.
A lot of hosting services offer free SSL certificate when you sign up for one of their plans. If you have to get an SSL certificate externally, you can try out Domain.com. They offer different plans starting from $3.00 per month.
Themes
Themes help you effortlessly handle the design aspects of your site. Without any advanced technical or design knowledge, users will be able to customize the site design. You will find an abundant number of themes in the WordPress ecosystem.
To set up a user-friendly website, you may have to invest in a premium theme according to the industry or niche. Most premium themes will have extensive settings to customize the appearance, and they will be compatible with popular page builders. In addition, premium themes offer extensive documentation, frequent updates and dedicated support.
Depending on the requirement, you may have to get a premium license of one of the popular page builder plugins as well fine tune your site design. Also, to create and edit logos and other images for your site, you may have to opt for an image editing tool or service. For example, Canva is a great tool for non-designers.
So, getting a premium theme or opting for a premium page builder will cost you money while building a WordPress website.
Security
Security of a site is a matter of utmost concern for the site owner. You need to invest in some additional tools to ensure the security of your site, which could cost you money. A salient features of the WordPress ecosystem is regular updates. Before every update you need to take backups of your site files to be safe. Even otherwise, regular backups are advised by experts. So, you have to invest in a backup solution as well as a tool for security monitoring, firewall, spam protection, malware removal, etc. According to the tool, you choose, there could be a cost factor involved here as well.
Feature extensions
Extending features and functionality with the help of plugins is one of the most interesting feature of WordPress that is extremely useful for new users. Without coding efforts, you will be able to handle a lot of aspects of site management with plugins. Moreover, there are a lot of plugins that will help you integrate other useful services to your WordPress site. WordPress plugins generally follow the freemium model, where a basic version will be free to download, and for advanced features, you will have to pay a premium.
We will list out some of the categories for extensions other than backups, security and eCommerce (which are described in other sections).
SEO
WordPress offers great scope in enhancing the search engine visibility of your site through SEO. Yoast plugin is one of the most popular options that will help you with SEO. If you are opting for the premium version of the plugin, there will be a cost factor involved. Some of the other popular WordPress SEO plugins are All in One SEO, SEOPress, etc.
Form builders
You may have to integrate a form building solution with your WordPress site depending on your specific needs. With intuitive settings and powerful form building capacity, plugins like Gravity Forms and WP Forms could be a valuable addition to your WordPress site.
eCommerce
If you want to transform your WordPress site into an eCommerce store, you have free plugins like WooCommerce and Easy Digital Downloads. However, simply setting up an eCommerce store won't be enough, as you will have to invest in additional tools to manage the store. You can have a more detailed account from our article on WooCommerce pricing.
Marketing
You may have to adopt different approaches to marketing according to the industry you are in. Follow ups and newsletters through emails could be relevant for almost all sites. Cart recovery and lead generation emails are particularly important for eCommerce stores. Some websites automate all their marketing efforts with specialized tools. On a WordPress site, you can use the help of marketing plugins to achieve all these.
Analytics
For a website owner, it is really useful if you are able to understand how users and perceiving and interacting with your site. By integrating Google Analytics with your website, you will be able to gain valuable insights to enhance your site's functionality, user experience and traffic. There are several plugins that will help you integrate Google Analytics with your WordPress site. You may have to spend some money to integrate some of the advanced features of Google Analytics like eCommerce conversion tracking.
Social sharing
Social media is an unavoidable part of a modern digital business. There are different tools that you might need to sync and manage social media channels along with your website. You will find plugins for social media integration, to add social login options, and also for sentiment analysis and customer support.
Maintenance services
Though WordPress offers excellent opportunities for the DIY approach, sometimes you will need expert help to manage or maintain your site. For example, if you want to focus on some other areas of business development, and don't want to take the hassles of site management, you can opt for a maintenance service provider. They will manage different aspects of your site, such as security monitoring, backups, updates, etc. So, as you guessed, if you are choosing to make use of the services of maintenance service providers, you will have to bear some additional expenses.
How to control and optimize the costs to create a WordPress site?
Now that you have understood the different aspects that could cost you money while building a WordPress site, let's see how to control and optimize the cost. We will look into each of these cost factors and try to understand different ways to minimize costs.
Choose a hosting plan according to requirements
The hosting plan that you choose plays a vital role in the success of your WordPress website. The performance of your site is directly connected to the hosting plan, and it will impact the overall cost as well. If you are looking to cut costs, there could be a natural inclination towards cheaper options. However, choosing the cheapest hosting service may not be the most cost effective strategy. This is because frequent downtimes and slow loading pages could impact your business growth significantly.
So the trick is to get optimum resources according to your requirements. There are several hosting services that provide easily scalable storage, which allows you to easily manage resources according to traffic needs. Cloud hosting services, like Cloudways, could be a great option to avoid unnecessary hosting expenses.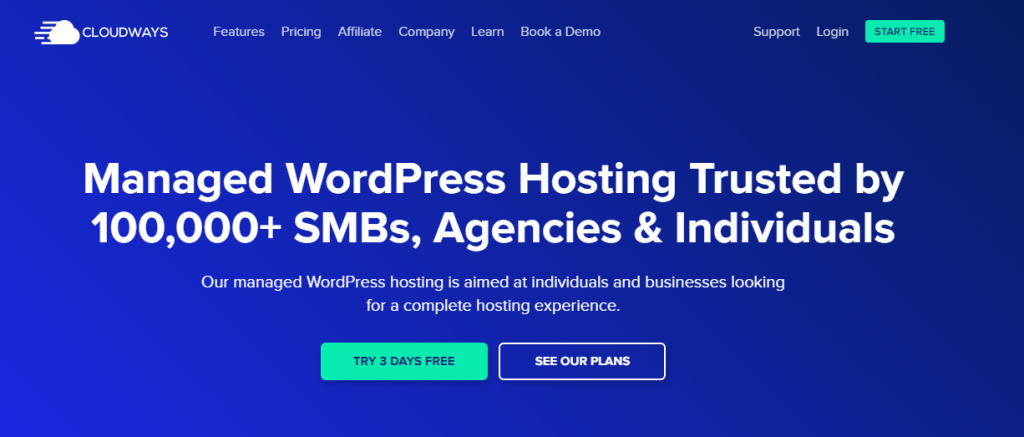 Use premium plugins only in essential scenarios
Premium plugins are another major contributor to your expenses in maintaining a website. The key is to use plugins only when it really essential. Moreover, indiscriminate use of plugins could even jeopardize the security of your site. So, you need to use plugins only when it is absolutely essential for your site. Also, make sure that you are purchasing plugins only from reputed developers. This is because popular and reputed plugin development companies follow the coding standards specified by WordPress, and will ensure seamless compatibility with WordPress and other tools.
Reduce maintenance efforts
Though there are several reliable maintenance service providers that you can access round the clock for WordPress site related problems, you can reduce the frequency of contacting them. This is by following some of the best practices suggested by WordPress experts. Regularly updating WordPress core, plugins and themes is one of the most recommended practice. You also have to clean up the database periodically to avoid slowing down the site. Also, it is important to follow a proactive approach in security, so that maintenance issues are only minimal.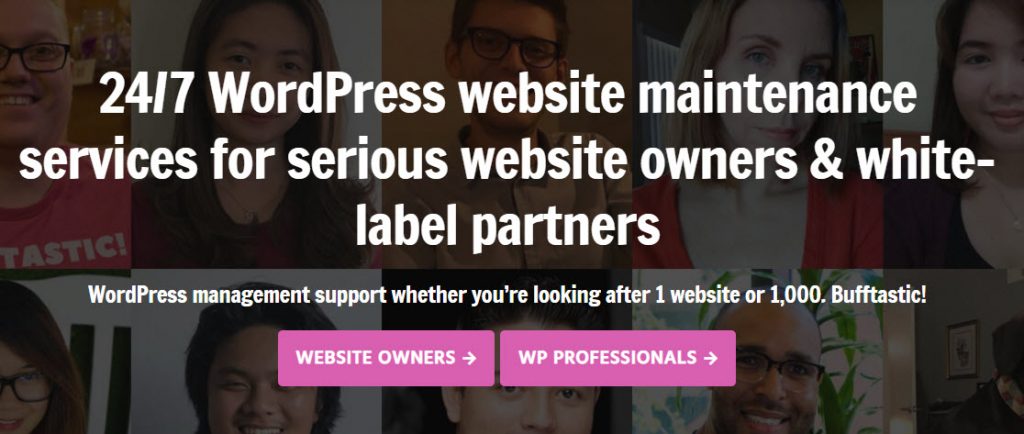 Adopt the MVP methodology
WordPress is a great option to create an MVP (Minimum Viable Product) while starting a new business. So, if you are not fully committed to a business idea, and want to get feedback from users, WordPress could be a great tool. From cheap hosting services to using free themes and plugins, the WordPress ecosystem is really conducive for a budding business. For example, you can create an online store using WordPress by following several cost reduction strategies. Then use feedback from the audience, and strategies like A/B testing to develop it into a full-fledged business.
Check out how to create an online store using WordPress and the MPV approach.
We hope this article has provided you with a comprehensive view on WordPress pricing. Feel free to leave us a comment if you have a query.
Further reading